Want to travel this summer or next? Interested in a scholarship to help make that dream a reality?
At ACIS, we know travel changes lives. Travel is a thrill. It's an adventure It's a once-in-a-lifetime memory in the making. We've been helping thousands of students travel overseas for 40+ years. We can help you too!
Ready for an Adventure?
ACIS is offering tours to Costa Rica, Dominican Republic and throughout Europe this summer.
Summer Adventure to Costa Rica
July 14-21, 2021
8 days | Overnights: San José (1), San Carlos (3), Guanacaste Coast (3)
Step off the plane and into the action on this exciting tour introducing you to the mountains, beaches and people of Costa Rica. From zip-lining to snorkeling, taking a dip in hot springs to visiting the Maleku Indigenous Reserve, this trip is sure to help you embrace the Costa Rican motto pura vida!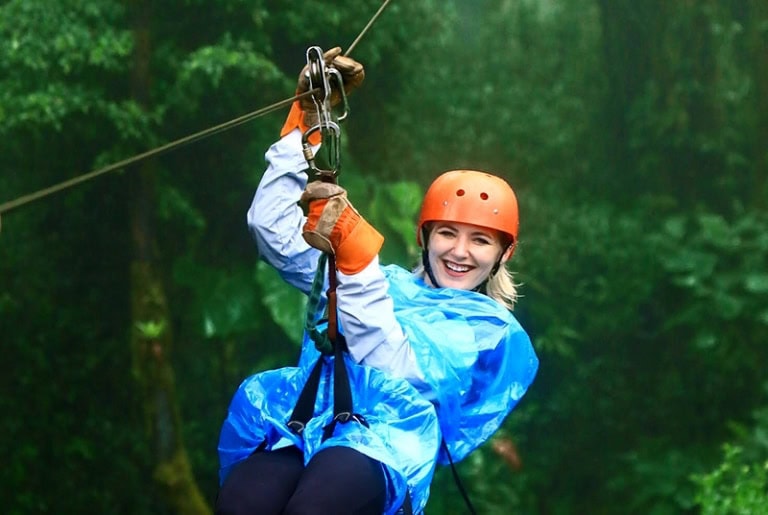 Insider's Dominican Republic
July 6-13, 2021
8 Days | Overnights: Santo Domingo (2), Santiago (1), Sosua (3), Santo Domingo (1)
Get a true insider's perspective of the Dominican Republic with one of our best tour managers. You'll soon discover the DR is more than just its dreamy beaches (but they sure are something). Explore subterranean caverns, join local students for a fun dance lesson, give back to the community with a service project and more.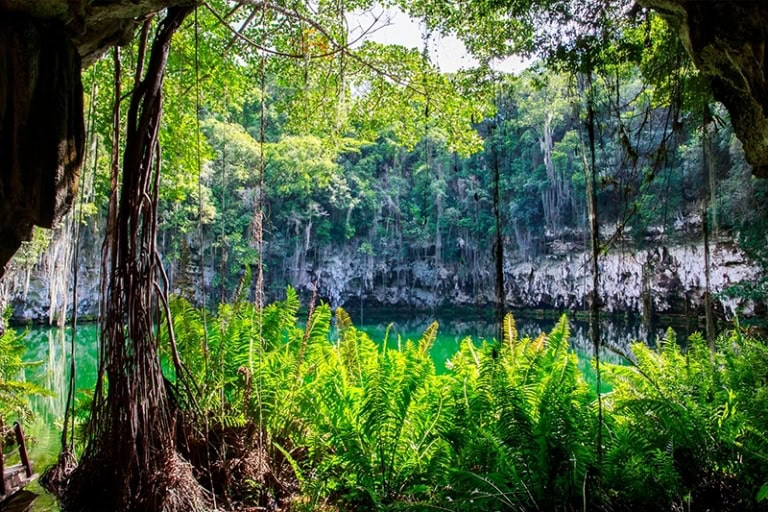 Summer Adventure to London and Paris
July 22-29, 2021
8 Days | Overnights: London (3), Paris (3)
Savor the intoxicating joie de vivre of Paris before heading north to London, one of Europe's most spectacular cities. Memories of gazing down on the Champs-Élysées from atop the Arc de Triomphe or standing in front of the Rosetta Stone at the British Museum are sure to last a lifetime.
Scholarships to Bring Travel within Reach
ACIS' Travel Scholarship program awards ten talented applicants a scholarship they may use on an ACIS tour.
The theme of the 2021 contest is Global Citizenship. What does global citizenship mean to you? What responsibilities does it entail? Are there ways one can become a better global citizen? We ask you to consider these questions critically and demonstrate your responses creatively through your submission. There are three scholarship categories from which you may choose: artwork, photography and writing.
The postmark deadline for submission is April 30, 2021
Prizes
Prizes for each of the three award categories* are as follows:
One High School & Up Grand Prize: $1,000 ACIS Travel Scholarship Certificate
One High School & Up Runner-Up Prize: $500 ACIS Travel Scholarship Certificate
One Middle School Grand Prize: $1,000 ACIS Travel Scholarship Certificate
One Middle School Runner-Up Prize: $500 ACIS Travel Scholarship Certificate
*Middle school students are offered two categories to participate in: writing or artwork/photography.
Eligibility Details
The contest is open to students in grades 6 through 12 traveling on an ACIS tour with their teacher or for individual travelers aged 15-20 on an ACIS Summer Adventure tour. Trips must depart from October 15, 2020 through October 14, 2021.
How to Enter
Submit your artwork, photograph or writing with a student scholarship entry form to contest@acis.com or ACIS Travel is Education Scholarship, 330 Congress Street, Suite 5, Boston, MA 02210.