Covid-19 and Educational Travel
Plan and Travel with Confidence
For the time being, travel is going to be a bit different than we've experienced before.  As the world collectively dusts itself off and starts looking over the horizon, here's what ACIS is doing to ensure groups will have a positive, safe and life-changing travel experience in the year ahead.
Peace of Mind Policies Before You Go
Things feel uncertain right now; we get it. That's why we're providing the utmost flexibility, generous policies and the promise that when you're ready, we will help you travel again.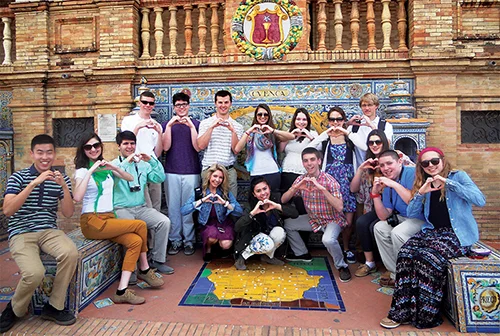 Group Leaders: Reschedule with Ease
If 2021 plans are interrupted for any reason, you'll be covered by our Peace of Mind policy, which we've made even better than before.  Up to 45 days before departure, you can move your overseas trip to any travel date in 2021 or the equivalent travel season in 2022, all for the same price you originally paid.  For needed changes closer to departure, we will always work with any group leader or school administration to adapt itineraries in the interest of group safety.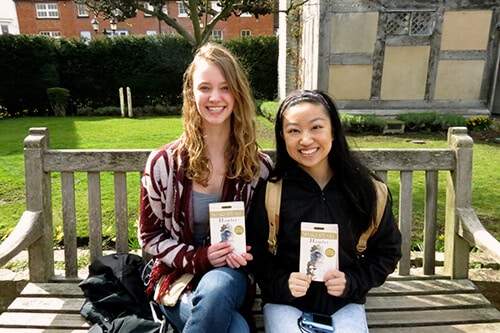 Travel Protocols for Departing Groups
Traveling in 2021 requires us all to follow new rules to meet governmental requirements and maximize the safety of all travelers in a group.  Read more about these new travel protocols and the steps ACIS has taken to make travel feasible to open destinations this summer.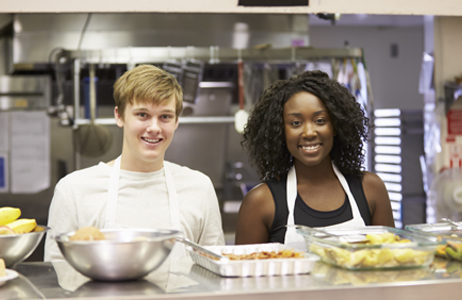 Enhanced Cancellation Policies for New and Rolling Participants
Given the uncertainties that may exist around international travel in the year ahead, we're making an exception to our standard cancellation policies.  We've extended our most generous cancellation/refund amounts that are usually in place until 130 days before departure all the way until 45 days before departure.  We've also extended the enhanced cancellation policies we put into place for groups that moved their trips from 2020.
Private Tours
Traveling on Your Own Bus in 2021 Has Never Been Easier
We understand that traveling with just your own group will be a higher priority in the year ahead, so we're making it simpler than ever to do just that.  Register just 20 participants for a 2021 tour – on any of our international trip types – and you can guarantee your own private bus and tour manager.  For trip-planning purposes, this offer ends on October 1, 2020 for spring travel and December 1, 2020 for summer travel.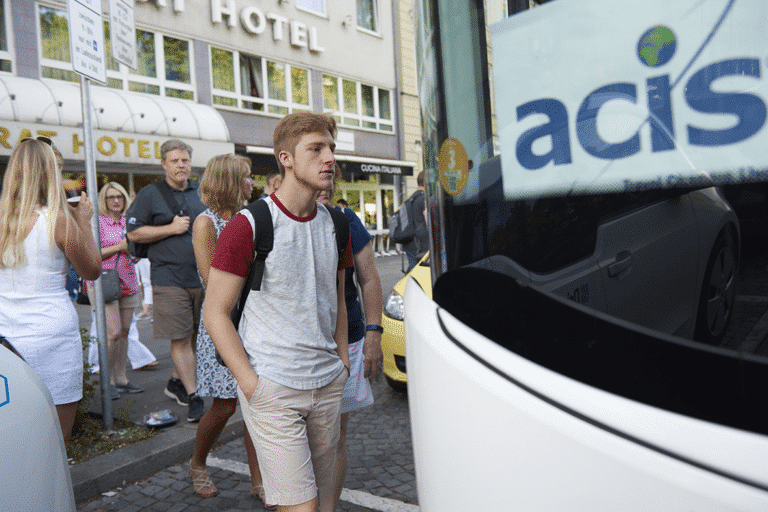 ACIS was amazing. The tour manager Jana and I were in constant contact with ACIS. Our goal was to make the best decisions as we continued to get relevant information and still try to maximize and enjoy our experience in Europe.
If planning for a 2022 trip is where you're at, we're here for you too.  Given new priorities around safety and flexibility in travel, we're adapting our approach to the group travel experience.  The policies below are all intended to make you and your travelers feel confident about planning a trip with ACIS in 2022.
No Risk Registration
With our worry-free guarantee, participants' deposits are risk free all the way until November 1 for spring travelers or December 1, for summer travelers.
Peace of Mind Plan
Our Peace of Mind policy allows group leaders to move their trip date or destination at any point up to 45 days before departure and pay only for the difference in travel costs.
Private Tour with 20
Register just 20 participants on an overseas tour and you can guarantee your own private bus and tour manager.
Cancellation Protection
New protection plans include a choice that allows you to cancel for any reason and receive a full cash refund!
On-tour plans focused on your well-being
Visit our Safety page for complete details on our approach to delivering safe travel experiences for our group leaders and participants. Travelers can take the first step in protecting themselves and their group by getting vaccinated. This will also ensure that they can fully participate in all of the activities planned on the itinerary.
Tour Manager Protocols
All tour managers are being updated with new procedures for groups to follow daily to maximize health on tour.
On-Tour Protection
We're building out plans for masks, hand sanitizers, temperature checks and social distancing.
No Mixed Group Rooming
We won't combine participants from different groups in hotel rooms.
Coordinating with Partners
We're reviewing plans with hotel, transportation and activity providers and adjusting itineraries where needed.
24/7 Coverage
Our worldwide duty officer system operates around the clock to react instantly to concerns.
Handling Illness on Tour
Included health protection provides immediate care and transportation to bring sick participants home or parents to sick participants if need be.
Financial Security
Your Deposits are Safe
ACIS and our parent company, AIFS, is a reliable and financially stable organization with over 50 years experience. Through the years, AIFS has accumulated over $200 million in assets. Nearly half of these assets are held in a combination of cash and high-quality, A-rated, fixed income securities. In addition, AIFS holds a $51 million general liability insurance policy with Lexington Insurance Company covering school districts and teachers.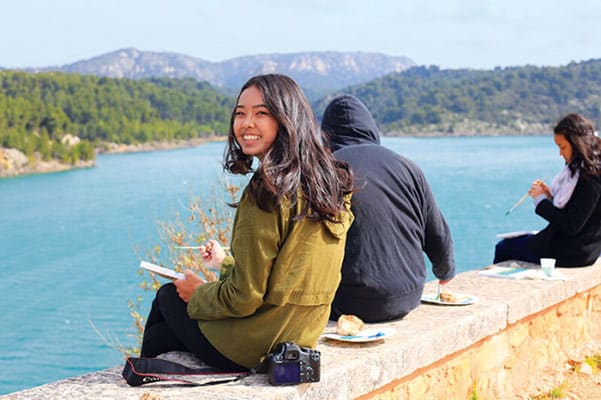 A message from ACIS President, Peter Jones
I've built my life around travel. I met many of you on my journeys around the globe. Partnering with group leaders is the best part of what we do.
We're confident that travel will take off again in the year ahead. We're also aware that many aspects of travel will need to adjust for the foreseeable future. The name of the game is going to be flexibility, adaptability and, of course, safety. We're happy to share our plans for a new ACIS travel experience in 2021 and beyond. I can't wait to see you out on the road again when you're ready.
Culture of Care
Real examples of how we support our travelers.