Global Education
Content from the Road
ACIS Connect
ACIS is excited to launch our brand new series of free virtual events — ACIS Connect — to keep you connected with international cultures at a time of restricted travel. These fun, informal online events will feature our amazing tour managers, and will bring you history, culture, cuisine and insights into modern life from all around the world.
To be kept informed of future ACIS Connect events, just submit your details here.
Cool Finds
Virtual tours, concert recordings, 360 galleries; the world rethinks ways to reach out during lockdown
Museums' Digital Doors are Open
The great museums of Amsterdam, Paris and London have opened up their collections.
Barcelona by Blog
This travel blogger says it best: "Sip on sangria or nibble on some jamón ibérico as we cyber experience Spanish culture."
Le Concert du Jour
The Philharmonie de Paris streams concerts daily at 8:30 PM (Paris time).
Scottish Island Hopping
Loads of links to explore the Hebrides, Orkneys and more.
#AustrianHomeStories
Dive into places to go, foods to eat and even an Austrian coloring book!
360 Degrees of Peru
Immerse yourself in Peruvian culture with this great guide.
West End Shows from your Couch
An updated list of London shows you can view online for free.
52 Places to "Go" in 2020
The New York Times updated its annual travel list with virtual options for each. A (free) subscription is required.
Food Shopping in Rome
Join Tour Manager Carlotta Boldrini to discover an important aspect of daily life in Rome—food shopping! Warning – your mouth may water.
Skylarks and Pastry
ACIS Tour Manager Sophie Boegner offers us a taste of Germany with the sweet Leipziger Lerche, and its history with Leipzig's once famous songbird pastries. Download Sophie's recipe and enjoy your own (Skylark-free!).
Flying through Europe in Summer 2020
Tour Manager Dimitra Neonakis recently flew from Denmark to Vienna to Athens and recorded her journey to provide a glimpse into what it's like to travel around the continent today.
Munster Cheese Shopping
Follow ACIS Tour Manager Blaise Carpenter as he pays a visit to his local fromagerie in the French village of Munster, and see how life in Europe is returning to normal.
Tracks I Pack
ACIS Director of the Tour Manager Office, Giacomo Gambone, talks to tour managers about their favorite music, and the travel memories they bring up.
Listen to the Podcast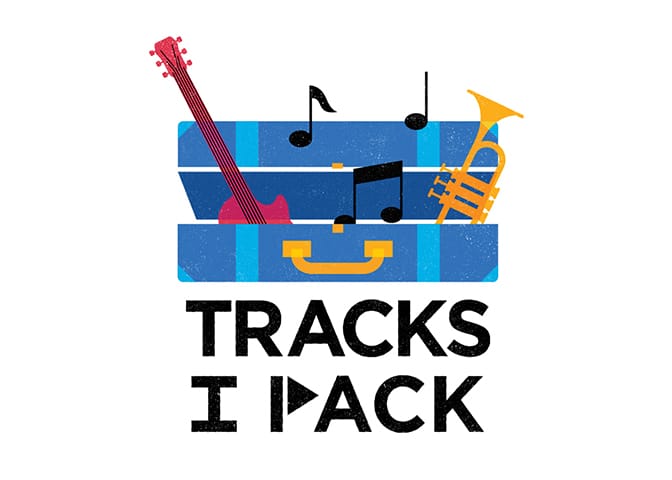 Blog Posts
Learn more about the world without leaving your chair with this series of blog posts that includes insights and thoughts from our tour managers, staff and travelers. Have a perspective you'd like to share? Send us your blog post idea and we might feature you here!
Cultural Glimpses
Tour Managers share quick bites of their knowledge from abroad
The Invention of Gelato
Listen to Giulia as she explains how this sweet dessert came to be.
The Berlin Reichstag
Espin stands on the empty lawn in front of the Reichstag to tell us about its history.
The Guillotine of the French Revolution
Cecilia tells us about France's fascination with this tool of capital punishment.
Picasso in Barcelona
Javier introduces us to the connection between Picasso and Barcelona.
Baths of Trajan
Stefan tells us about the architectural advancements of the Romans.