Traveling with Us
Make the World Your Classroom
We want to help you change students' lives. That means planning a trip that not only enriches your lessons from the classroom, but also inspires you and your students with the fun and excitement of global discovery. Find out how to get started and what makes ACIS a great choice for teachers.
When travel meets education
Travel changes lives. We know it, and you do too—but educational travel goes even further by grounding discovery in history, culture and your educational vision. That makes for an exceptional journey!
 
What's Educational Travel?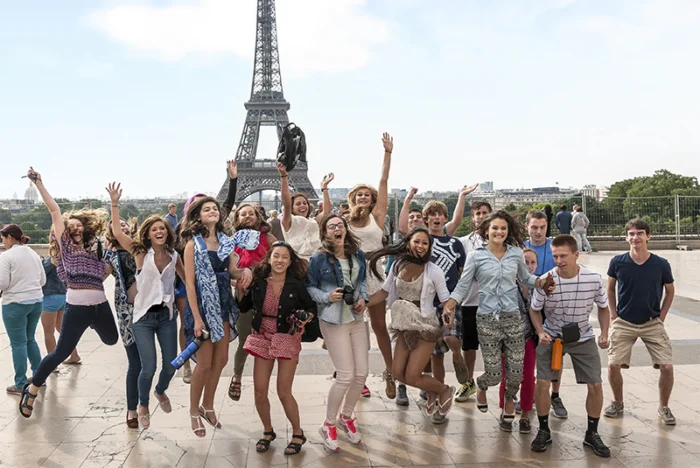 Why choose ACIS?
Ever wonder what really makes an ACIS program so much better than the other guys? It's all of the choices we make, both big and small, that add up to an exceptional experience for you and your group. Here are ten reasons you should never settle for an ordinary tour, when an exceptional journey is available with ACIS!
Centrally Located Hotels
Would you rather stay just steps away from Hyde Park or within earshot of Heathrow? We thought so—that's why we have the most centrally located hotels in the business. Commuting two hours a day wastes time! And comfort is essential, which is why we only book three- and four-star hotels.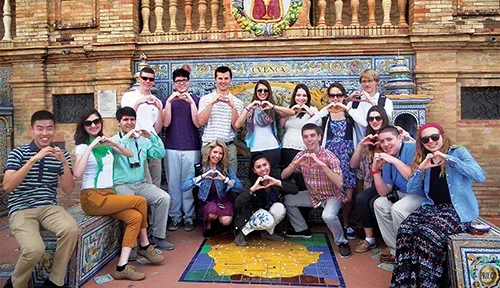 You get more choices
We've carefully crafted 200+ itineraries to destinations worldwide. If none seem just right, we can customize trips to new destinations, incorporate service learning opportunities and more. Our team of Program Consultants will get to know you and your educational goals, then help you put together the perfect trip!
Authentic local cuisine
Eating local cuisine is one of the most enjoyable ways to experience a new culture. With ACIS, there are endless opportunities. Paella in Spain, pizza in Italy—authentic food your students will love. What you won't get are pale imitations of the real thing, served at suburban hotels. Leave that to the other student travel companies.
Exceptional tour managers
ACIS Tour Managers are the heart and soul of our trips. They're carefully selected, rigorously trained and supported by our overseas network. Best of all, they know how to explain each destination's history and culture so students are engaged—and often laughing out loud. There's a reason teachers keep telling us how much they adore them!
More inclusions
Simply put, we include more than other travel companies. Some inclusions are highlights like French cooking lessons or bull ranch visits. Others are personal connections like a dinner with a local family in Wales or a visit with local students in China. The reality is that bargain prices come from including less. We think you deserve more.
Timed entrances
Not only do we include the key sights on our itineraries from the beginning, we also book timed entrances to museums and other attractions wherever possible. These cost a bit more up front, but guess what? You get to jump to the front of the line!
Comfortable transportation
Let's face it: Getting there is rarely half the fun. But it doesn't have to be uncomfortable. We make the hassles of transportation easier with flights as direct as possible and motor coaches that are clean, operated by reputable companies and drivers, and not packed to capacity. So you arrive in a new city feeling refreshed and ready to explore—not exhausted.
Destination expertise
Our itineraries reflect 40 years of experience in how to maximize your travel time. That means less time waiting and more time experiencing: Arranging stays in Venice to make the most of the city's water taxi system—with passes that we provide. Touring Munich in the evening by bicycle, so you can cover more ground (and have more fun!). Whatever trip you're on, it will run like clockwork, but never feel rushed.
Evening activities
Another way we maximize travel time is by making use of ALL of the day, including the night! Our centrally located hotels allow our groups time to further explore after dinner, an opportunity that just isn't available with ordinary travel companies. Evenings are a great time to see another side of a city like the locals do, and we don't want you to miss out.
We fix things fast
Unpleasant surprises can happen on even the best-planned trips—illness, lost passports, even volcanic ash clouds. Our culture of care demands that we check up on groups during their travels and swoop in during emergencies (no matter how large or small) to save the day.
Our Service Guarantee
98% of ACIS Group Leaders rate their overall experience good to excellent. We're so confident you'll agree that we're going to guarantee it! The ACIS Service Guarantee is our written pledge that your entire trip experience—from your first contact with us all the way through to your post-trip review—will be first-rate.
If, upon your return, you feel that your overall experience does not deserve a good or excellent rating, we will provide you 500 World Traveler Reward points and a $1,000 scholarship to be used as you see fit on your next ACIS tour. 
This specific guarantee applies to our international tours. Group leaders considering a trip to the USA or Canada should visit our ACIS USA/ACIS Canada Service Guarantee page for details on our guarantee for these destinations.
Guaranteed Single Rooms for Group Leaders

Guaranteed Single Rooms for Group Leaders

Relax in the comfort and privacy of your own room when you lead a group of at least 6 participants. You may, of course, choose to share a room with a companion.

3- and 4-star Hotels in Convenient Locations

3- and 4-star Hotels in Convenient Locations

With ACIS, you'll travel in style. We promise you'll stay in comfortable hotels near points of interest.

More Room for Your Students

More Room for Your Students

We use double or triple rooms on all our tours.

Service of Top-Trained Tour Managers

Service of Top-Trained Tour Managers

ACIS Tour Managers are travel gurus. They thrive on sharing their passion for different cultures and giving you and your participants the opportunity to see the world through the eyes of those who live and work there. They speak the language, know the sights to see and best ways to get there—they are your partners in education.

Confirmed Flights at Least 45 Days Prior to Departure

Confirmed Flights at Least 45 Days Prior to Departure

With information early, you'll be able to plan well in advance for getting your group together at your departure airport.

Air-Conditioned Motor Coaches

Air-Conditioned Motor Coaches

ACIS only uses modern, well-maintained motor coaches with fully-functioning air conditioning systems—our participants deserve comfort.

Our Renowned "RED CARD" System

Our Renowned "RED CARD" System

Our Red Card system enables you to activate a 24/7 worldwide network to solve any problem that arises on tour. Enjoy peace of mind knowing that if something arises on tour, you hand your Red Card to your tour manager and they will work with our duty officer to immediately jump into action to resolve the problem.
Planning made easy
We know teachers are busy, so let us take care of things! As your partner, we'll provide all the guidance and resources you need, from that first after-school meeting, to global adventure and beyond.
How To Plan a Trip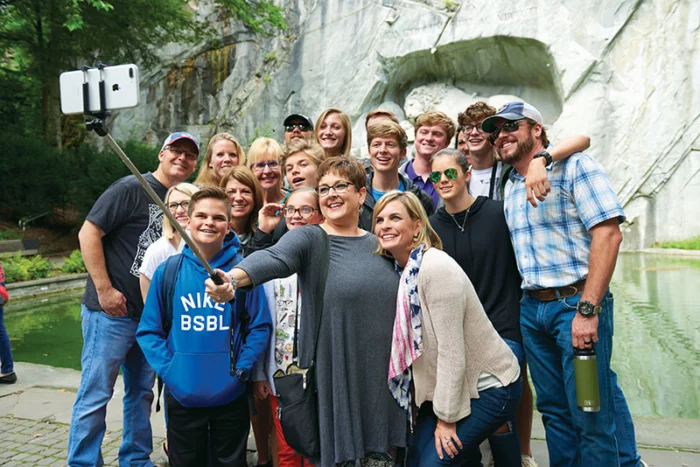 Enhance Your Curriculum
Whether you teach Spanish or History, Biology or English, ACIS' educational tours make the world your classroom. With our immersive cultural connections, thoughtful itinerary design and expert tour managers, your students are sure to return home with a greater understanding of your curriculum. And perhaps more importantly, the tours will also inspire a greater enthusiasm for continued discovery.
Safe travels
Know that ACIS takes the safety of you and your students very seriously. Between our dedicated staff, flexible travel insurance options and over 40 years of safety infrastructure in place, you can rest easy knowing your group is in good hands.
Safety and Security
Generous Teacher Benefits
We love teachers and are honored to provide the rewards you deserve.
On-Tour Benefits
Travel for free with your group of 6 or more participants (or just 5 for first-timers!), rest soundly in single rooms and feel peace of mind with Ultimate-Plus Protection coverage.
Travel Benefits
Global Conferences are more than free trips for group leaders, they're chances to discover new destinations, meet staff and learn from like-minded colleagues. First-time group leaders are invited on Training Weekends.
World Traveler Rewards
In our World Traveler Rewards loyalty program, the more you travel the more you earn, with points accumulating for each participant. Rewards include Global Conferences, scholarships, cash rewards and tour upgrades!
Straight from the teachers
We believe our educational tours are a notch above the rest, but don't just take our word for it!
Taking the first step
Step one of planning your exceptional journey is starting the conversation!