Getting Ready to Travel
Money Matters
Spending Money
The amount of spending money you'll need depends on personal habits, but a good rule of thumb is $50 USD a day. This allows for lunch, snacks, soft drinks, souvenirs, free-time activities, optional excursions not already included in your itinerary and local transportation during your free time. Make your arrival day smoother by pre-ordering local currency from your bank. Get together with some friends to save on fees.
Using Money Overseas
Foreign countries don't exchange coins, either U.S. or foreign. Generally, only banknotes are convertible. Leftover foreign coins in your pocket are good souvenirs for family and friends. The rate changing back to dollars will not be as favorable as changing into foreign currency, so try to avoid having large amounts of foreign cash left over at the end of your trip.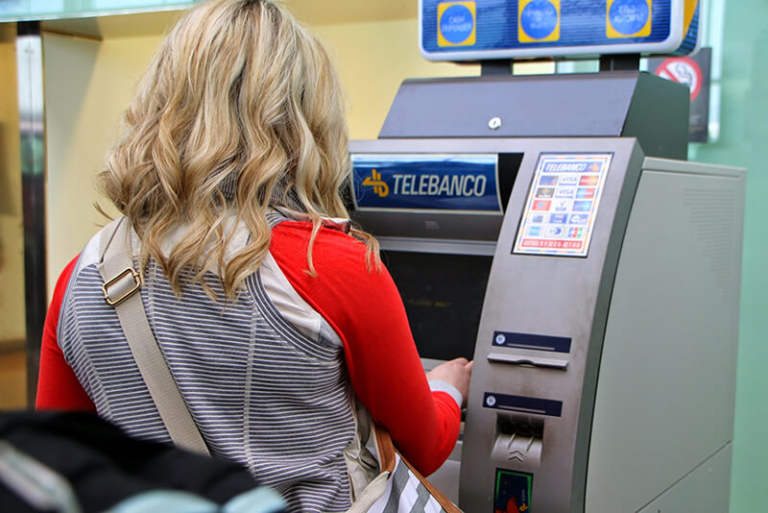 Credit Cards & ATM Cards
You may obtain cash with your credit card or local bank card at ATM machines. ATMs generally give a wholesale exchange rate, as much as 5 percent better than banks. You may want to check with your bank to review their fees for withdrawals from international ATMs. If you bring U.S. cash to exchange, your options may be limited on weekends, and rates will be higher than using an ATM.
Don't expect to have time to use the ATM in the airport upon arrival. The group may need to go straight onto the bus to start your adventure.
If you plan on using your bank card to withdraw cash overseas, make sure to contact your bank at least a few days before you travel. They can apply a travel approval note on your account that specifies the countries you're visiting and the dates you're traveling. This will help prevent your bank from putting a hold on your account for "suspicious activity."
Most big department stores and restaurants in major cities will take U.S. credit cards, and these cards give you the best exchange rate.
Be sure to memorize your 4-digit personal identification number (PIN) to use your bank card. Plus, check with your bank or credit card issuer to make sure your card is compatible with international ATMs. If you don't already have a PIN number for your credit card, you'll have to call to get one.
Please note: ATM cards will not work in Cuba and may not work in Japan. Participants should bring cash and exchange on arrival or bring local currency.
Tour Manager and Touring Bus Driver Tips
It is customary to tip your full-time ACIS Tour Manager a minimum of $6 per person per day and your Touring Bus Driver $4 per person per day for a job well done. For ACIS USA/ACIS Visit Canada trips within the U.S. or to Canada, the customary tipping amount is $3 per person per day for the tour manager and $3 per person per day for the bus driver. Additional tips for outstanding service are always appreciated, but never required. Since spending money tends to run low at the end of the trip, group leaders will often collect the minimum standard tips before you depart to keep them safe.
Taking Care of Your Valuables
Your common sense will take you a long way.
Keep your money, passport and other valuables in a hotel safe when available.
Use a money belt or neck pouch for carrying money. Strap purses and cameras diagonally across, not over, your shoulder and preferably under your clothing.
It is a good idea to leave expensive cameras, fancy sound equipment and jewelry at home.
In the event that valuables are lost, you must have a police report to be covered by the Ultimate-Plus Protection Plan and the Ultimate Protection Plan.
The best advice is: If you can't bear to lose it, don't bring it!