Traveling with your Spanish Class
Bring your Spanish classroom to life on the streets of Barcelona or in the rainforests of Costa Rica! Watch your students fall in love with the language as they take the skills they've learned in class and apply them in conversations with Spanish-speaking locals. Combine language immersion with cultural immersion—through flamenco lessons, craft workshops, or a bull ranch visit—and your students will become global citizens for life.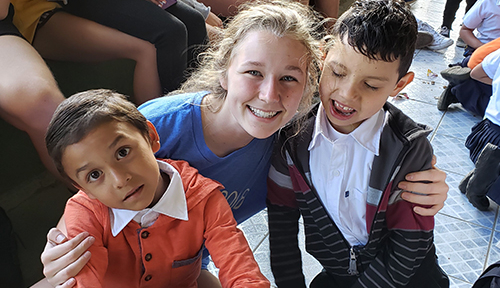 Spend a Day with Local Students
Gain perspective on the similarities and differences between Costa Rican or Spanish schools and American schools, forging international friendships along the way.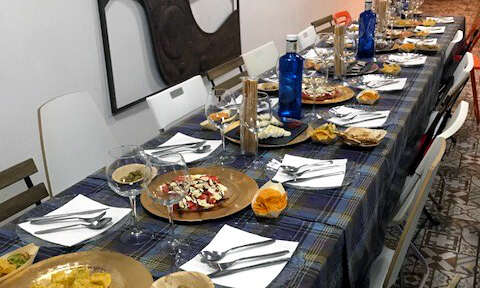 Enjoy a Local Home Dinner
Experience Spanish hospitality and authentic cooking while conversing with native speakers, whether you're in Barcelona, Madrid or Seville.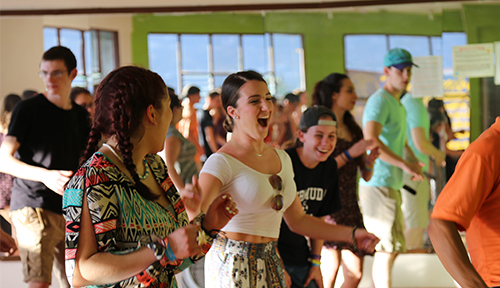 Learn to Dance
Whether it's the flamenco, tango or salsa, you'll learn both the steps and the cultural importance of these passionate dances.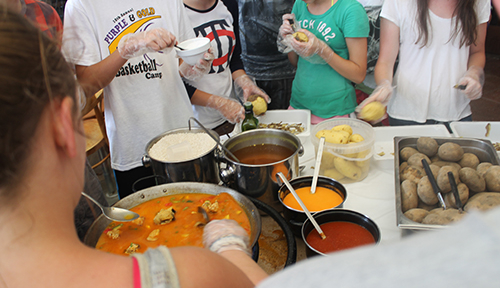 Cook like the Spanish
Using local market ingredients, craft cultural favorites under the instruction of a professional.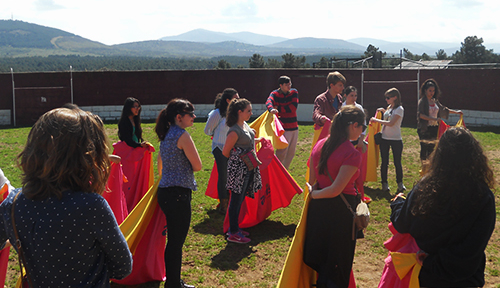 Visit a Bull Ranch
Learn about the important cultural practice of bullfighting, and even witness a (harmless) demonstration firsthand.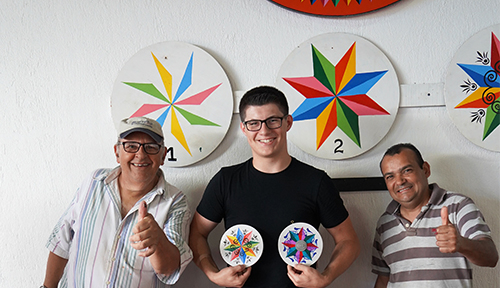 Appreciate the Arts
Participate in creative hands-on activities from fan painting in Spain to jewelry making in Mexico and grasp the cultural, historical, and economic significance of such practices.
We learned new words, expressions and phrases common to Spanish speakers. We were immersed in a full course of cultural heritage so deep and so rich that will stay with us forever! We appreciate, now more than ever, the culture of Spain and its history."
Free resources to inspire your next lesson plan

Cultural Resources for the Spanish Classroom
A comprehensive guide of free, online resources, from curated university libraries to embassy sites, that explore the history and culture of the Spanish-speaking world. Plus, free ACIS lesson plans and blog posts.
Learn More

Perdido en Madrid Episode 1
In this first installment of a two-part video-based lesson plan, students will review common Spanish expressions, number and gender of nouns, and forms of ser and estar as they follow an American student lost in Madrid.
Learn More

Perdido en Madrid Episode 2
In this second installment of a two-part video-based lesson plan, students will review common Spanish expressions, foods and flavors, and tener + que + infinitive as the American student's adventure in Madrid continues.
Learn More

Virtual Tourism – Online Tour of Alhambra de Granada
Engage your students in Spanish culture and communication through six different Spanish lesson plans, based on New Bloom's Taxonomy for World Language Instruction, with the backdrop of stunning Alhambra de Granada.
Learn More
Online events your Spanish students will love
Barcelona's rooftop terraces: Picasso and Cubism
The rooftop terraces of Barcelona provided Picasso with some of his earliest inspiration as he moved into Cubism to become the most influential painter of the 20th century.
Browse Tours
ACIS offers 200+ customizable itineraries to destinations around the world. Let's work together and change students' lives.
Browse