Empowering Future Generations
Educator Legacy Initiative
Shape Your Travel Legacy With Our New Mentorship Program
Introduction
At ACIS, we believe that teaching is more than just a profession; it's a lifelong commitment to shaping young minds and creating lasting memories. As experienced and dedicated educators, you are the pillars of knowledge and inspiration in your schools, and we couldn't be more grateful for your unwavering dedication and hard work.
We are excited to introduce a brand-new program, the Educator Legacy Initiative. This program is all about recognizing your immense contributions, fostering mentorship and, when the time comes, creating a seamless transition for the next generation of leaders.
Our Educator Legacy Initiative is meant to acknowledge your impact while showing our appreciation for your commitment and hard work. We want to celebrate your legacy by honoring your years of service and dedication to education. Seize this chance to continue the travel tradition you've diligently worked to establish.
Mentorship & Continuity
You've been a guiding light to countless students throughout your career, and we want to extend that mentorship to the next generation of educators. With our Educator Legacy Initiative, you'll have the opportunity to designate an assistant teacher, administrator, or decision-maker at your school to continue changing lives through travel. Your guidance and insights will help ensure a seamless handover of responsibilities, fostering a sense of continuity and ownership for the future.
Share Your Knowledge
You have a wealth of invaluable expertise in organizing and leading educational tours, and this is your chance to pass on your legacy and support your mentee. By sharing your skills and insights, documenting processes, providing personalized mentoring, and fostering problem-solving and adaptability, you can give your mentee a strong foundation that will ensure the success of future tours. Your guidance will help them navigate challenges and create impactful experiences. Through this transfer of knowledge, you will leave a lasting impact on future tours, offering a leg up to your mentee and maintaining your legacy for years to come.
Bonus WTR Points
In addition to your normally accrued WTR points, you'll be able to earn bonus points on your final trip! If you follow the mentorship steps outlined below, you will be awarded 250 WTR points:
Communicate your retirement plans to your program consultant.

Designate an Assistant Teacher (AT) or co-leader to help run your last student trip, and introduce them to your program consultant.
Ensure that your AT

participates

in a recruitment meeting, pre-departure meeting, and bon voyage call.
This simple process will help ensure that your tradition of travel stays alive, while helping to empower the next generation of educators. Once your mentee's first trip as a group leader is complete, you will receive additional WTR referral points based on the size of their group. These points can be redeemed for exciting travel rewards, giving you the chance to explore new destinations or revisit your favorite ones.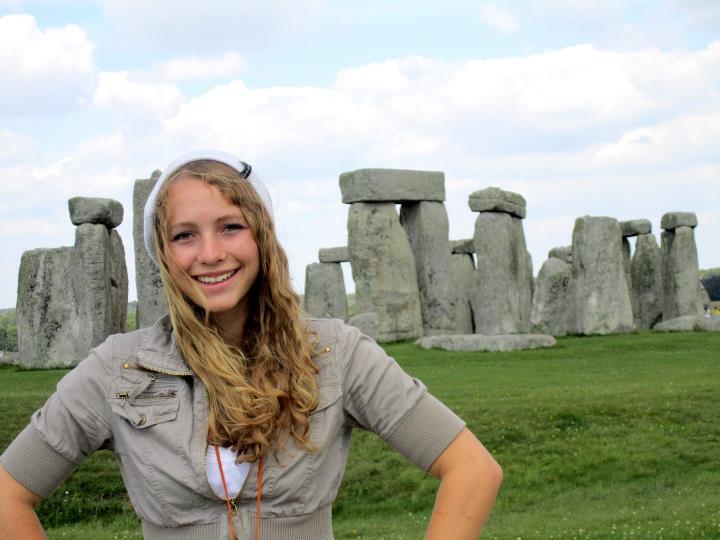 Legacy Scholarship
To carry forward your commitment to education, ACIS will establish two $500 scholarships in your name: one scholarship to be used on your last student tour, and a second to be used on your mentee's inaugural tour. These scholarships provide support to students who aspire to participate in our enriching travel experiences, and help ensure that the tradition you built continues to inspire and endure.
Travel With Adults
As part of this initiative, you will also receive a $500 voucher for Encore Experiences! Developed by Encore Tours, a division of ACIS, Encore Experiences offers elevated trips for musically minded travelers. With this voucher, you have the opportunity to embark on a multifaceted adventure that combines privileged access to world-class musical destinations with immersive cultural experiences, showcasing the most fascinating aspects of local culture and gastronomy.
Are you not a music enthusiast? No worries! We also offer the option to plan adult tours and more. Even if you have retired as a student group leader, you can still organize trips with past travelers, alumni, friends, or family. Your world exploration doesn't have to end with student travel. Take charge and plan your own adult trip, and as a bonus, you'll receive a $500 voucher along with other exciting travel perks.
Your experience is an integral part of our story at ACIS, and we want to ensure the torch is passed down to the next wave of educators. We invite you to be a part of the Educator Legacy Initiative, so take a moment to explore the program details and how you can make an even greater impact on the future of education by reaching out to your dedicated program consultant.
We look forward to supporting you and showing our appreciation for everything that you do!
Contact Your Program Consultant