Back to Blog Home
5 Questions to Ask Yourself Before Choosing an Educational Travel Company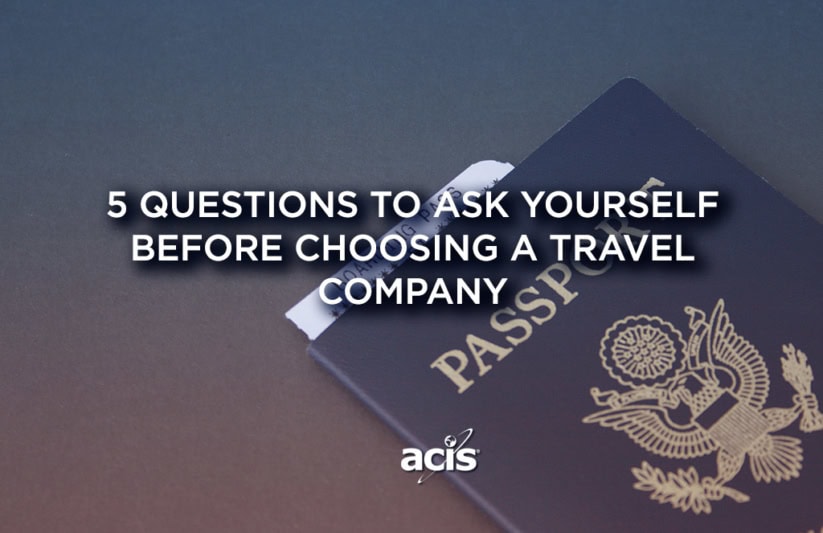 Imagine you're at a car dealership. Your vehicle is on its last wheels, and the time has come to invest in a new one. You walk around the showroom floor checking out makes and models, SUVs and compacts, which one has the best mileage and how many cup holders you'll need to keep the peace. A select few catch your eye, but you're still anxious about the price.
On the way home, you pass a car sitting in a driveway with a "For Sale" sign in the windshield. From the outside, the car looks to be in decent shape and the previous owner is selling it for way cheaper than the price tags over at the dealership.
It's a tempting sale… but should you take it?
Just like investing in a car, choosing an educational travel company takes time and thought, and rarely comes down to one thing.
Here are 5 key questions to ask yourself when selecting an educational travel company that will help you make the decision that's right for you.
1. Do I want to view the Colosseum or visit the Colosseum? 
Companies are crafty with their itinerary language, and while it may seem as though you're getting the exact same experience at a lower price, that is rarely the case. You want to be sure that when you promise students a step back in time at an ancient Roman marvel, you don't end up just waving at the architecture from a block away.
"We had an amazing opportunity to see and do so many things throughout the entire country. Having the local guides in some of our stops was also a great way to get a more in depth and personal cultural experience as well." – Mandy B., ACIS Group Leader
VIDEO: Why Choose ACIS? – Why Wait in Line?
2. How much do I like sitting on the bus?

"What was the best part of Italy?" Your friend asks when you return.
Your eyes glisten, warm memories filling your vision. "Being in Roman traffic for 2 hours a day," you whisper fondly.
Being on the bus should not be the major focus of your time abroad. So many companies keep their trips at a lower cost by putting groups in hotels far outside the city limits. Time that could be spent in museums and parks and gelaterias is instead wasted in hour-long commutes, and when night falls, the only scenery to be found is the industrial parking lot across the way.
"Our hotel accommodations were outstanding and I especially liked the locations, as we were able to walk and see the beautiful cities without having to travel long distances to our hotel." -Laurie W., ACIS Group Leader
VIDEO: Why Choose ACIS? – Location, Location, Location
3. If something goes wrong, who will I call?
No one likes to imagine that their time abroad will be sullied by any problems, but life is only consistent in its inconsistency. When choosing a tour, you'll want to consider who is going to be on the other end of the line if an issue comes up – and how quickly they'll get there!
"I have traveled with ACIS for over 15 years. After horrendous experiences with other student travel companies I tried ACIS at the recommendation of a friend. The level of professionalism, enthusiasm and knowledge is astounding. My ACIS rep is ALWAYS available to me, returning calls or emails within 30 minutes." – Bonnie R., ACIS Group Leader
VIDEO: Why Choose ACIS? – We Fix Things Fast
4. Can I make this trip unique for my students?
No group of students or curriculum layout is exactly alike. Does your tour package reflect that?  If you're an art teacher planning a trip to Paris and your class has been studying Monet all semester, you would hope they would get to see at least one Monet piece at the Museé de L'Orangerie. Customization is key, and not every provider is willing to meet you at your classroom door if it's not on The Official Paris Itinerary.
"I have used ACIS for my student travel for the past 7 years. My only regret is that I did not start using them sooner. I create my own itinerary with help from my tour consultant and it is so great to be able to personalize my students' experience." – Teresa, ACIS Group Leader
5. Is this the final cost?
If you drive off into the sunset with the cheaper car, it shouldn't be surprising if you need a mechanic before the closing credits. Take a hard look at what comes with your total tour expenses. The package appears to be a value up front, but does that include additional transportation? Museum entrance fees? Show tickets? Pull out the calculator and pretty soon you'll find you're spending well beyond the stated price.
"Don't be lured by a lower price, because you will get what you pay for… With ACIS, there is quality and affordability. I'll never travel with anyone else." – Colleen S., ACIS Group Leader
VIDEO: Why Choose ACIS? – Reach For Your Wallet Less
How does ACIS respond to these questions? Check out our #WhyChooseACIS video series to hear real teachers share their experiences!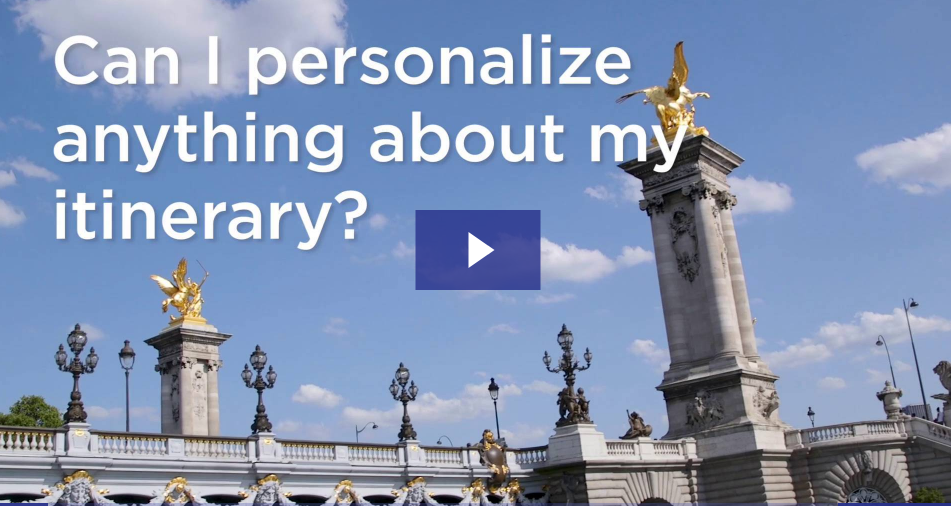 Watch more videos below:
Read more here as well: