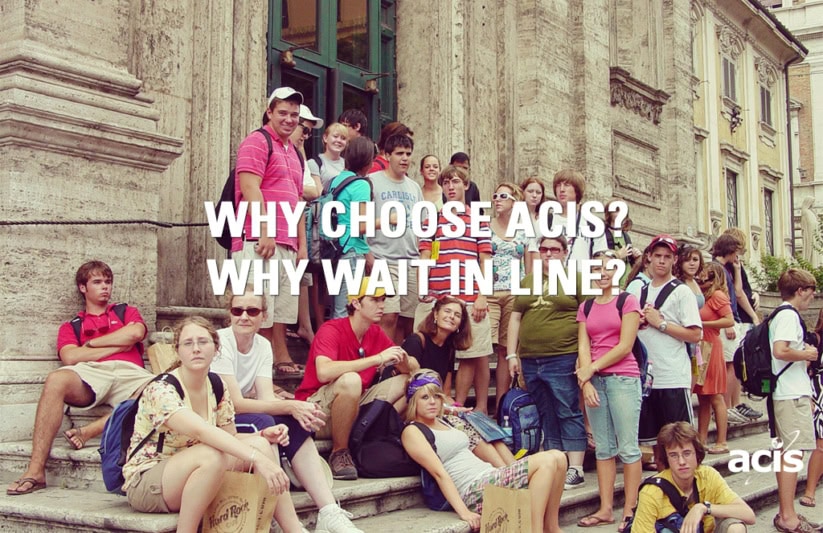 At ACIS Educational Tours, we offer exceptional educational journeys, not ordinary tours. There are many ways in which ACIS tours are different from the rest of the pack, and in our new series of videos, we've set out to define exactly what they are. One of the ways in which we're different is ACIS lets you skip the line at museums with pre-booked entrance times..
When you're abroad for a limited amount of time, getting the most out of every minute of every day is the difference between an exceptional and ordinary experience. That's why we plan ahead to pre-book timed entrances to museums wherever possible. That way you can get into the museum, see what you came for, and be on your way to the next thing in the time it would've taken just to wait in line.
We believe when you've invested the time, money and effort to go abroad and experience a foreign culture, every moment matters. That's what separates an exceptional educational journey from an ordinary tour.
Click here for a deeper look at what makes ACIS exceptional.
Watch more videos below:
Read more here as well: