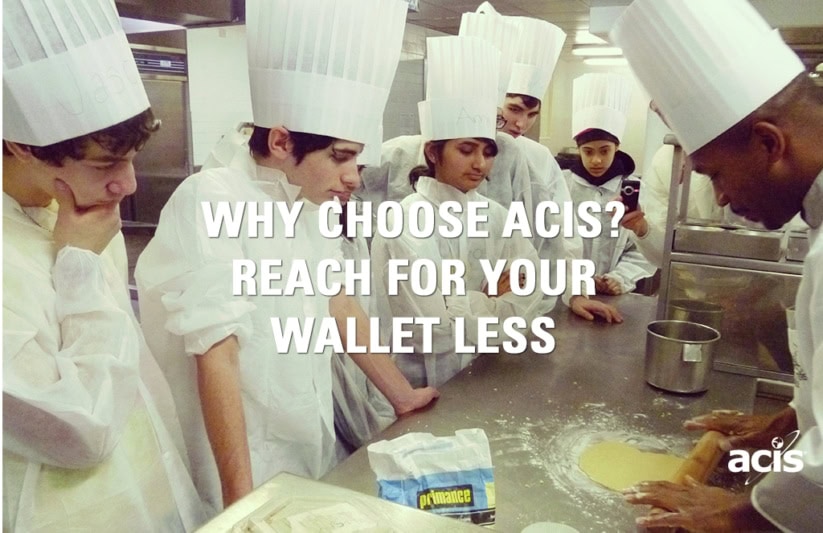 At ACIS Educational Tours, we offer exceptional educational journeys, not ordinary tours. There are many ways in which ACIS tours are different from the rest of the pack, and in our new series of videos, we've set out to define exactly what they are. One of the ways in which we're different is with ACIS, there's no pressure to pay as you go.
When a parent makes a significant financial investment to give their son or daughter a life-changing experience abroad, it leaves a sour taste in their mouth to be forced to pay for excursions while on tour. The itinerary you sign up for should be all-inclusive and fantastic, without having to pay your tour managers for extras. Your tour manager should be focused on showing you the sights, not making commissions. ACIS Tour Managers understand this difference; tour managers at ordinary companies just don't.
We believe when you've invested the time, money and effort to go abroad and experience a foreign culture, every moment matters. That's what separates an exceptional educational journey from an ordinary tour.
Click here for a deeper look at what makes ACIS exceptional.
Watch more videos below:
Read more here as well: