I could remember when going to Florence was quite an ordeal.
The train took forever and it was a long day excursion in general. Now the trains run every half hour and city center to city center takes only an hour and 20 minutes. Boy, train travel in Europe is so convenient and fast!
I had a business meeting at lunch near Santa Croce under the watchful eye of Dante. Afterword, I made my way to this fabulous exhibition at the Strozzi Palace called "The Thirties: Arts in Italy beyond Fascism." The poster alone was worth the visit. Actually, the paintings and sculptures had deep undertones of the art deco movement with a bit of Mark Chagall thrown into the mix.
The Strozzi Palace is an absolute gem of a place. It houses slightly off center art exhibitions and has an impressive courtyard, and, as is always the way with Italian museums, a very unimpressive museum shop. I always wonder who is in charge of marketing in Italian museums—the credit card machine does not work, there is not enough stuff to buy, and half of the time the shops are closed for lunch or tea or forever.
The palace was built in the 15th century by Filippio Strozzi who was a rival of the Medici family. Sitting by the historical Via de Tornabuoni, its central location pretty much guarantees that at some point on your stroll from the station to the Plaza de la Sangre, you will have to walk by this place. Speaking of the Via de Tornabuoni, my favorite snack place is just around the corner, called Procacci. Founded in 1885, it is famous for its truffle sandwiches and its homemade tomato juice. In fact, it is the most historic delicatessen in the city. Sitting in the most elegant street, with boutiques all around it, it stands out like a gastronomic beacon in the night. I had four tiny truffle sandwiches, two cups of spicy homemade tomato juice, and made my way to the station. How I love this city!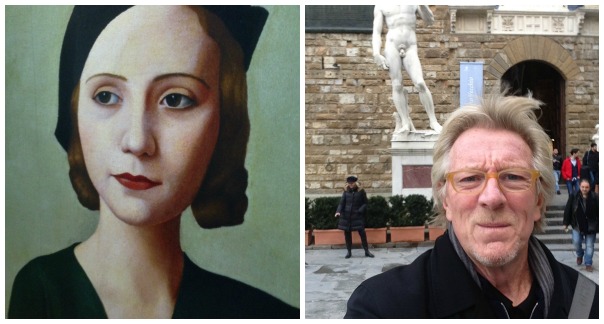 ---
Peter Jones is the founder and President of ACIS. Knowing the important difference between a trip that's mediocre and one that's extraordinary, he built ACIS from a deep belief and understanding that teachers and students deserve the best—from itinerary development to hotels to perhaps most importantly, the people hired to guide teachers and students throughout the journey.