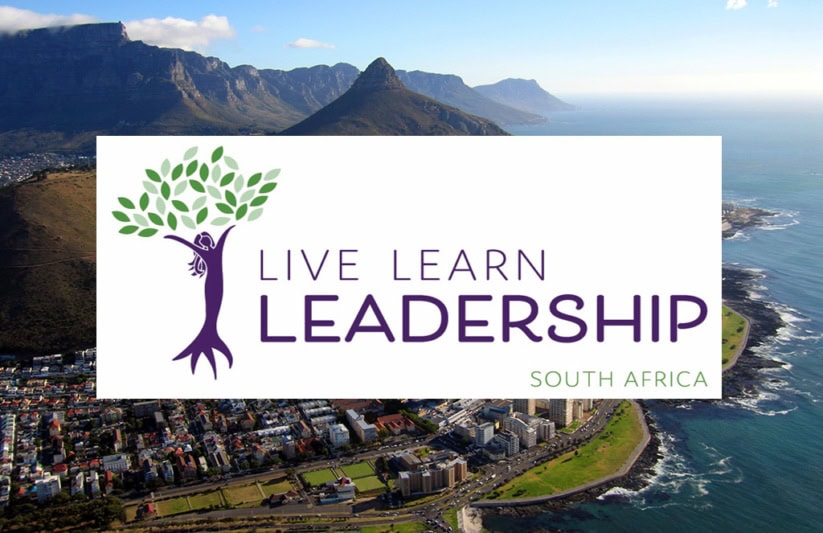 Want to experience life as a local in South Africa this summer? Join our sister organization's Live Learn Leadership program in Cape Town, South Africa July 17 – August 1.
A select group of young women ages 14-18 will travel with a group leader to Cape Town to live with a pre-determined host family, attend a South African high school, participate in leadership development workshops, meet with successful women leaders and more.
There are still spaces and scholarships available. Explore some of the program highlights below and then submit an application!
Leadership Highlights
Workshops: Leadership workshops are a critical component of the experience. Through team-building activities and discussions, students build confidence, trust and goals for the future.


Women Who Lead: The program partner in South Africa will select two significant women leaders from the Cape Town area to meet with the group in two separate sessions. These inspirational women will share their journeys and discuss the joys and challenges of their work.


Cultural Exchange: Students will live with host families and attend a South African High School. Being immersed in a new culture offers the chance to build empathy and consider broader cultural perspectives, skills needed for any leader in the modern world!
Read more about the leadership opportunities
Excursion Highlights
Safari and National Park Exploration: From seeing lions on a game drive to feeding rescue elephants, zip lining through the forest to canoeing along the Wilderness lagoon, this 3-day tour is a nature lover's dream!


Boulders Beach Penguin Colony: Get up close to the extremely rare African penguin species and learn about the conservation efforts going into their protection.


Tour of Robben Island Prison: The location of the majority of Nelson Mandela's lifelong prison sentence, Robben Island was declared a UNESCO World Heritage site in 1999.
Read full excursion details here
Culinary Highlights
What is travel without exploring the local food scene? While in South Africa, you may enjoy…
A Gatsby: This is a huge submarine style sandwich with meat, chips (fries) and sauces. These subs are so big that most people order a half.
South African BBQ: A Braai is fantastic way to access the local community's food culture. Cape Town offers an array of different meats on an outdoor grill.
Boerewors: How fast can you say it? A blend of beef or lamb, this sausage has a mix of black pepper, cloves, toasted coriander and allspice, and represents the eclectic diversity of the region.
And for dessert, Afrikaans koeksister are twisted pastries deep fried and heavily sweetened. The koeksister is a traditional South African flavored syrup infused into the fried dough.
Contact Melanie French at livelearnleadership@aifs.org for more information. Live Learn Leadership is a program of the AIFS Foundation.