This week's recipe takes us to the British Isles with the savory treat that is Yorkshire Pudding. Although it's more of a side than a main dish, it's such a hallmark of English cuisine that we felt it had to be included in our World Cookbook. For all the bakers out there, this one is right in your wheelhouse!
This week's entry was submitted by Alicia Fortier, Director or Relationship Management from our Boston Office. Enjoy!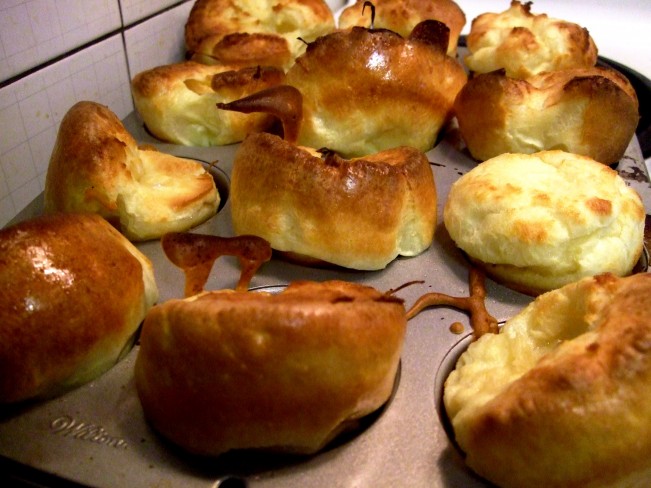 Yorkshire Pudding
Yield: 12 servings
Total Time: 60 minutes
Prep: 45 minutes
Cook: 15 minutes
Ingredients
3 large eggs
¾ cup/165 grams whole milk
¾ cup/115 grams all-purpose flour
¾ teaspoon/5 grams kosher salt
About 1/4 cup rendered beef or pork fat, olive oil or melted butter
Directions
Preheat oven to 400 degrees.
In a medium bowl, whisk together eggs, milk, flour and salt. Do not overmix.
Allow the batter to rest 30 minutes at room temperature.
Add a teaspoon of fat to each cup of a 12-cup muffin tin and transfer to the oven to heat, about 5 to 7 minutes.
Once hot, divide batter equally to fill the cups about halfway, and return the muffin tin for 10 to 12 minutes, or until the puddings are golden brown and crisp.
Serve immediately.
If you give the recipe a try, make sure to come back and leave a comment to let us know how it came out!

17 FREE RECIPES
ACIS World Cookbook
Bring the world into your kitchen with recipes from 10 different countries.