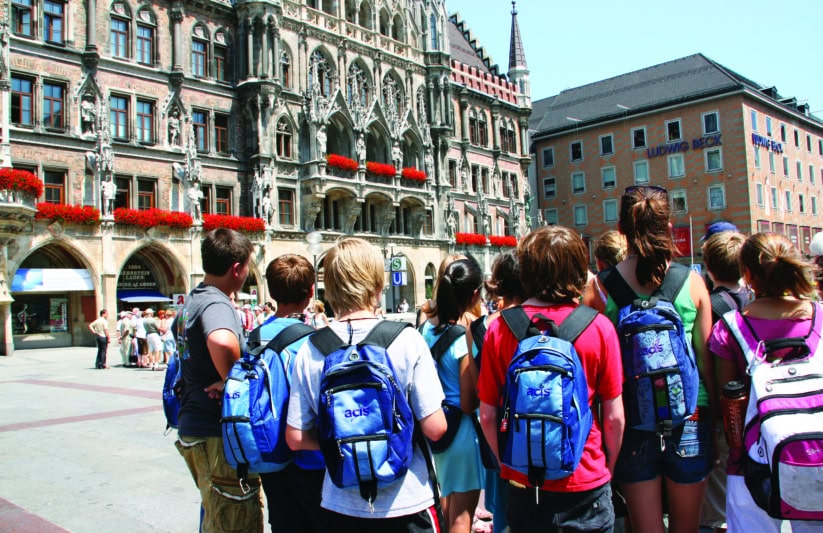 One of the best ways to get to know a city is to explore its hidden attractions. Munich, Germany, is home to several museums that are world famous: But there's also plenty of slightly more off-the-beaten-path attractions that are not as crowded and allow you to immerse yourself in Bavarian culture and history. If you have a free day, afternoon, or just an hour in Munich on your ACIS student tour, here's a list of three museums that you should check out.
Discover ACIS Trips to Germany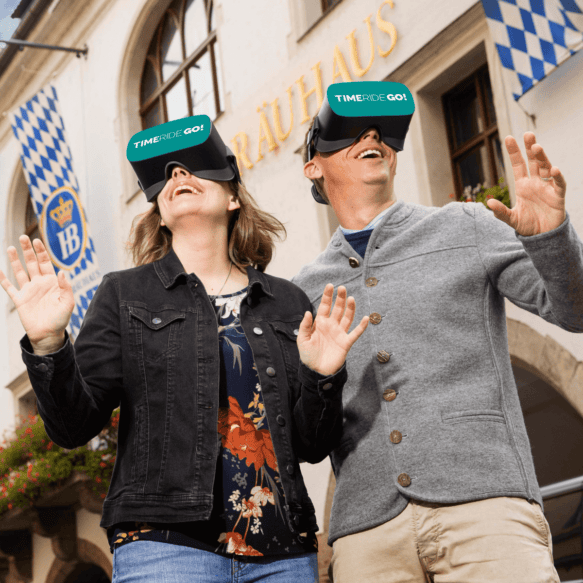 If you're looking for a virtual reality experience from the comfort of a "peacock chariot," then you're in luck. TimeRide München, centrally located in Munich's beautiful Old Town, offers virtual reality tours of the history of the city and region. With four different tour types, there's options to suit a range of interests and time frames. For stationary tours, there's "Time Travel Through Bavaria" and "This is Munich." These tours take you through centuries of history from early Germanic tribes warring to Middle Age festivities and up through the Industrial Revolution. For walking tours, there's "TimeRide Go! VR City Tour" and "TimeRide Go! Andechs Monastery 360." These tours are longer and involve exploring the city of Munich on foot. In "TimeRide Go! VR City Tour," you can walk the streets of Munich stopping at various points to put on a VR headset that creates a 3-D rendering of that spot from centuries earlier. Located slightly outside of the city, "TimeRide Go! Andechs Monastery 360" takes participants through the history of one of Bavaria's best known crafts, brewing.
Berlin has long been regarded as Germany's major hub for contemporary art. A few hundred miles South of Berlin, Munich and the Museum Brandhorst are changing that perception. Opened in 2009, this museum is thoroughly modern inside and out, focusing on works produced after 1960. The exterior itself is a marvel of modern art, made with tens of thousands of multi-colored ceramic rods. Inside, view works from internationally acclaimed artists and popular up and comers.
The Brandhorst is especially well known for housing one of the largest collections of works from a 20th century defining artist, Cy Twombly. His works are a permanent exhibition there and span the length of his career. Beyond offering 90 minute tours for small groups, at the Brandhorst you can also find the "Factory." Here, guests can try their own hand at modern art by designing a museum, making a flip book, sculpting, and much more.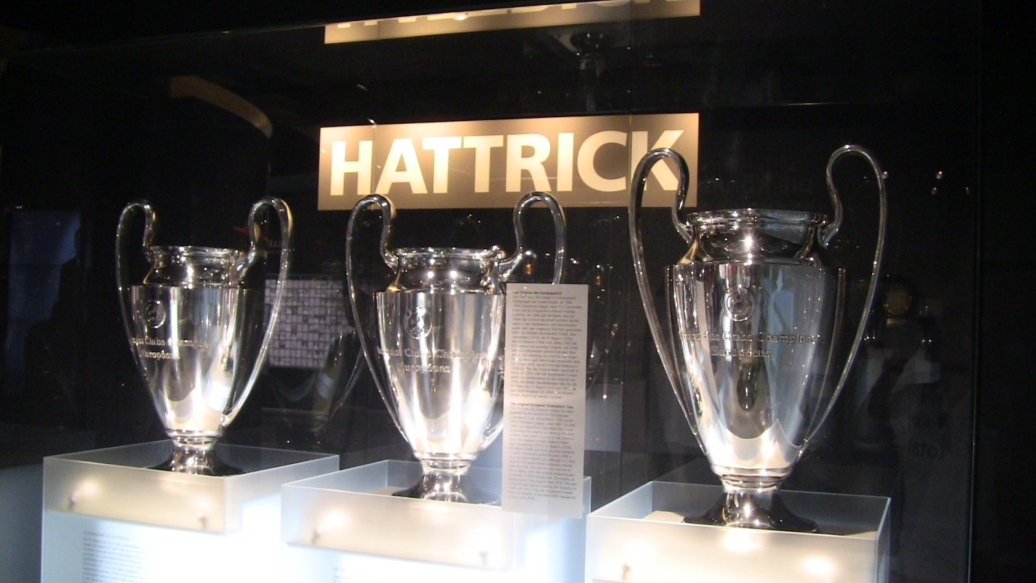 Just as with many countries in Europe, in Germany, soccer, or "Fußball," is something of a religion. Germany's most successful club team, FC Bayern, is located in Munich. Having won over 50 domestic competitions and several European honors in their 123 year history, there's plenty of glitzy trophies to gawk at and heart-racing moments to relive. This museum pays tribute to several of Germany's greatest sprting heroes such as Franz Beckenbauer and Lothar Matthaus, who currently both have special exhibitions at the museum. If sports aren't your thing, there's still lots to enjoy. Over a century's worth of design is on display at the jersey gallery, showcasing the simple yet effective designs that helped make the club so iconic.
There are many famous highlights to see in Munich from Christmas markets and beer halls to Palaces and Cathedrals, many of which you will encounter on your ACIS tour. If you need a way to fill in a few hours between reservations or want to find slightly more unconventional ways to experience Bavarian culture, I hope this list leads to some wonderful and engaging experiences.