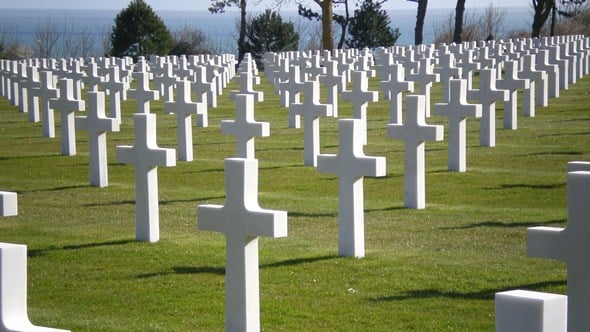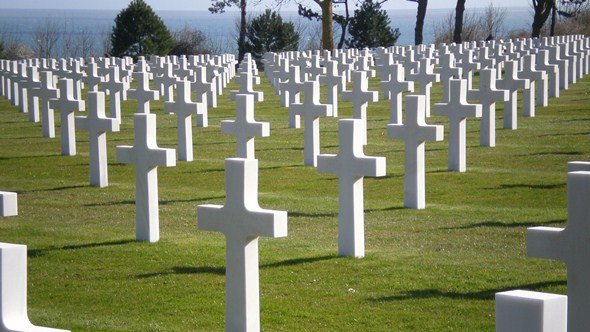 "Those who cannot remember the past are condemned to repeat it."
— George Santayana
2014 will see a number of anniversaries commemorating some of the most dramatic and life-changing moments of world history. In June it will be 70 years since the Invasion of Normandy on D-Day in World War II. In August, it will be 100 years since the beginning of First World War conflict.
This provides an important opportunity to reflect and try to understand what impact these momentous events have had on the course of history. The centenary of World War I in particular will see a whole range of events across the globe to mark this significant milestone and to honor the over 9 million people who were killed in battle. This war, the fifth deadliest conflict in world history, has all but passed out of living memory, but its effects have had a long lasting impact on politics, social history, economics and even advances in technology and industry.
Several governments across Europe—including the UK, France, Belgium and Italy—have planned a series of high profile events to mark the anniversary, including exhibitions, concerts, ceremonies, remembrance marches and educational activities. David Cameron, Britain's Prime Minister, in a speech announcing the government's plans to mark the centenary said, 'Our duty with these commemorations is clear. To honour those who served. To remember those who died. And to ensure that the lessons learnt live with us for ever.'
The way we remember war is not without controversy. For example, many are noting that Germany seems reluctant to join in the commemorations. And in the UK, a 'No Glory' campaign has been mounted in response to official government planned events to mark the World War I centenary. The campaign, backed by anti-war activists including Jude Law, Patrick Stewart and Alan Rickman, argues that the £55 million (around $90 million) the government is spending on commemoration will only succeed in glorifying what should be remembered as an international tragedy. They feel the money could be better spent on promoting peace than 'celebrating' war.
How we remember the war will most likely continue to be a subject of fierce debate, but one area that there does seem to be consensus on is the importance of educating young people on the reality and impact of war, particularly in a time when international tensions make the headlines on a daily basis.
What is the best way of teaching students the lessons from past conflict? In honor of the First World War's centenary, many countries are organizing special trips for high school students to France and Belgium, to visit the battlefields of the Western Front.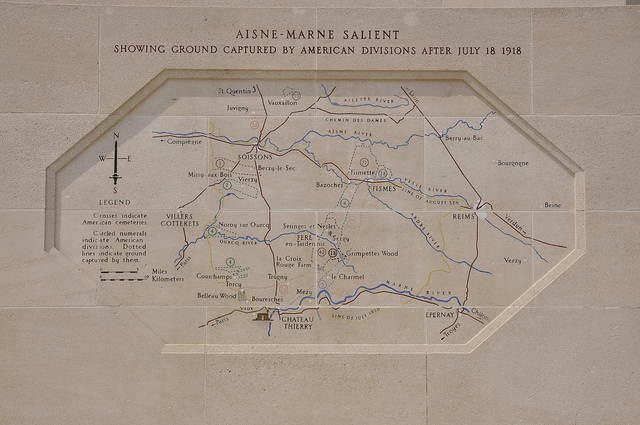 [The World War I Chateau-Thierry American Monument showing the battle lines of 1918. Photo credit one-thirteen via Flickr]
It's hugely enlightening for students to see first-hand the arenas that these significant conflicts played out in, including the battles of Ypres, Passchendaele and the Somme. Visiting northern France and Belgium, students can not only see the battlefields of the First World War—stretching for over 400 miles through France and into the Flanders region of Belgium—but also see sites from the Second World War—the D-Day beaches and the Ardennes forest. The area is full of memorials to and cemeteries from both wars. To see the row upon row upon row of crosses marking the fallen brings home the real truth of these events and the scale of the losses suffered.
Visits to historical sites are such a vital part of a student's education. It brings history to life in a way that no textbook can. No student who visits the atmospheric battlefields of World War I or the devastating concentration camps of the Second World War such as at Auschwitz-Birkenau or Dachau can failed to be moved and changed in a fundamental way. These experiences can be moving and challenging, but make students engage with the past in a profound way.
War remembrance will always be a provocative topic, as contentious as it is important. Visiting the sites of these decisive moments of history is one way to learn from the past, and to pay a debt of gratitude to those who gave their lives for the freedoms we take for granted today.
ACIS offers a series of history themed tours that are tailored to address specific academic learning objectives, including our European War History tour.