ACIS Tour Managers travel across the globe with students, but they all have to call someplace home. In our Off the Road series, we interview our Tour Managers to find out what daily life is like in the wonderful cities they live in.
Now in his 11th year with ACIS, Joe Sartorius resides in Venice. What is it like to live in one of the world's most unique and historic cities? Read on to find out!
1. How long have you lived in Venice?
I've been here on and off since 2010, but it's been my permanent home since 2016.
2. What do you love best about your city?
There are so many aspects of Venice that I love. The gorgeous architecture and its unique setting on the waters of the Venetian Lagoon are what have made it a famous destination for centuries, so they would be a bit obvious for a local's favourite aspects! However, I suppose what I love about the city most does stem from its distinctive geography. Being completely free of cars, you feel far more connected to the streets and the alleyways when you walk along them than anywhere else I've lived. Being a series of interconnected islands, there's nowhere for Venice to expand into, meaning that it's a very manageable size, you often hear people saying that it's a city built on a human scale. To me it sometimes feels more like a village than a city that was once the centre of one of the Mediterranean's most powerful republics. I frequently bump into friends and acquaintances on the street, and know many of the shopkeepers near my house by name (something I couldn't say for London, where I used to live), yet it's still very much an international, exciting place to live, with a rich history, great art exhibitions, one of the most prestigious film festivals in the world, and of course lots of people from all over the globe calling it home (even if only temporarily).
3. What is the first thing you recommend to people when they come to visit?
Get lost. Not in a rude way, I promise. But seriously, venture away from the touristy areas like Rialto bridge and Saint Mark's Square. As beautiful as they are, you'll be sharing them with the masses. Explore even just a couple of streets away from these sights and you'll find incredibly beautiful, and even peaceful, canals, churches and 'campos' (what the Venetian's call piazzas) filled with local shops and restaurants that will give you a much more authentic experience of the city.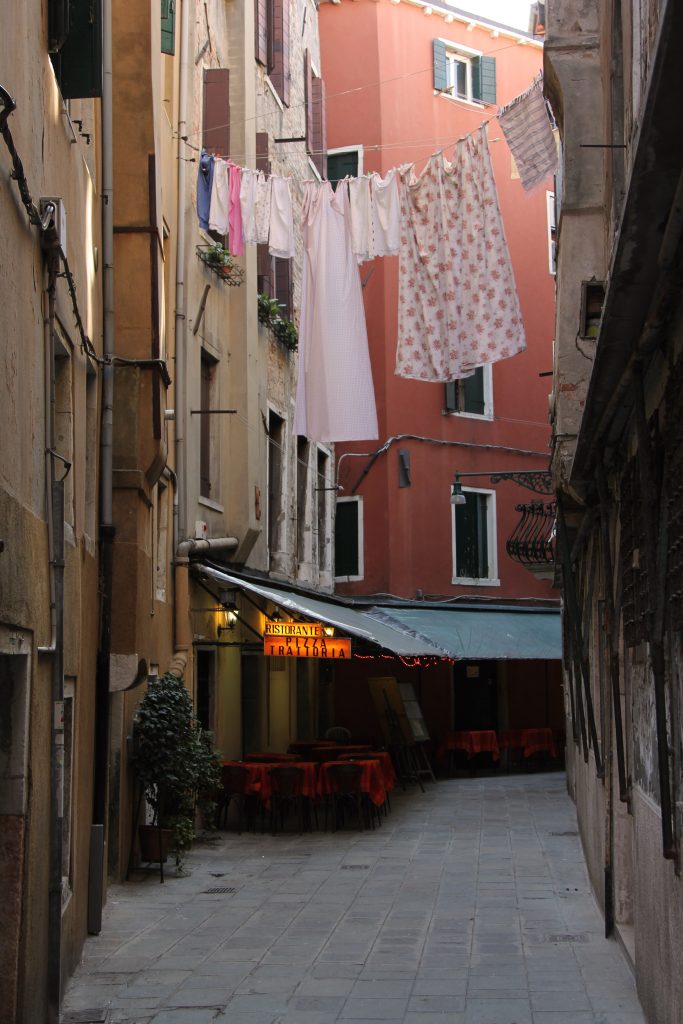 4. What is your favorite educational highlight of your city?
For me it's a tie between two unique offerings. Venice is famous for Murano glass, and seeing master glassblowers shape intricate works of art with a fluidity and familiarity that only comes from years of patience and hard work (along with a good helping of unbridled skill) is a must. For a more traditional museum visit, I love the Doge's Palace. It was the beating heart of Venice's Maritime Republic, and is a great place to learn about the city's colourful past while admiring some of its finest artworks.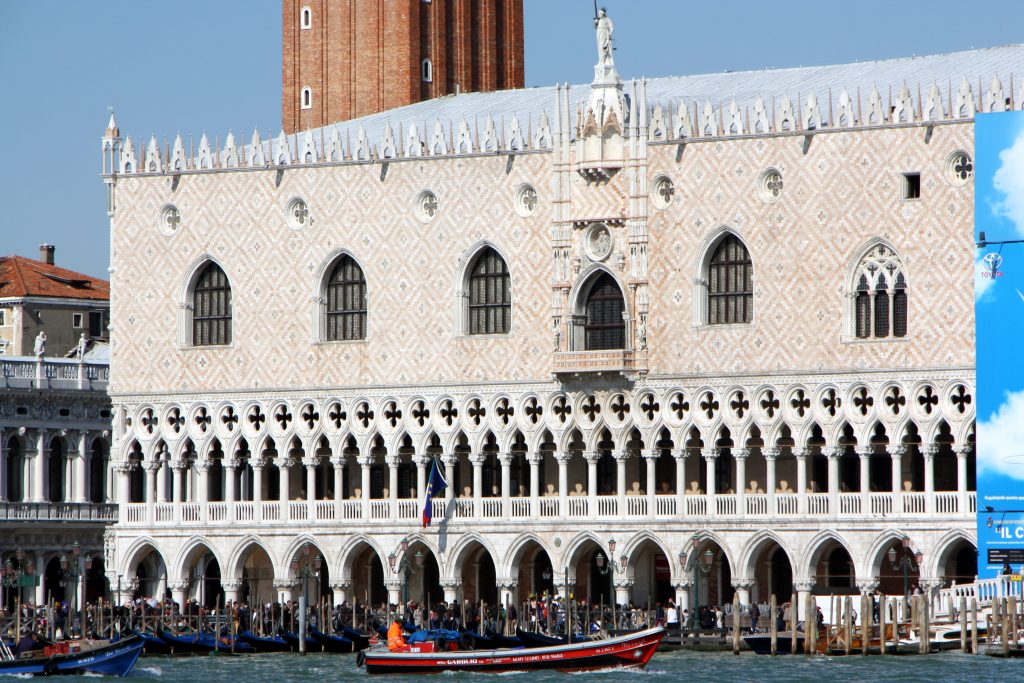 5. Describe your ideal Saturday in town
An ideal Saturday in Venice (or anywhere in Italy for that matter) always starts with a good coffee, and I often go to Caffe del Doge near the Rialto bridge for mine. From there I might walk over to the nearby market to pick up some fresh produce, or even just to admire the huge range of interesting fish caught locally in the Adriatic sea. Around Rialto there are many 'bacari', local bars often with standing room only where you can eat a variety of 'cicchetti' which are kind of like Venice's version of tapas. I often head to one of these places and load up a plate with dozens of little bites and share them with friends for a cheap and varied lunch. There's no better way to top off a great lunch than with a gelato (miraculously there's always room for one too), and my favourite place is called Suso, just across the Rialto bridge. They do an incredible combination of salted pistachio and hazelnut that's always worth the inevitable wait in line.
From there I might head to one or two of the many free art exhibitions that pop up from May to November as part of the Biennale. They're often housed in wonderful buildings in their own right, so even if the exhibitions themselves don't end up resonating with me, they're a great way to see more of the city's architectural offerings. Aperitivo (a pre-dinner drink and, more often than not, snack) is pretty much an obligation in Venice, so from the exhibitions I might head to Cannaregio, an area in the north of the city with lots of bars lining long canals. There's one particular place where you can grab a drink and a snack, and sit out on a boat moored right in front of the bar. If I'm not cooking up the rewards of my visit to the market, I might then head to Campo Santa Margherita, a lively square in the Dorsoduro area where there are some good local restaurants that don't cost the world, and cafes and bars lining it's perimeter, making it a great spot to enjoy Venice's evening atmosphere.
6. When it's sunny out, you go to ______
Not many people realise this, but Venice actually has miles of beaches to enjoy on sunny summer days. The beaches of the Lido island are just a short boat ride from Saint Mark's Square, so on hot days I often pack a beach bag and head over to the water to cool down.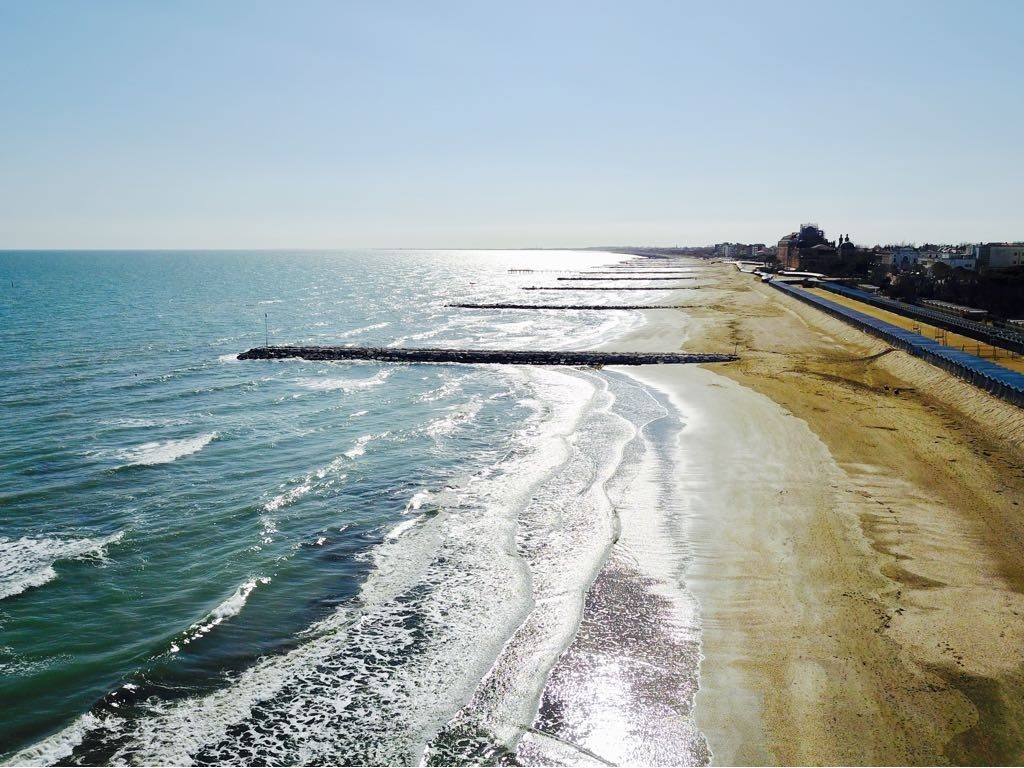 7. When it's rainy out, you go to ______
Venice has so many galleries and museums that you're really spoilt for choice when it comes to rainy day activities. One of my favourites is the Peggy Guggenheim Collection, a modern art museum that is always a refreshing visit in a city that sometimes feels dominated by much older art and architecture.
8. What's the number one food a visitor must try in town?
Of the many varieties of 'cicchetti' that you see all over the city, I have two favourites. 'Sarde in saor', sardines with onions, pine nuts and raisins admittedly doesn't sound like the most appetising combination, but it has a unique flavour that really can't be found elsewhere. For something that would be perhaps a bit more universally appealing, there are many varieties of 'polpette' to try: they're deliciously deep-fried balls of meat, fish or vegetables.
9. Describe an average breakfast, lunch and dinner for you
For all their culinary wizardry, Italians don't really do great breakfasts, it's something that I struggle with on a daily basis. Most Italians start the day with a coffee and a couple of cookies or at most a pastry of some kind. I'm more inclined to go for the latter, so I head to a local bakery to pick up a fresh croissant when I'm out and about. Luckily hotels know better and serve a more international-style breakfast, so when I'm on the road I don't go hungry!
For me, lunch usually consists of some sort of pasta dish, panini stuffed with delicious cured meats and vegetables, or the aforementioned 'cicchetti'. There are lots of places all over the city where you can find these staples for a reasonable price, so I don't feel too guilty for dining out for lunch.
A proper dinner consists of at least four courses (though it's not often that I can manage or justify all four)! 'Antipasto', the appetiser is often made up of a selection of cured meats, cheeses, vegetables and here in Venice, fish. Then comes the 'primo', the first course, which is usually, pasta, risotto or a soup. It's often surprising for visitors that pasta is really seen as a starter rather than a main course here in Italy! After that there's the 'secondo', the main course, which is more often than not meat or fish served with a side of vegetables or salad. Finally to top things off there's the 'dolce', the dessert, which for me is usually tiramisù (it's a local speciality after all). If I'm not going out for dinner in one of the many great restaurants that serve local specialities along with all the Italian classics one might expect, I really enjoy cooking at home, and there's a great butcher close to my apartment where I like to buy my meat to go with the vegetables I pick up from the market (or the nearby supermarket when I haven't mustered the energy to head over to Rialto).
10. If a visitor could take one souvenir home from your city what would you recommend?
Venice is famous for its masks, but unfortunately many of the ones you see sold all over the city are cheap and poorly made so might not last the journey back home. For me a great souvenir is tied to an experience, so the glass that you can see being blown here in Venice is a perfect fit, though no less fragile! Luckily many of the glass showrooms will package your purchases really well, and even offer to ship larger items home for you.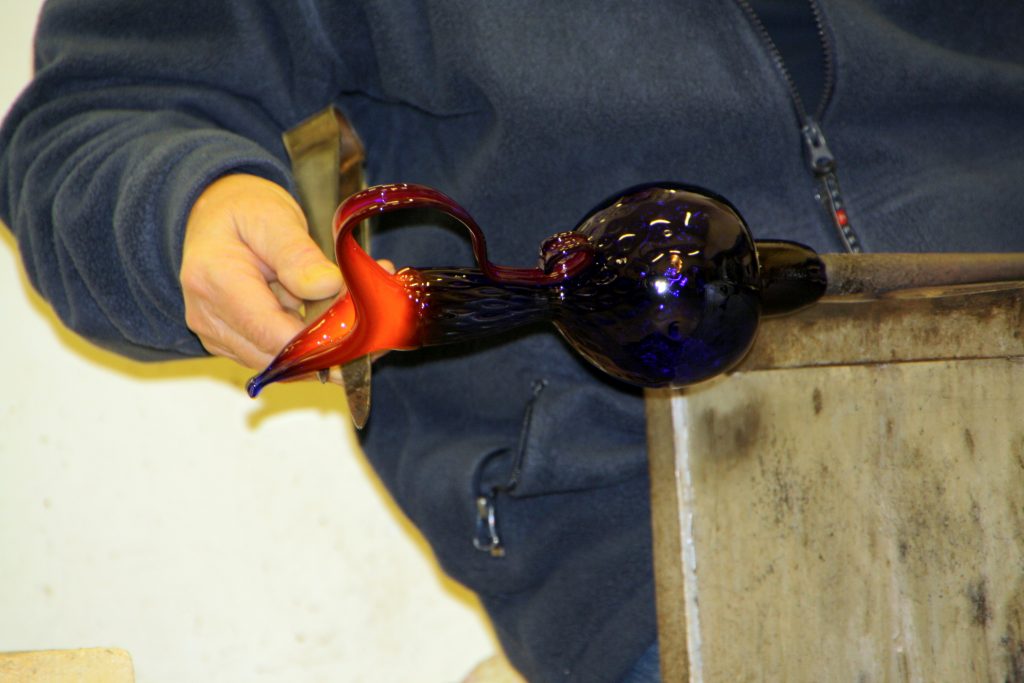 11. Any tips for future travelers?
Wear comfortable shoes! Venice is a city that rewards (and requires!) lots of walking, so be sure to cushion your feet with some decent footwear. Treat the streets like roads, walk on the right and resist the urge to dawdle in the middle of narrow alleyways if they're busy. As much as it might be tempting to take in the many sights, you'll risk being shouted at like a local with somewhere to get to in a hurry! Most of all, be bold and try to get away from those tourist hot-spots. Venice gets a bad rep for being overly touristy, and sometimes people have a point, but luckily the tourists stick together and it's easy enough to escape them to forge your own more personal experience of the city.