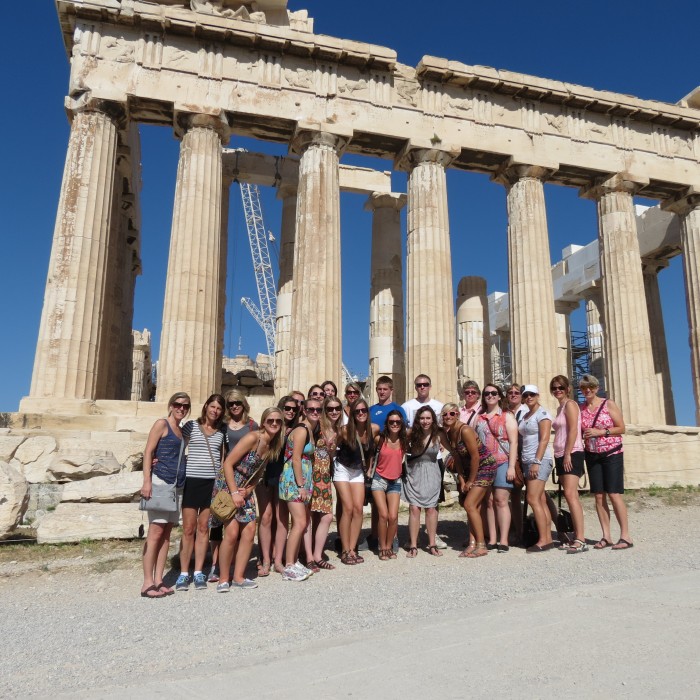 We spend a lot of time on this blog talking about the amazing benefits that educational travel can have on students. Taking young people out of their comfort zone to travel the world has enormous positive effects—a broadened world view, increased confidence, an appreciation for other cultures to name just a few. The benefits to students are so many and varied we wrote a whole e-book about it.
But have you ever thought about the benefits of educational travel to the teachers? Putting together an overseas trip does take some time and effort on the part of the teacher—it's neither unreasonable nor selfish that there should be something in it for them!
The various benefits for teachers organizing an educational trip could be divided into two categories—the intangibles and the tangibles. You may have thought about some of the intangible benefits of educational travel, but many teachers are surprised to learn that there are some real bonuses up for grabs, and while this might not be the main reason for deciding to organize a trip, it certainly makes the whole experience even sweeter!
The Intangibles
Educational travel can connect your classroom with the rest of the world, and can support your curriculum in a very meaningful way.
An educational tour can provide you with inspiration, energy and enthusiasm for sharing your knowledge with your students.
Being seen as 'the teacher who travels' can really help raise your profile and improve your standing among your colleagues, the students and local community.
If you travel with ACIS, you'll become part of a network of like minded teachers. We hear stories all the time of teachers who connect with fellow educators either at a local ACIS event, during the planning process, or even on the trip itself.
The Tangibles
Here are some of the specific benefits you'll get as a teacher, if you travel with ACIS:
Teachers Travel Free. If you enroll six students on a trip (or just five for first timers!) you get to travel absolutely free. Many teachers don't realize this, so we'll say it again: teachers travel for free with ACIS!
You could attend one of ACIS' Global Conferences. These are fantastic overseas events where you and your fellow teacher-travelers will spend time getting to know more about ACIS as well as experiencing some fabulous destinations around the world. If you're a first timer you only need to register five students on a trip to earn a place at one of our weekend training events (this year it was held in Paris!). Head to our website to find out more about earning a spot!
Cash and Scholarships. If you don't have the time to travel on one of our Global Conferences you could take this bonus in cash. Alternatively you could take it as a scholarships to award to a student or students of your choice. It's a great way to grow your group.
Large Group Bonuses. If you register 20 or more students on a trip you can earn some extra spending money! These bonuses go up to $1,200—that could buy you an awful lot of gelato!
Free Upgraded Insurance Coverage. While you're planning your trip, and during your time abroad, we want you to be stress-free. That's why ACIS automatically provides group leaders and assistants with Ultimate Protection Plan coverage.
Graduate Professional Growth. An ACIS trip can be used by teachers to earn PDUs to contribute to their continuing professional development.

FREE EBOOK
The Making of a Five-Star Future
Read the first-hand accounts of students and teachers experience traveling
with ACIS and how it's shaped their lives as students and professionals.