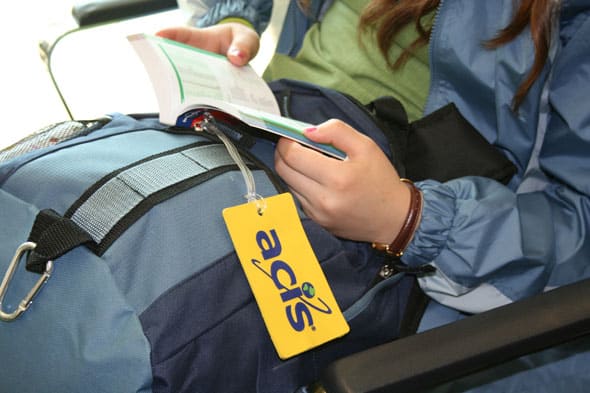 Summer 2023 was an absolute blast: It was wonderful having travel back in full swing around the world and seeing lives change in real time.
Get a glimpse of this summer's adventures and be sure to follow us on Instagram for the latest!
Travel Changes Lives: Insights from the Road
Whether on the road or after returning home, students, group leaders, and parents shared how the trips made a difference in their lives.
Unique ACIS Experiences on Tour
There was no shortage of incredible experiences in summer 2023 travel. Students performed a ballet sequence in the Hall of Mirrors, witnessed Costa Rican sea turtles make their way to ocean the first time, prepared homemade mozzarella guided by traditional artisans, and so much more.
Photos from the Road
Summer Global Conferences
Travel Changes Teachers' Lives too! We reward group leaders with Global Conferences around the world. In summer 2023, educators had the opportunity to travel to Ecuador and the Galápagos, Athens and Hydra, Japan and Morocco.
Highlights ranged from riding camels in the Sahara to crafting homemade Soba noodles in Kyoto, with each conference itinerary providing a one-of-a-kind experience for group leaders and their guests.
"I am very grateful for all you and ACIS do to ensure such amazing trips and experiences for us all!"

Ecuador and the Galápagos Islands Global Conference Attendee