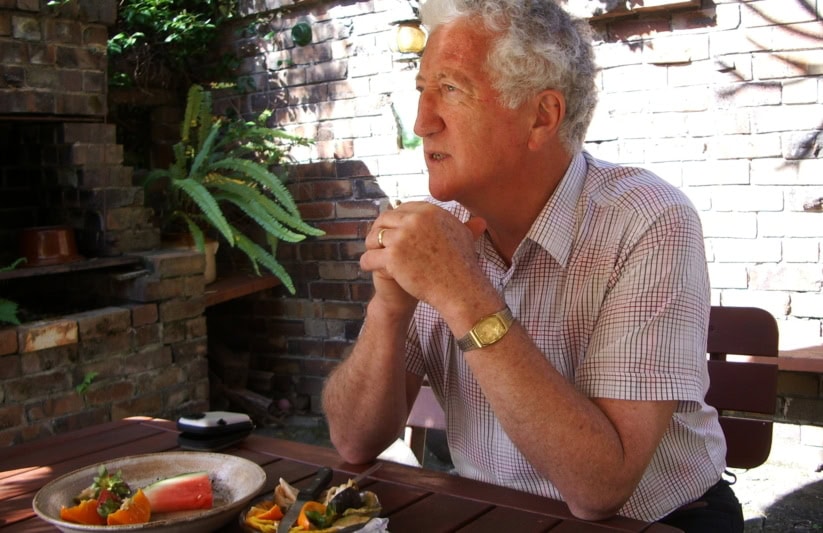 Get to know our tour managers, well-traveled and fascinating individuals who make your ACIS educational tours truly unique and unforgettable. Today we're happy to introduce you to Stan Pretty.
Hi Stan! Thanks for taking the time to chat with us. Can you tell us a little about your upbringing and background?
Although I was born and raised in Australia I have lived most of my adult life in England. Why? Because I am a passionate Europhile! I love my adopted country and its Continental neighbours and made a conscious decision that this is where I wanted to live and work. I love the people, the culture, the countryside, the history and, yes, the climate!
My education includes a BA specialising in English Literature and a post-graduate degree in Modern Drama. By profession I am an actor and have had the pleasure of working in the West End and throughout the UK and abroad. As a great lover of Shakespeare it was a particular thrill to work with the Royal Shakespeare Company in both Stratford and London. I also toured for some years with three plays about the Bard which were written with a fellow actor and Shakespeare scholar. My acting work has also included a great deal of broadcasting and voice work and I have recorded many audiobooks over the years.
My involvement with the tourism industry began when I was working with the RSC and was asked to address a group of Americans on life in the theatre and the RSC in particular. I enjoyed the experience so much that I have been a freelance in the tourist industry for many years, many of those I am delighted to say as a Tour Manager with ACIS. Come and join us – I would love to show you the British Isles!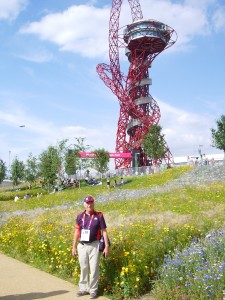 Wow! Those are quite the accomplishments! Did you travel often growing up? Where did you go?
As a young man I lived in Manhattan for five months where I had the chance to work as a Clerk in the Press Office of United Nations. It was my job to allocate the Press passes to all visiting journalists and one of these was Eleanor Roosevelt no less! I have always been a 'culture vulture' and I spent as much time as possible going to the theatre, opera, ballet, concerts, jazz, galleries and museums as I could. The experience was life changing. The sheer joy of being in that wonderful city of New York, the chance to experience great artists in person, and the opportunity to be closely involved with major world issues at the UN.
In those days – many years ago! – it was also possible to transfer a car from a Detroit Transportation Company to various parts of the States and I did this on three memorable occasions. The most spectacular was delivering a new Lincoln Continental via Illinois, Michigan, Kansas, Utah, Arizona and Nevada to Beverley Hills. This early travel experience cemented my wanderlust. I was like a sponge, soaking up daily experiences which have remained with me ever since. And best of all, my travels even all these years later are just as full of wonder and pleasure as they were then. I have no doubt that if you travel with an open and enquiring mind your life in considerably richer. Also the more we all get to know, understand and appreciate other people and cultures, the better chance there is to make the world a peaceful place.
What's one thing you wish every young adult/student could experience while traveling?
That same joy and wonder I have just referred to. You will never forget it.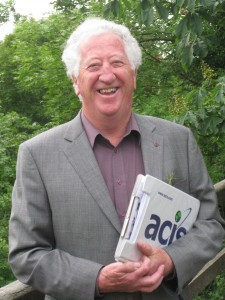 Tell us something about yourself that others may not know about you.
In the Buckinghamshire town where I live we have the dubious distinction of burning seven of our citizens at the stake for heresy in the early part of the reign of Henry VIII in the 16th century. This was just before the Reformation. Some years ago I was asked to write and direct a play to commemorate this event. My reply was "Well, that'll make a jolly evening". However we did stage a large-scale promenade performance in the local church – which was there in the C16th – and upwards of 200 people were involved. It was a surprising success and since then it has been staged twice more, all with numerous performances which sold out. Much to my surprise the locals arranged for me to receive an MBE (an award which stands for a Member of the Order of the British Empire) and I was honoured to receive this from Her Majesty the Queen in Buckingham Palace.
What's your favorite foreign expression?
céad míle fáilte : This is the traditional Irish greeting when you arrive in the Emerald Isle. It means ' one hundred thousand welcomes'. What could be more welcoming than that! And they mean it. Ireland loves its tourists and you will love Ireland. Not to be missed.
Thank you for chatting with us today, Stan! We loved learning more about your life and travels. Don't miss learning more about our roster of rockstar tour managers.