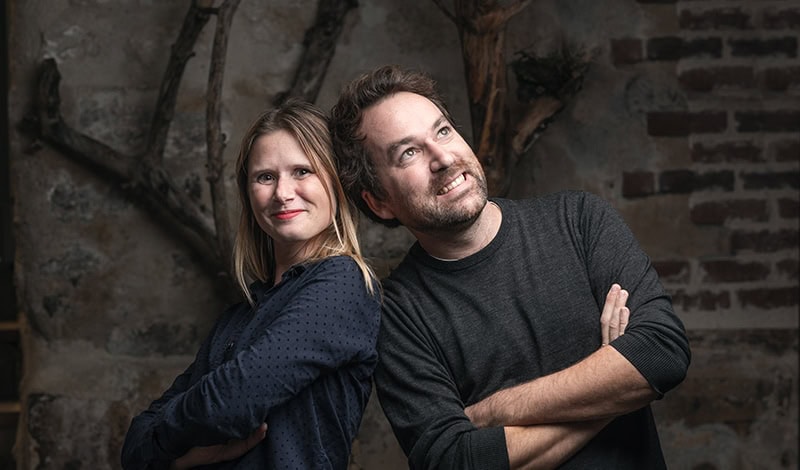 What do tour guides do when there's no one around to guide? They let their creative sides show as they invent new means to bring the world to their prospective clients. That's certainly the case with Bertrand d'Aleman, a Paris-based ACIS Tour Manager who also runs a boutique travel agency that introduces visitors to France up-close and personally. During the pandemic, Bertrand and his team have turned to YouTube to share videos of life in France over the past year. Spoiler alert: There's some great video content available for French teachers to use with their classes.
We sat down with Bertrand (virtually) to learn more about these projects.
Tell us about the origins of the Café Vadrouille series. And what's behind the name?
Alex and I are two guides working in Paris but we are from the countryside (south west of France). Due to the covid we had so few tours to give in Paris (hardly any actually) that we decided to grab our phones, buy a couple microphones and go explore lesser known towns and villages of France. Film our adventures and turn it into a Youtube channel.
The name comes from the fact we always start our videos sitting at a café and then we go strolling (vadrouille in French)
How many episodes have you shot so far; and are there plans for more?
We have filmed 3 episodes and thanks to a quick crowd-funding campaign, we are preparing 12 episodes for the rest of the year 2021. 6 episodes in the Spring and 6 in the Fall.
Which town that you featured impressed you the most?
The town of Sarlat in the Dordogne region. So well preserved and beautiful. I had been with ACIS groups but never had time to explore on my own!
What aspect of filming these series have you found most enjoyable?
All of it actually, challenging ourselves, going out there, doing some research, convincing locals to appear in the films etc. Editing the video is quite a challenge since it's a totally different job from my own, but I like learning new things.
How could you envision high school French teachers using Café Vadrouille in their classes?
These films are very lively and heart-lighted and we do not try to be the 'classic youtuber' trying too hard to be funny. We use simple words to explore the destinations, we are not boring (I hope so) and we connect the history with the present which is always a good way to catch the attention of teenagers.
Describe what My Private Paris is all about (pre-pandemic)?
My Private Paris is a high-end travel agency based in Paris and specialised in custom tours and tailored itineraries. We have experienced travel designers creating 1-to-7 days itineraries in and around Paris for families, couples, friends etc. Always with private guides and totally tailored to the wish-list of our guests.
How have you adapted during the COVID-19 pandemic?
Honestly we did not see it coming and it took a few days if not weeks to realize it would be a huge stop for our industry. We decided around mid-April to offer a free live tour via Youtube every Saturday. At first just to keep the feeling of guiding and then we received tons of messages to tell us to do more tours. It feels good to know that a lot of people are traveling from their couch thanks to our tours.
What has been the response from your community of customers?
These tours are free since they are broadcasted on youtube. But everyone knows we are out of work and many people are supporting us with generous tips.
Are you beginning to see some green shoots for a return to travel later this year?
I can only hope for travel to return this year, but I don't want to be desperate if it does not. Which is why I started these new ways to share my passion and always have an opportunity to work. Online or on the ground.
Café Vadrouille video:
My Private Paris video: