Anthony Warzecha is a Social Studies Teacher from Texas. His first educational travel experience was in 2014 when he led a group of students to Greece and Italy. His second trip is coming up this summer to England and Ireland, and from his experience leading both trips, he's gained a lot of experience and insight when it comes to helping his students fundraise.
We asked Anthony about his fundraising experience as well as the benefits his students have experienced from traveling abroad: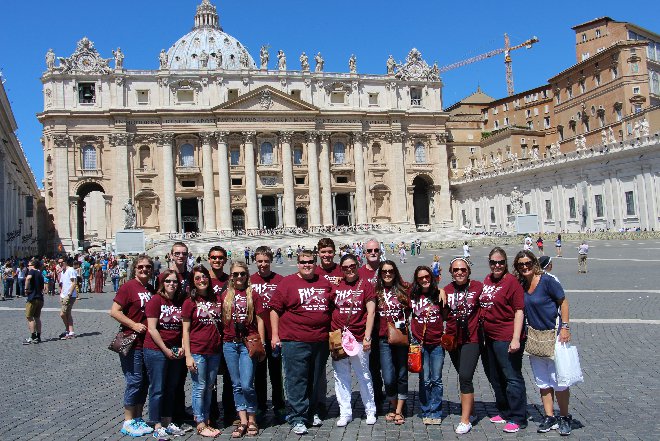 How long have you been traveling with students and which countries have you visited?
For 3 years. I have been on one trip to Greece, Italy, and the Vatican City. This coming summer, we are going to visit England and Ireland.
What inspired you to lead your first trip?
I think the biggest inspiration for traveling with students was the interest the students showed to go on a trip. I had a small group of students interested and after we got even more interested and the school approved our trip, the dream of traveling with students became a reality.
Also, I love to travel myself and also believe the best way to learn about other cultures is visiting the places in person.
What led you to choose ACIS as your student travel provider? Were we your first travel company?
ACIS was my first travel company. As I was talking about student travel with my students, a gentleman by the name of Randy White emailed me about student travel. I was going to delete the email like I do with most emails regarding student travel since the majority of the time our students could not afford to give the time and money for a trip. But since I had such an interest, I responded to Randy and it was one of the best choices I have made. Because of ACIS and their care for participants on the trip, I would not go with another travel company.
You've had a lot of success helping your students raise money for their trips abroad over the years. What tips or techniques would you share with less experienced Group Leaders looking to have similar success in fundraising?
I think the best thing to do is to not overwhelm yourself with fundraising. Get ideas from the group and see what the group can do as a whole. Do not try to do the fundraising all on your own. My present group wanted to do a rummage sale, so we collected items we no longer needed at our houses and sold them along our highway next to our high school. We also do snack sales throughout the year and the students bring items and we sell them at school. We are also going to sell gourmet popcorn which is always a big hit with our student body at our high school. We will raise enough money to pay for tips and lunches for all participants and hopefully some other activities.
I also tell the kids to fundraise on their own. Doing a personal raffle with items that their family members donate is a great idea or asking for donations for birthdays and holidays and save the money for the trip. You don't have to be a millionaire to travel. You just have to be smart with your techniques to raise money. I tell my students if they really want to travel, they will find a way to make it happen and they do!
How do you structure your trips to accommodate your educational goals?
We have a smaller school so I let all students participate that are interested from grades 9-12. I try my best to make it as historic as possible or survey what the kids are interested in and where they would like to visit. I just try to give them the experience of traveling abroad.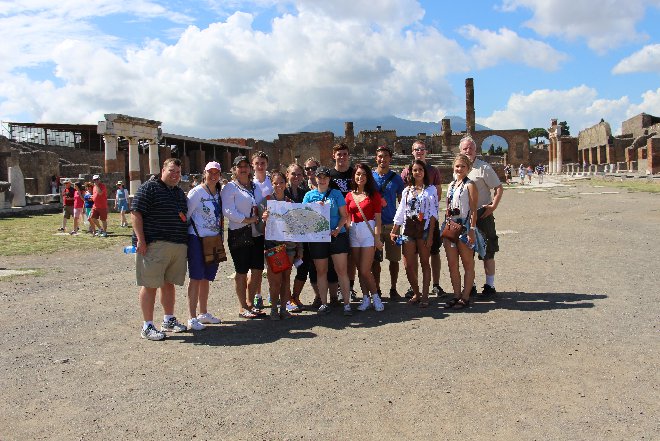 What have some of the highlights of trips been for you and your students over the years?
I believe the biggest highlight of our last trip was the tour around Capri, which is an island off the coast of Italy. It was a great experience. Also, the Sistine Chapel was an experience along with the Parthenon in Athens. Also, the joy of watching the kids soak in all the learning and fun of traveling.
What do students stand to gain from a life and educational experience perspective by going on a trip like this?
All of my students that have traveled with me are very successful adults now and love to travel around the world. They are also more well-rounded and confident with themselves in their professional and personal lives. Student travel really does help students learn about how others live and prepare them for the real world.
Anything else you'd like to add?
Travel as much as you can. My grandma used to tell me that because she did not have the means to travel. No matter where the place may be, it is always great to learn about new cultures and places around the world. Also, find a good travel buddy. My fellow colleague and friend, Heidi Zertuche, travels with me and we balance each other on the trip to make sure the students are taken care of and have a great travel experience.
Additionally, choose ACIS as your student travel company. They are wonderful and will go above and beyond to make sure you and all your participants on the trip have an experience they will never forget.
Want to speak to an ACIS teacher as a reference before you plan your own trip with ACIS? Click here to request a reference from a teacher in your area!

FUNDRAISING GUIDE
ACIS Guide to Fundraising
Learn 5 In-Depth Strategies For Raising Funds For Your Travel Program