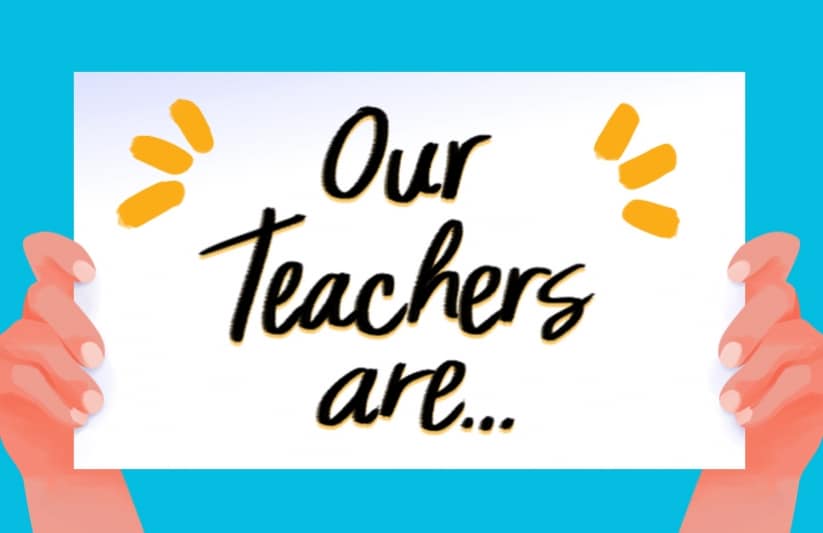 This year, likely more than any other, has shown us just how invaluable and heroic teachers are to their communities. We are grateful beyond measure that we get to call you our partners. Your dedication to your students is inspirational. Thank you for everything you do!
To help celebrate teacher appreciation week we have a contest!
Every great teacher out there (and there are a lot of you!) deserves a special pat on the back. Add a comment to this blog post, or tag #acis on instagram and describe a teacher who has gone above and beyond this year. A lucky teacher will win a free virtual travel experience for their classroom. Teachers who nominate colleagues are also entered because we love teachers supporting teachers.
What's a virtual travel experience?
One of our exceptional tour managers will zoom into your classroom and share some international culture with your students. You could choose a classroom lesson such as a language lesson with a native speaker, history lesson or tour manager moderated debate. Or perhaps your students might enjoy a virtual guided tour of a neighborhood or market. Maybe a virtual cultural connection would be the right choice, such as a cooking or dance lesson. We're sure the 45-minute session will open your students' eyes to another culture and be a lot of fun.
Below are just three of our rockstar travel partners our staff members couldn't praise enough, to kick off the contest.
Eynav O., Art History Teacher, Texas
"Eynav is extraordinary because of her relationship with her students and her deep commitment to them. She's always been invested in their academic and personal success on so many levels. In planning a tour to Italy for summer 2022, she regularly provides them with free Italian language lessons so they can get excited and invested and prepared for this journey with her – a journey she has personalized to make it as meaningful as possible for her students. She just GETS IT, keeps her cool in all circumstances, and endlessly advocates for her students and community. A proactive and invested optimist!" -Tricia Holda, Senior International Program Consultant
Don A., Theater Teacher, California
"Don, a theatre teacher in California, has been leading theatre focused programs to London with ACIS since 2017. After having had to postpone his travel program from 2021 to Spring 2022 due to COVID, Don has done an incredible job of launching and promoting his Insider's London program these past few months and growing his group. He's started holding monthly meetings that focus on different aspects related to his tour (itinerary run through, how to register, etc.) to keep the momentum going and make sure he's connecting with the students. He says that he loves to answer all of their questions, no matter how big or small. He also works to seek out scholarship opportunities for his travelers and even customizes his itinerary with special activities that he knows his students will love such as experiencing a traditional afternoon tea with scones and clotted cream and adding additional theatre performances to his program as many of his students study theatre. Thanks Don for all you do!" -Cara Solle, Senior International Program Manager
Susan H., History Teacher, Massachusetts
"Susan is one of a kind. She gives so much to her school, students and community that she is fondly referred to as 'Mama Harve'. She surely embraces the role! When she's not teaching her students about history, she's spending her time giving back. She and her students build beds through a national organization for local kids in need of one; run a book sale out of her local library; package meals for children in Africa; volunteer at a community farm; and she even dresses up as a penguin and jumps into a freezing cold lake for the annual Polar Punge charity drive. . . .just to name a few! And yet somehow she even manages to find time to change lives through travel by offering an international opportunity every spring. She does it all, and always with a smile. Thank you Mama Harve!!" -Tom Heigham, Regional Director
Happy posting, and to all the teachers out there, thank you so much for everything you do!