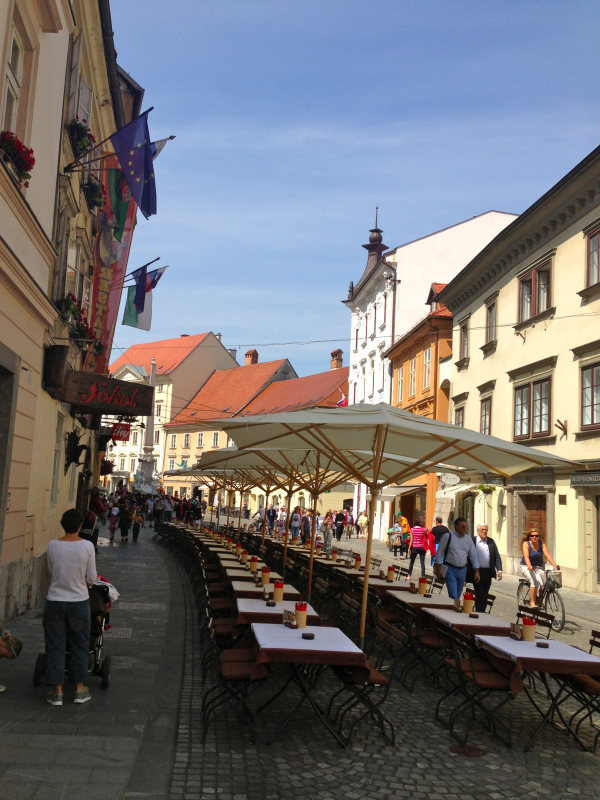 When you've been travelling for years to the same countries or destinations, it's tempting to consider going a bit off the "beaten track." Then you realise all the reasons why you didn't do this: you're familiar with the cities/food/sights you go to, and you are concerned the tourist infrastructure (roads, hotels, food, health care) might not be up to the standards you'd like. There are some good reasons for not being too adventurous, particularly if you're responsible for bringing a group with you.
Of course it doesn't mean you shouldn't step out a bit. A few years back, going to Prague or Budapest were considered a bit adventurous for some US travellers. They were part of the former "Eastern Block" and people didn't know what to expect. Nowadays it seems as though you're as likely to bump into someone from Chicago on the Old Town Square in Prague as you are in Time Square. The way this has happened, for many people, is that they have combined a trip to more familiar Western Europe with dipping a toe into the water across the former Iron Curtain. It's an excellent way to do it.
One area that you don't bump into as many US travellers as you should is former Yugoslavia. My first visit there was in the 1970s when we needed a special visa (my Dad was in the British forces) and were drove down with a tent. I remember very little of it, but by all accounts it was quite the adventure: getting lost on dirt roads, nearly breaking the car's axle, hanging our soaking tent and clothes out to dry on fences by the roadside, and being stopped by the police because they thought we were gypsies selling our wares!
Yugoslavia was actually always much more open to the West than other Eastern Block countries. The coastline was well developed for tourism and parts of the country were popular destinations for Western Europeans. The series of conflicts which engulfed the region put a stop to that for an extended period. Now again, various of the seven successor states to the country after its break-up are being "rediscovered" and so they should be. The coastline of Croatia is a particular favourite, with its absolute architectural gem of Dubrovnik, perched on the Adriatic Sea. It has all been restored since the war, and has hotels, restaurants and services to rival anything on the south coast of France.
I have two personal top tips. The first is Slovenia. Unlike Dubrovnik, which requires a trip in itself, they can both be easily reached from the West as a "toe dipping" exercise. Slovenia in particular is right next to Italy and Austria. Its capital Ljubljana is only 2.5 hours by (excellent, modern) road from Venice or just 1 hour from Villach in Austria. It is an absolute gem of a city, with a castle up above, a river flowing through, perfect elegant historic buildings, lots of cultural activities and all of a size that make it very manageable. It has parallels with Salzburg, though it's less busy and touristy.
The country is a member of the Eurozone and within the EU. I've actually heard the rather amusing line (from a Czech) that whilst the Austrians are in actual fact Slavs who speak German, the Slovenians are actually Germans who speak Slavic. The little mountain country is pristine, highly organised, safe and every bit as beautiful as its Alpine neighbours. The breath-taking 12-mile long underground cave system at Postojna are a must if you visit.
My second suggestion is inland Croatia. Croatia is also an EU member and is wealthy, safe and developed. The 1000 islands off the coast are heavenly, but so too is the large portion of the country covered by forest. The Plitvice lakes are 16 interconnected lakes so special they have been awarded UNESCO World Heritage status, putting them on a par with the Grand Canyon or Great Barrier Reef. The capital, Zagreb, is a splendid collection of neatly set out, proud 19th century areas and a medieval centre. It's far larger than Ljubljana and can keep you occupied for days quite easily. I have brought groups here who have been astounded at how beautiful it is, and they can't quite believe how little known the city is.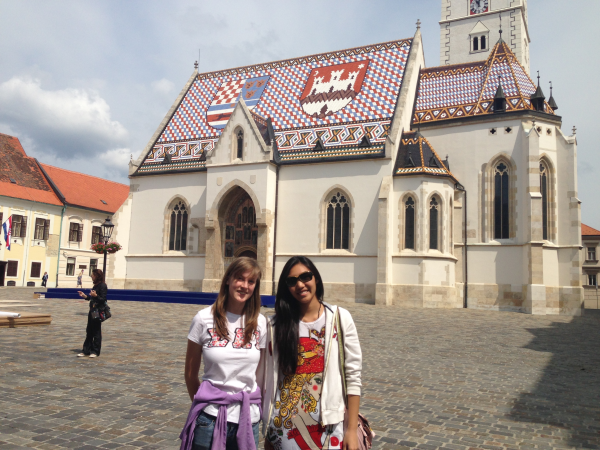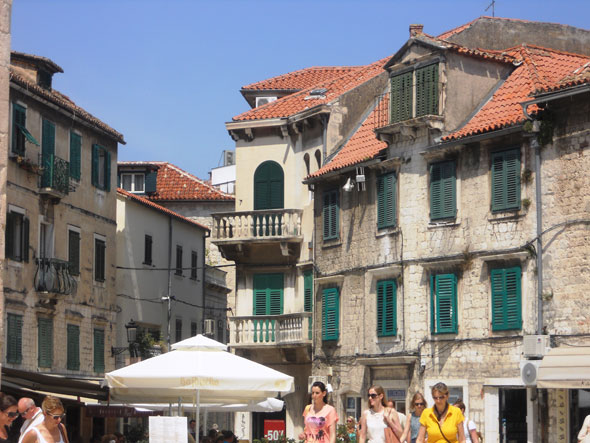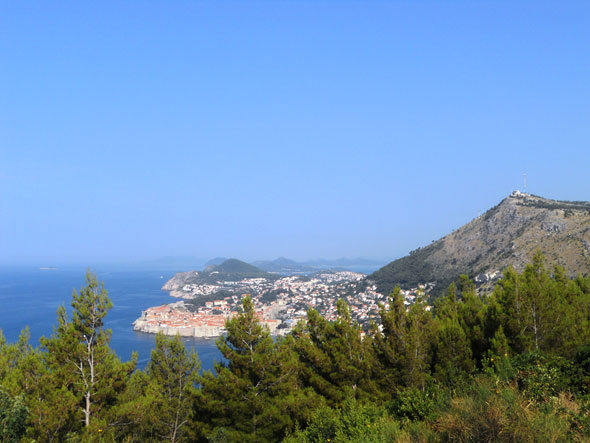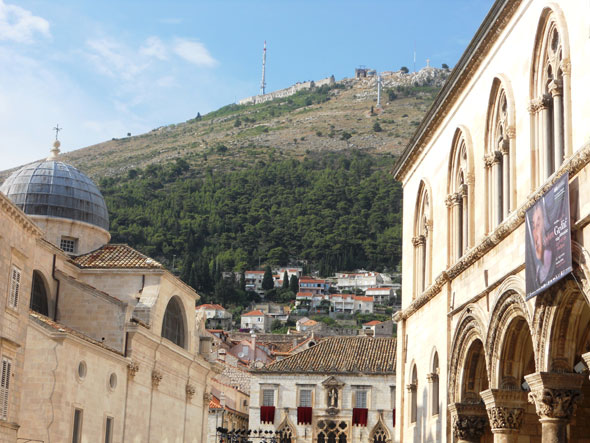 You could of course wander yet further off the beaten track to places such as Bosnia, which I've heard described as "Heidi, but with mosques" and its interesting capital Sarajevo, which is bursting with history at every corner. Or there's Serbia and the proud capital Belgrade. However, as a rough rule the further you go south and east, the less wealthy and developed the region becomes, and the more adventurous you're becoming. A drive from Belgrade to the Romanian border will take you past horses and carts on the main connecting highway, and if you're lucky you'll catch a man walking a pig on a rope as I recently did!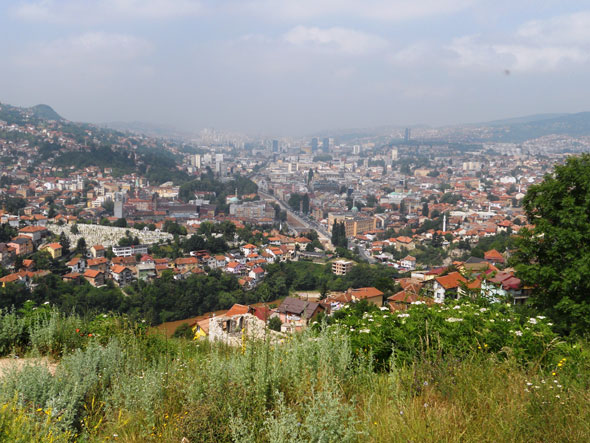 My suggestion if you're coming with a group is therefore to aim, for the time being, at the northern and western ends of what used to be Yugoslavia. You'll get your sense of being somewhere not that well known, with development standards, hotels and food on a par with what you're used to, and it's perfectly possible to dip your toe in and discover the attractions of former Yugoslavia in the way that people did Prague or Budapest a couple of decades back now.
I'm quite sure you won't regret it.
Peter Ede is an ACIS tour manager from the UK. He has travelled to more than 60 countries and lived in 11 around the world. He is passionate about history, languages and sharing his love for Europe tours. He is particularly fond of Germany and Central Europe.
Looking for more helpful ways to plan your educational trip with ACIS? Download our 5 Essential Steps for Planning an Educational Tour:
---
[button style="btn-success btn-lg" icon="glyphicon glyphicon-chevron-right" align="left" type="link" target="true" title="5 STEPS TO PLANNING AN EDUCATIONAL TOUR" link="http://pages.acis.com/5-steps-to-planning.html"]