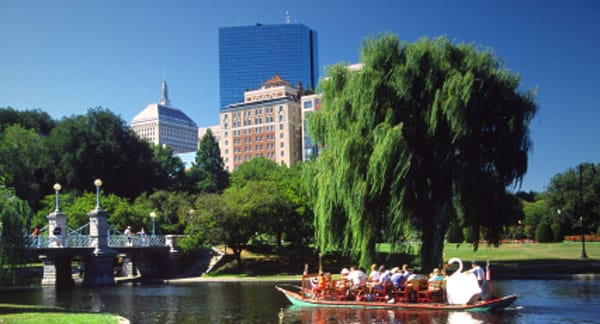 It has been a strange week. A week to reflect on lots of things and a week to look at our city of Boston and feel good.
I first came to Boston in 1975. It was a tiny town, not very cosmopolitan or sophisticated, but there was something appealing about its smallness that I liked, having lived in London for most of my life. Over the years the city grew rapidly, in a positive way. It became a major Hub. They call it that today. "The Hub." It moved well with the times.
Creative architecture began sprouting up everywhere and neighborhoods that were run down were revitalized. And there was always a great sports scene here. No other city has quite that; one team for every sport and obsessively followed to the last. You are—if you live in Boston—a Red Sox, Pats, Bruins and Celtics fan. That's our deal. Our stadiums are in town except for the Pats and are always full. We have the symphony and ballet and opera all within walking distance and two world famous art museums.
You can stroll from Fenway Park all the way to the harbor on the other side of town in less than 45 minutes. And in between you cover the full gamut of Boston's long and interesting history. Along beautiful Comm Ave (as we call it) with its magnolia trees blooming right now, through Newbury street and Boylston street in the Back Bay and into the Public Garden with its swan boats and the iconic statue of Washington. Over Beacon Hill where the golden dome glistens atop the State house and down to the waterfront by Faneuil Hall, from whence the call to dump tea into the harbor came in the heady pre-revolution days.
It's where I became an American citizen! It's a beautiful city.
And then last week on Patriots Day, life changed here. We suffered and hurt and then came together with all of America to heal and rebuild and show the nation how we work. Together.
We saw heroes and goodness emerge from the chaos and tragedy and confusion. I went to the Red Sox game last Saturday. The day after we had been literally locked in our houses and apartments. It was an amazing celebration of healing and an outpouring from everyone that was there. A show of support and care for those that had suffered during the tragic events last week. It made me feel so proud to be a part of the city that I have loved for all these years. And we got to see Neil Diamond perform Sweet Caroline…and the Red Sox won.
Slowly the city repairs. The spirit grows stronger. In the coming days, this blog will return to normal to bring you what we know and love best—educational travel. But before we leave you today (if you wouldn't mind indulging us) a few photos of a great American city we will always call home: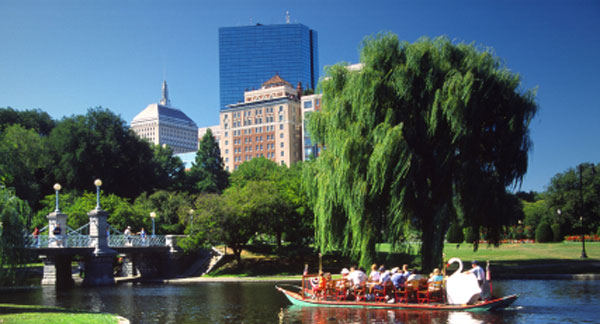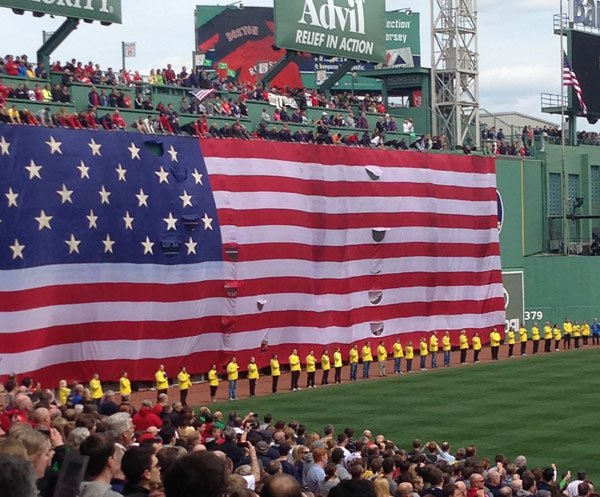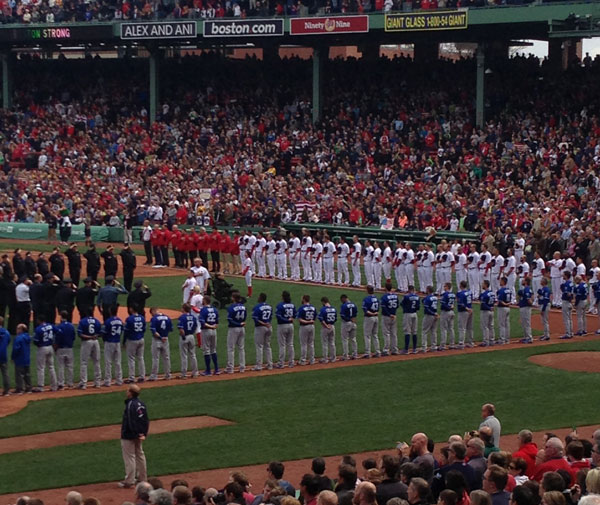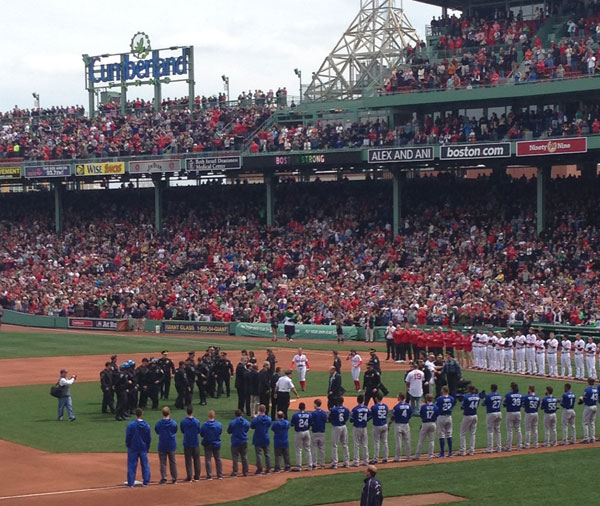 [Pictured Above: First Responders are honored at Fenway Park on April 20th]
---
Peter Jones is the founder and President of ACIS. Knowing the important difference between a trip that's mediocre and one that's extraordinary, he built ACIS from a deep belief and understanding that teachers and students deserve the best—from itinerary development to hotels to perhaps most importantly, the people hired to guide teachers and students throughout the journey.