How do you say "hashtag" in French?* Teachers know all too well that today's high school students are attached to their smartphones and always recording their lives on social media. But could students actually use social media to learn something new? All September long, #LeFrancaisPartout challenge encourages French language classes to keep tweeting and posting (l'horreur!), in order to discover that the French language is everywhere.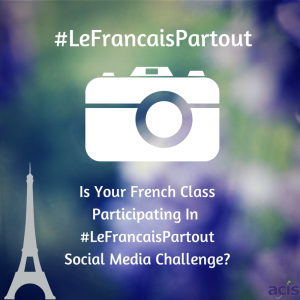 Thanks to the promotion by The American Association of Teachers of French, teachers and students alike are encouraged to participate in the #LeFrancaisPartout challenge all month long. The challenge calls on French classes to use Twitter, Instagram, or both to post pictures of the theme, which changes by the day, with the hashtag #LeFrancaisPartout.
The month-long challenge already has more than 1,362 Instagram posts, and 1,240 tweets associated with the hashtag, and since we're only 9 days into September, the challenge will certainly continue to grow. The daily challenge offers students the chance to connect the French language with their own lives in a fun way, on a platform they are already actively using. Students can be as simple or creative as their Instagram filters allow!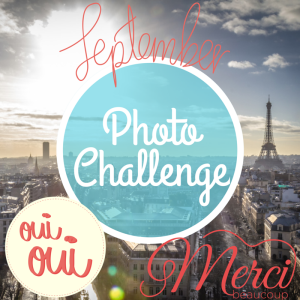 While this challenge is perfect for French language classes, it serves as an example for other departments, like history or math, that may consider adapting their own social media challenges.
Is a social media challenge something you'd consider for your class? Why or why not? Are you participating in #LeFrancaispartout? Tell us in the comments!
*Hashtag translates to "mot-dièse" in French. #Voila!