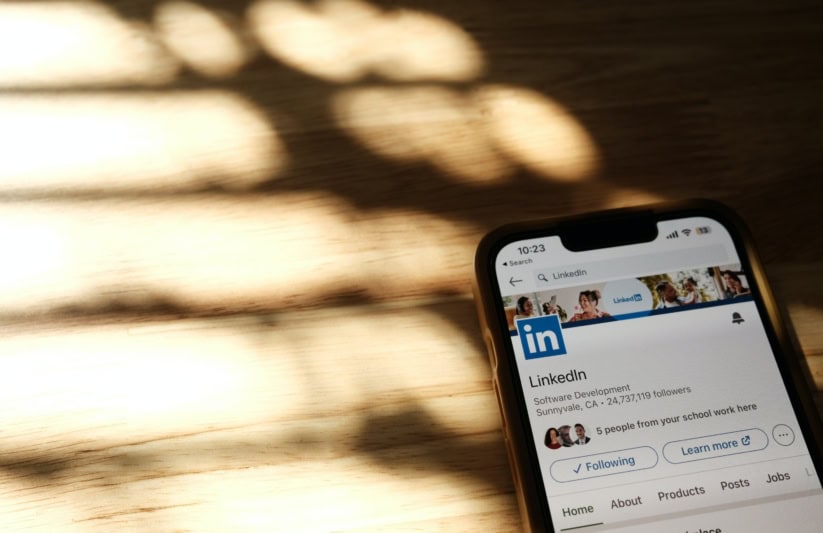 We swear this is not a sponsored post! At its heart, our team is committed not only to supporting teachers who travel but teachers in general. Whether that means providing classroom resources or tips from fellow educators, we want to make life easier for all educators out there.

Although best known as a hiring app, LinkedIn offers many features that teachers can use to improve their current workplaces and continue the path of life-long learning.
Here are four types of LinkedIn resources to get you started – and be sure to follow the ACIS Educational Tours LinkedIn Page for exclusive thought leadership content.
1. LinkedIn Top Voices List
Each year, LinkedIn creates a list of top professionals in a given field who provide excellent content resources and thought leadership. The 2022 LinkedIn Top Voices in Education includes 10 thought leaders who offer insights on the changing world of education, from founders of remote-learning tools to chancellors at prestigious higher education centers like the Wharton School. We're keeping our eyes open for 2023's next list of all stars but be sure to take a look at the 2022 release.
2. Groups and Pages for Professional Educators
At an organizational level, there are so many fanastic LinkedIn Groups and pages that provide blogs, newsletters, and general tips for fellow educators. The counts are endless and worth curating on your own, but here are a few we recommend adding into your feed:
We Are Teachers – You may already use this hub for classroom resources, but they offer plenty of insightful think pieces and community engagement opportunities on their page
Edutopia – A leader in educational technology, Edutopia offers daily thought leadership on key topics in education and ways to make the classroom more culturally inclusive
Teacher Training and Education – This is a LinkedIn Group with over 250K members, all educators looking for the latest resources, policy news, and inspiration
Dual Language Teacher Connection – A LinkedIn Group for teachers of bilingual students sharing their best practices
The Education Trust – A non-profit dedicated to dismanteling economic and racial barriers in schools that features excellent articles
3. LinkedIn Podcast Network
Addicted to podcasts? Well, this won't cut down on your listening list. The LinkedIn Podcast Network features a wide range of programs designed to inspire and motivate.
In a time when educators may be feeling extreme burnout, there is plenty of inspiration out there to refuel your fire. Samples include:
The Next Big Idea with Rufus Griscom – Each week the podcast presents an idea that has the power to change the world
In the Arena – Hosted by Leah Smart this podcast features conversations with individuals who are committed to making the world better through introspection and self-discovery
Sparked – Look for the most potential in your career with Jonathan Fields, the founder of The Good Life Project
4. LinkedIn Podcast Academy
Maybe you didn't find what you were looking for in the podcast network…Because the world is waiting for YOUR voice! Did you know that LinkedIn has a pilot program for podcasters looking to build their own communities? Over the course of six months, you will work with LinkedIn team members to develop your podcast and reach the audiences you're looking for. So if you're an educator with things to say, check out the academy to learn how to amplify your message.
Share how you use LinkedIn below in the comments!