This week's recipe takes us to Costa Rica for a refreshing drink of Horchata. With the summer months approaching, a cold, sweet beverage is just what the doctor ordered. While horchata is popular in several regions of Latin America and Spain, this version of the recipe comes from Costa Rica by way of the Santuario Ecológico Monteverde, a cooking school that passengers on our Insider's Costa Rica tour visit every year.
For more recipes from Costa Rica and other countries in Latin America, check out our World Cookbook!
This week's entry was submitted by ACIS Group Leader Cynthia Thieringer. Enjoy!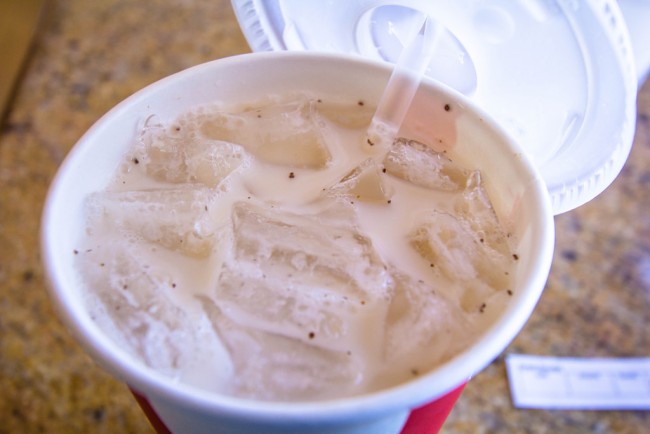 Horchata
Yield: 6 liters
Total Time: 1 day and 15 minutes
Prep: 1 day and 15 minutes
Ingredients
2 liters of milk
4 liters of water
2 cups of sugar
2 cups rice
1 cup of peanuts
4 teaspoons of cinnamon
1 teaspoon of clove
1 teaspoon of nutmeg
1 teaspoon Allspice
Directions
Soak rice in water for 1 day. Grind the rice and peanuts with a bit of water, (traditionally done with a milling machine) but a blender can also be used. Mix with the rest of the ingredients, and serve over ice.
If you give the recipe a try, make sure to come back and leave a comment to let us know how it came out!

17 FREE RECIPES
ACIS World Cookbook
Bring the world into your kitchen with recipes from 10 different countries.