This is a guest blog post from Matthew Briggs of GoPlay Sports, a division of ACIS, which takes club, college and high school teams of all skill levels to world-class venues in Europe, the Americas and Australia.
There are not too many first-time visitors to Barcelona that leave without visiting the Camp Nou.
There are even less that leave failing to be inspired after a visit to the home of, arguably, the biggest club in the world.
Architecture and culture from over 2000 years of history are huge draws for one of Europe's most popular cities, and the sports club, FC Barcelona (Barca), are a an equal draw for both non-sports and sports fans alike.
The Catalan powerhouse's own slogan is "'més que un club" – "more than a club" and you only have to spend a few hours in Barcelona to realize that Barca is a way of life. The inhabitants of Barcelona live and breathe Barca and it is hard not to be consumed by the locals' passion on even the briefest of trips.
FC Barcelona, founded in 1899 by a group of young foreigners living in Barcelona, was the result of the increasing popularity of football across Europe. These origins have conferred upon the Club its intercultural identity, multi-sport focus and a deeply-rooted allegiance to Catalonia.
Joan Gamper, the Club's Swiss founder, was the inspiration and driving force behind the first 25 years. His commitment to FC Barcelona went far beyond his role as player, director and president. It is rumored but not known if Gamper chose the legendary club colors, blaugrana, after the Swiss Club, FC Basel.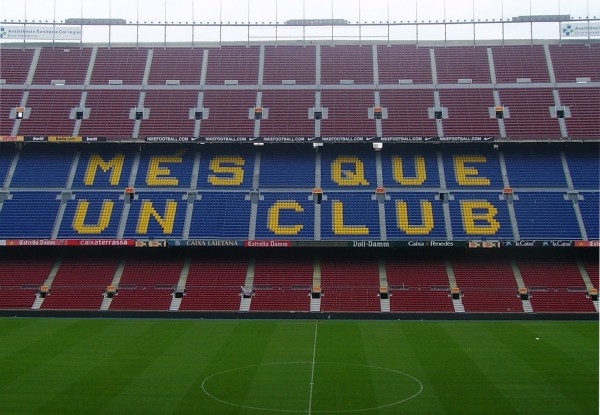 The Barcelona stadium, with a capacity of 99,000, is the largest stadium in Europe and the 4th largest football stadium in the world in terms of capacity. Arguably the best player on the planet, Lionel Messi, plays for Barcelona and boasts a Twitter following of over 117 million. The Barca phenomenon doesn't just start and end with their football club, however. Barca has men's and women's basketball, futsal, handball, basketball and roller hockey teams as well. In addition, while other clubs worldwide can boast similar infrastructure and support; rivals Real Madrid for example, La Masia – the club's youth academy – sets it apart from just about any other club in the world.
La Masia was the brainchild of Dutch great Johan Cruyff, he of the fabled 'Cruyff turn'. He wanted to establish a facility similar to the world-renowned academy at Ajax. The legendary Oriol Tort, a well-respected talent spotter, was put in charge of the facility and he devoted a lifetime to creating Barca's effective youth program and helped define a way of playing that still defines the club today. Tort was an inspirational figure in the development of Barca and his mantra of intelligence, skill, and speed is still evident in Luis Enrique's current side, who lead the La Liga standings and who are quarter-finalists in the Champions League. Tort discovered the likes of Pep Guardiola, Andres Iniesta and Xavi, who all joined the club before their teenage years.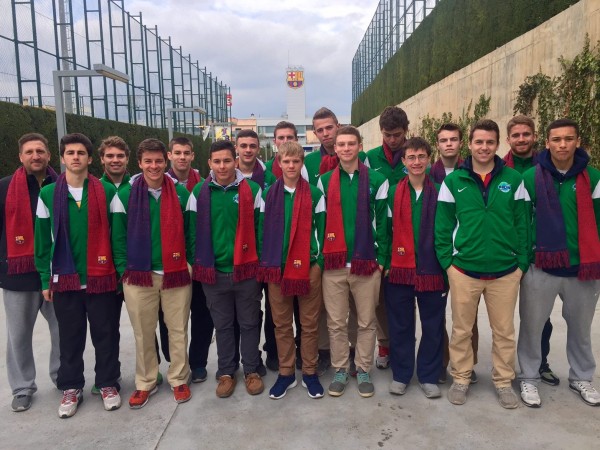 At current, the academy houses around 300 youngsters but less than 10 percent of these will make it to the Barca first team – and this is the most productive academy in existence – with 43 current La Masia graduates currently playing in the top five leagues in Europe. In 2010, La Masia achieved a record-breaking honor becoming the first youth academy to have trained all three finalists for the Ballon d'Or in one same year, with Iniesta, Messi and Xavi. Barcelona at present have 13 'homegrown' players in their squad – including the likes of Messi and Iniesta – while a further 30 play at top flight clubs in England, Spain, Italy, France and Germany. They include Thiago Alcantara at Bayern Munich and Mikel Arteta at Arsenal.
If you would like to experience the passion of soccer in Barcelona, and Spain, with match tickets, structured training programs, and games against local opposition, please contact GoPlay Sports.