This is a guest blog post from Matthew Briggs on behalf of GoPlay Sports, a division of ACIS, which takes club, college and high school teams of all skill levels to world-class venues in Europe, the Americas and Australia.
I challenge anybody to attend the National Soccer Coaches of America Association (NSCAA) convention and fail to feel inspired and motivated.
GoPlay Sports Tours certainly did after making its debut in Philadelphia last week, in an event which has to be seen to believe its sheer size.
Nowhere in the world puts on a soccer event on this scale: 4,000 coaches and over 10,000 attendees watching in excess of 200 educational sessions with hundreds of commercial stands. Session topics range from triangular balls (aimed at improving technique), to performance analysis methods and anything and everything in between – including soccer ping pong tables.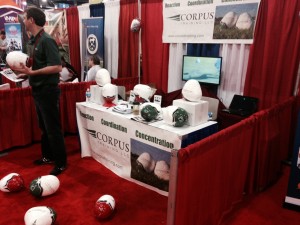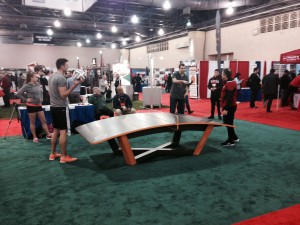 Throw Pele, Raul, Landon Donovan, Sir Alex Ferguson and the MLS SuperDraft into the mix and it's a real mind-blowing event from the NSCAA.
But this event is special because of the people. There was an overriding sense of camaraderie. A soccer community getting together to discuss their true love. There was no arrogance, not a hint of a crossed word or a heated exchange, it had the feeling of an old reunion, and for many, it was. Many of the coaches traveled from all over the world to attend the event. Some had not seen each other for years, others were buddies, some had not met before, but the atmosphere was something to behold.
It's an event which unites coaches and players of all levels, as well as companies in the industry both large and small. The chance for grass-roots coaches to go and rub shoulders with some of the world's finest clinicians was empowering. It's difficult to appreciate the impact on young coaches the likes of Dick Bate, from the English Football Association, and the impressive Willie McNab, from Celtic, made. Both clinicians made the jobs they so obviously love look so simple. Hundreds of coaches from around the world watched intently, scribbling down notes and taking photographs. Some dashed from session to session, others caught up with former colleagues and team-mates and used their time to build up contacts.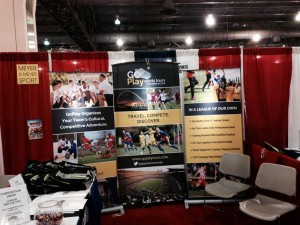 We connected, learned and enjoyed what the NSCAA and Philly had to offer. This soccer community left an indelible mark on GoPlay and a burning desire to return in 2016 to watch Baltimore raise the bar.
Interested in learning more about GoPlay Sports Tours? Learn about our playbook of exciting trips for student athletes here.