A recent conversation:
"Tom, have you ever been abroad?"
"Yup-United Kingdom, France, New Zealand, Australia, Japan, South Africa and China."
"Wow, you've done a decent amount of traveling!"
I'm lucky to say that's true. I traveled abroad for the first time in 2014 to England and France with Wendy Way, the group leader for my ACIS adventure. At the end of every trip she gives each student an award before we head back home. I was crowned "European Selfie King" (for obvious reasons) and was really stoked about it. We all laughed and reminisced and were ready to head back to our rooms to pack when she pulled out a medal and said, "So we have one more award. One student has been incredibly helpful throughout this trip-they have been punctual, organized, followed directions well and have shown incredible care for and willingness to help their fellow travelers. Tom, you get the 'Future Trip Chaperone' award!" Little did I know, as she put that medal around my neck, it would completely change my life. I was hooked! I joined Ms. Way on four more trips across the world and this past summer my award became a reality when she asked me to be a chaperone on a trip to China! I have been truly blessed with the opportunity to travel extensively over these past five years.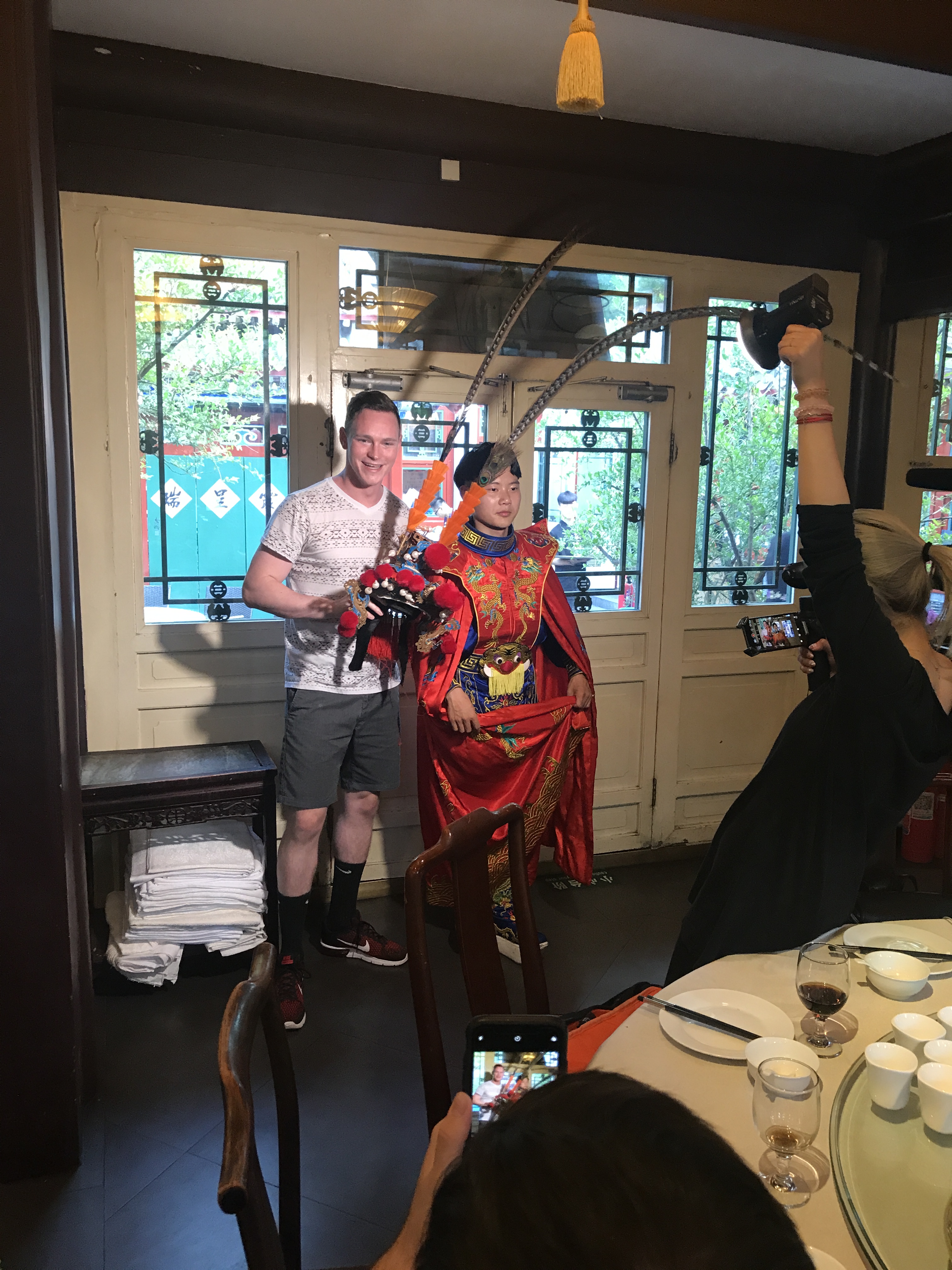 Along with the memories that I will carry with me indefinitely, traveling has influenced how I deal with anything that comes my way. Travel has taught me many lessons that have shaped who I am. These lessons helped me through the college experience as well as some intense hardships.
When I leave the United States and visit other countries my curiosity is turned on and my phone is turned off (except for those selfies of course!). In these moments, I can drift away from the real world with no worries buzzing around in my head. It was in this serene mindset that these three life lessons manifested themselves.
The world is big and my problems are small. When I was in South Africa I interacted with children who lived in the humble tin roof homes of Soweto. I realized that I am incredibly lucky to live in a house with running water and eat three meals every day. When I find myself on the verge of complaining about my cell phone battery dying I remember those children in Soweto. In the end, most of our problems are small.
We are all more alike than we are different. I had misconceptions about people and cultures around the world, but I started to say hi to people while waiting on line for food or waiting for a train, and have had some amazing conversations! I've made connections with people in every country I've traveled to and I have realized that they share the same hopes and fears, love of country, sports and music. This made me more aware of the people I interact with in my own life, whether I'm sitting in class waiting for the teacher to arrive, or waiting for the barista to make my morning Starbucks.
Life starts outside your comfort zone. Don't just say "no" because you're nervous or scared. How can you find out if something is incredible without trying it first? Understand that anything new is a learning experience, but you have to allow yourself the opportunity to grow. On each ACIS trip I went on I was given the opportunity to expand my horizons-I got to play cricket, eat escargot, learn how to do the haka, do tai chi, hike to the top of a mountain, and ride an elephant! I could have stood on the sidelines and watched my friends participate or I could decide to dive head first into the deep end. Try not to hang out in the shallow end and waste an opportunity to try something new. Who knows? It might be incredible.
Going into the China trip, I did not know what to expect in my new role as chaperone. I had graduated college a month prior and all of the students were about to begin college in a few short months so I anticipated that they might feel connected to me. Over the course of the week I found that they valued my insight and perspective so I decided to impart the lessons I learned on my journeys abroad hoping that it would give them a fresh perspective as they encountered China and its culture. I offered it as a challenge and asked them to let me know what they thought. Over the course of the week they were so excited to share their stories. They told me about their conversations with the locals, how they tried new things, and how their misconceptions had been shattered. It was certainly a full circle moment for me.
As a chaperone, I use the world to teach my most valuable lessons. The best learning comes when we can experience cultures first hand. I hope that the impact I have made on the students will help them formulate their own life lessons that will carry them through the rest of their lives as well. Travel really does change lives.