By ACIS Social Media Manager Sarah Bichsel
When you bring home a flyer advertising your school's ACIS educational tour to Madrid, Barcelona, and Valencia, you probably recognize the first two cities instantly. But the third? Where even is Valencia? And what can you do there?
After an enchanting visit to the city this past summer, I've put together 10 highlights of Valencia that will make you want to add it to your itinerary – and convince Mom and Dad that you have a trip trifecta planned!
1. The City Towers
Like many ancient cities, the entirety of Valencia was once surrounded by intimidating stone walls. In a time of constant warfare, easy entry was frowned upon. In fact, throughout the city's medieval history, if you were found outside the gates after sunset curfew, you were forced to sleep outside. To pass the time, poets and writers would compose verses to the glowing Valencian moon, and the practice became its own style of poetry called "La Luna de Valencia."
Though the old walls have long fallen, and no one is locked out after sunset, two massive gates to the city still stand, Torres Serrano to the North and Torres Quart to the west. You can climb to the top of Torres Serrano for a spectacular view of the city – and get an excellent leg workout while you're at it!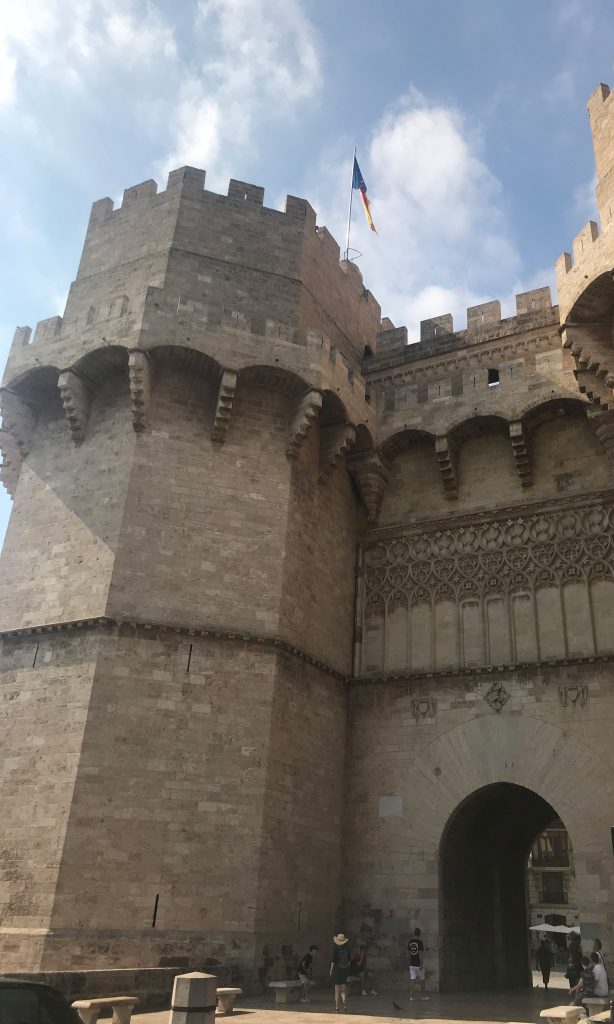 2. Lonja de la Seda – Silk Road Market
In the 15th century, Valencia was a critical player in the global silk market, and the Lonja de la Seda was the center of all major trade activity. Though the silk merchants left the building long ago, you can imagine the whir of activity as you walk through the enormous Contract Hall where deals were struck, and the various chambers where Valencian magistrates settled disputes and debts. Connecting these rooms together is The Courtyard of the Orange Trees, still growing Valencia's famous oranges century after century.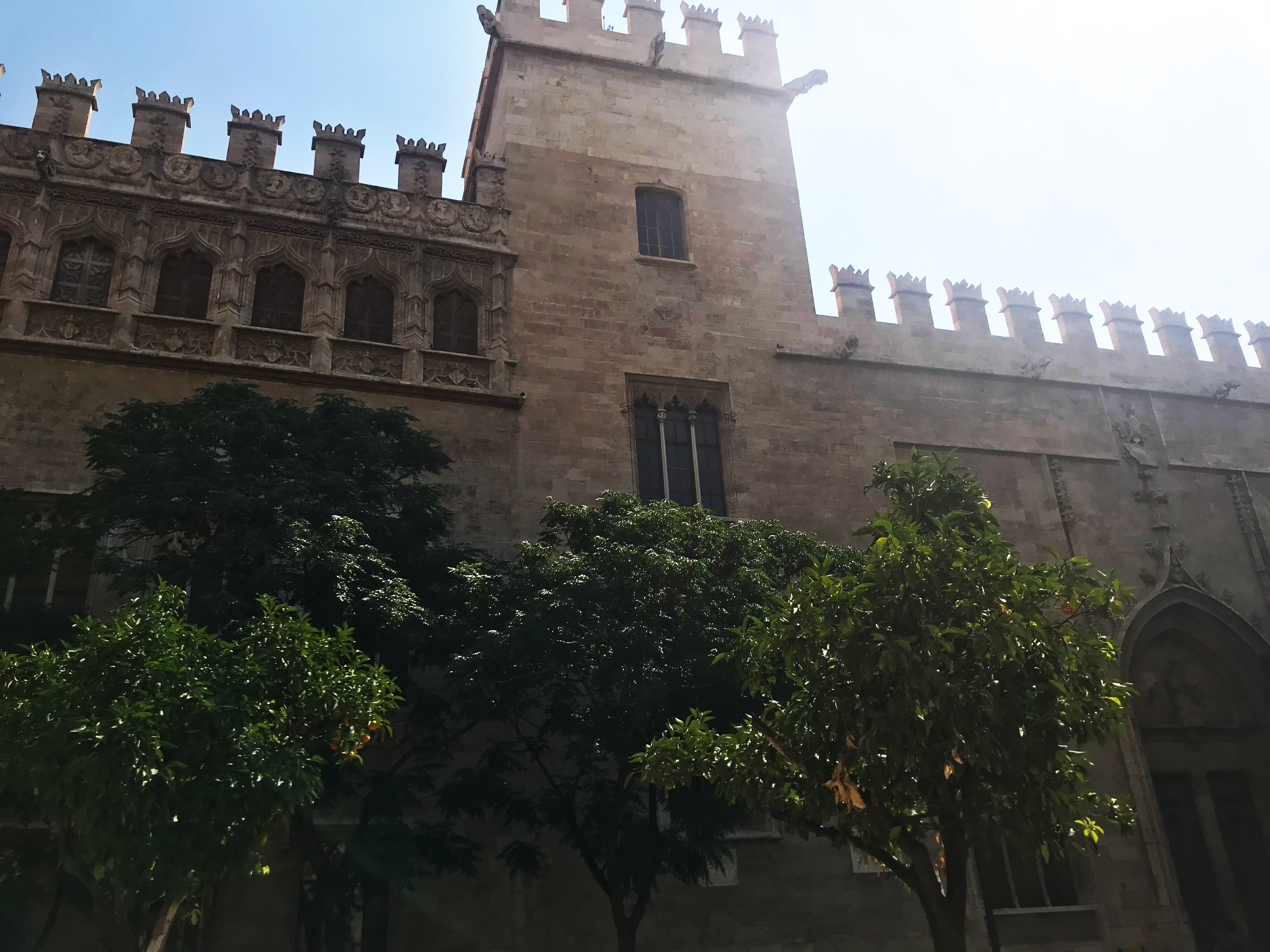 3. Horchata at Mercado de Colón 
After seeing the 15th century shopping center, you can jump ahead to modern commerce at Mercado Colón. Building in the style of Art Nouveau, architect Francisco Mora took great care to honor the works of Gaudí and other Catalonian artists. Look out for flora, fauna, and the famous trencadís in the details.
Glamorous architecture aside, this is the best place to try the city's signature horchata, made from the locally grown tiger nut. Family run business Horchatería Daniel has been crafting the drink since 1949 and served some legendary patrons: if Salvador Dalí was a customer, I'll be one too!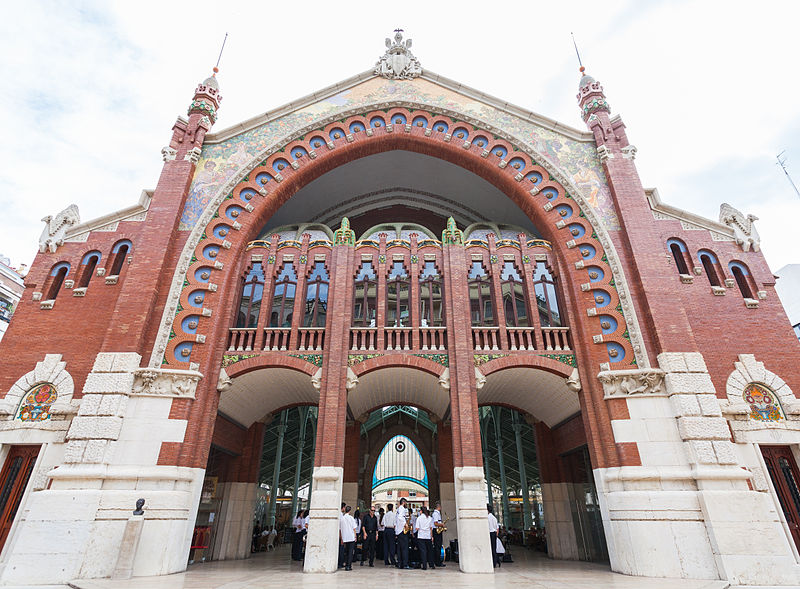 4. La Catedral de Valencia
You don't have to be of faith to appreciate the intricate beauty of Valencia's central cathedral. Commissioned by order of James the Conqueror (Remember the king with the bat?), the cathedral exemplifies some of the finest Spanish Gothic architecture, though its construction spanned centuries. The church also contains one of the chalices believed to be the Holy Grail!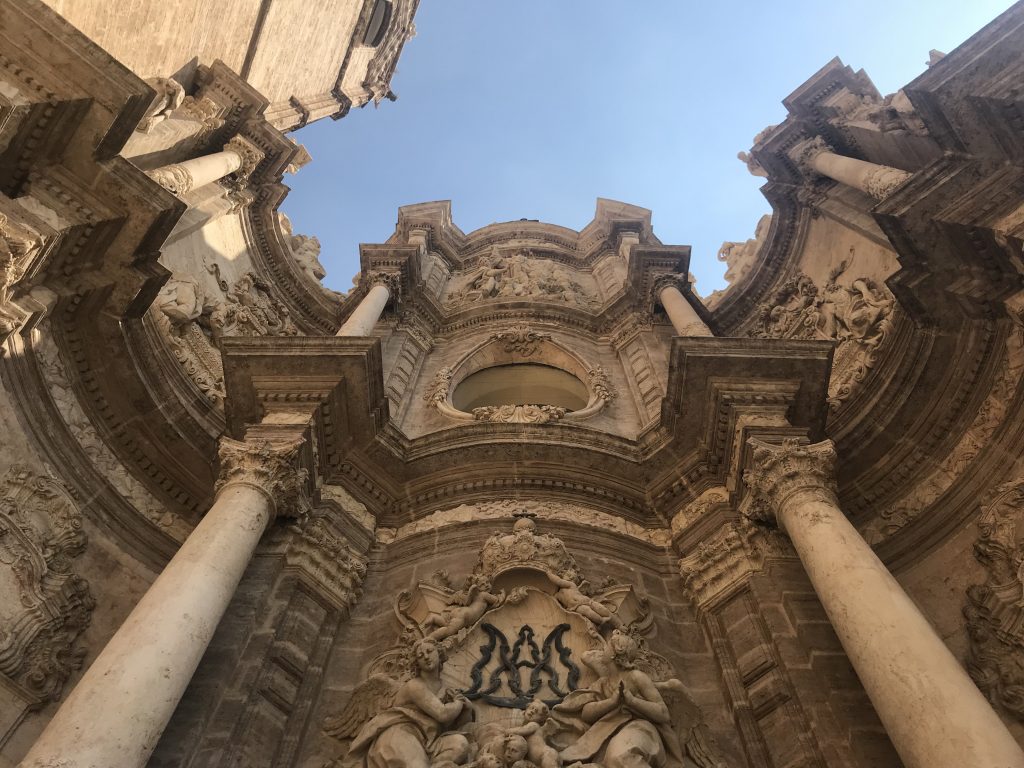 5. Jardín del Turia
The contemporary crown jewel of the city is the sprawling river walk that runs through Ciudad de las Artes y las Ciencias. Miles of green park space thread through the city, bike trails and open spaces mix with sculpture gardens and, notably, a jungle gym shaped like the sleeping Gulliver in Swift's classic novel Gulliver's Travels. A crystalline, man-made river leads winds between the opera house, the science center, and Valencia's L'Oceanogràfic, the largest aquarium in Europe. When you come to the end, all you'll want to do is turn around and do the whole walk again.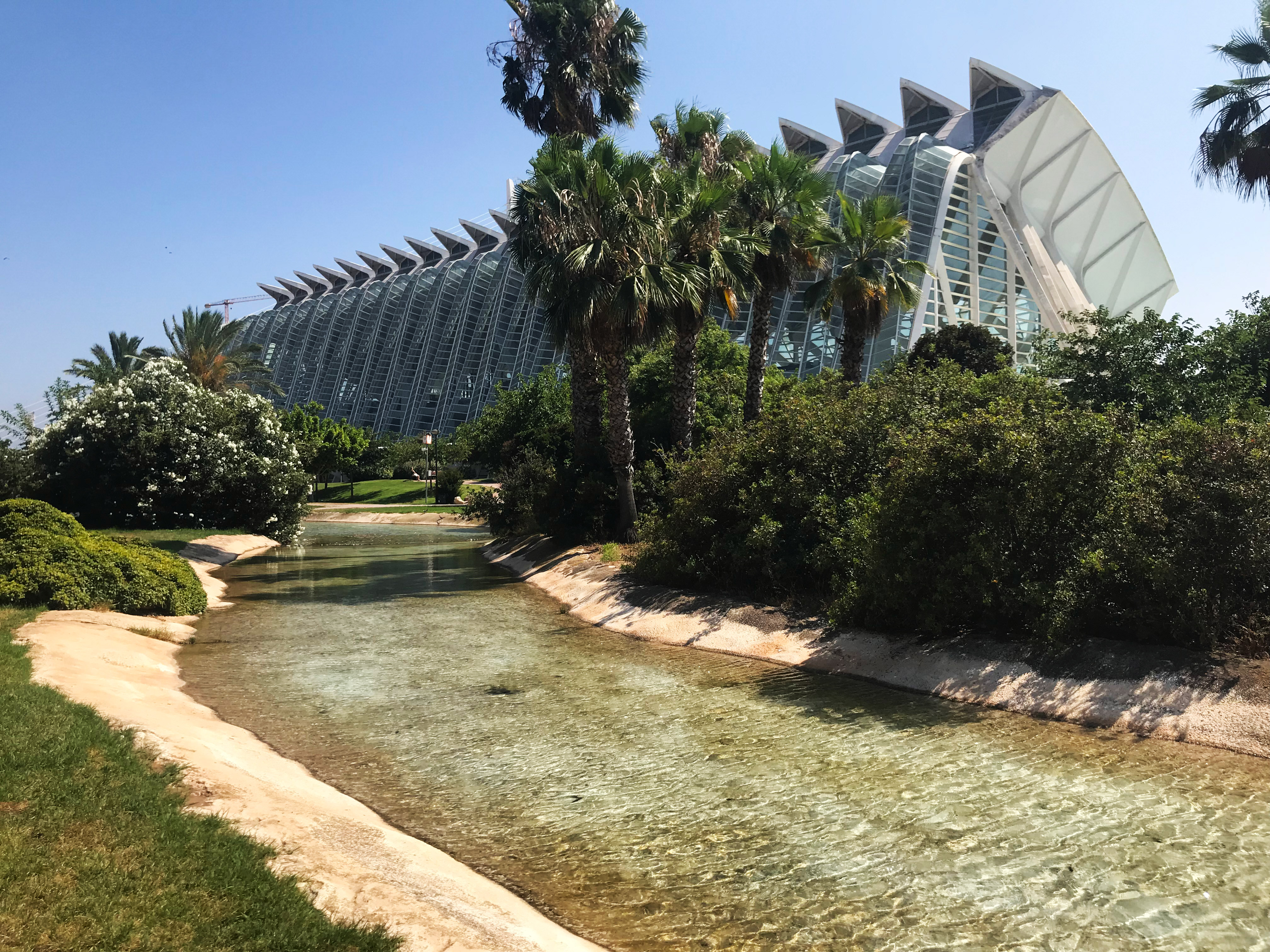 6. Paella
When you think of Spanish cuisine, odds are paella is a close second to tapas. Well, we have Valencia to thank for that! Paella actually refers to the type of pan used to cook the dish, but has become synonymous with the food itself. An original creation of the Valencian region, it's a delicately crafted combination of rice that, depending on your location in Spain, is cooked with seafood, meat, or vegetables. Traditional Valencian paella brings together chicken, rabbit, snails, beans, saffron and rosemary, but there are lots of varieties to choose from when dining in the city.
Just remember: paella is strictly a lunch food. Eating it at any other time is considered sacrilege!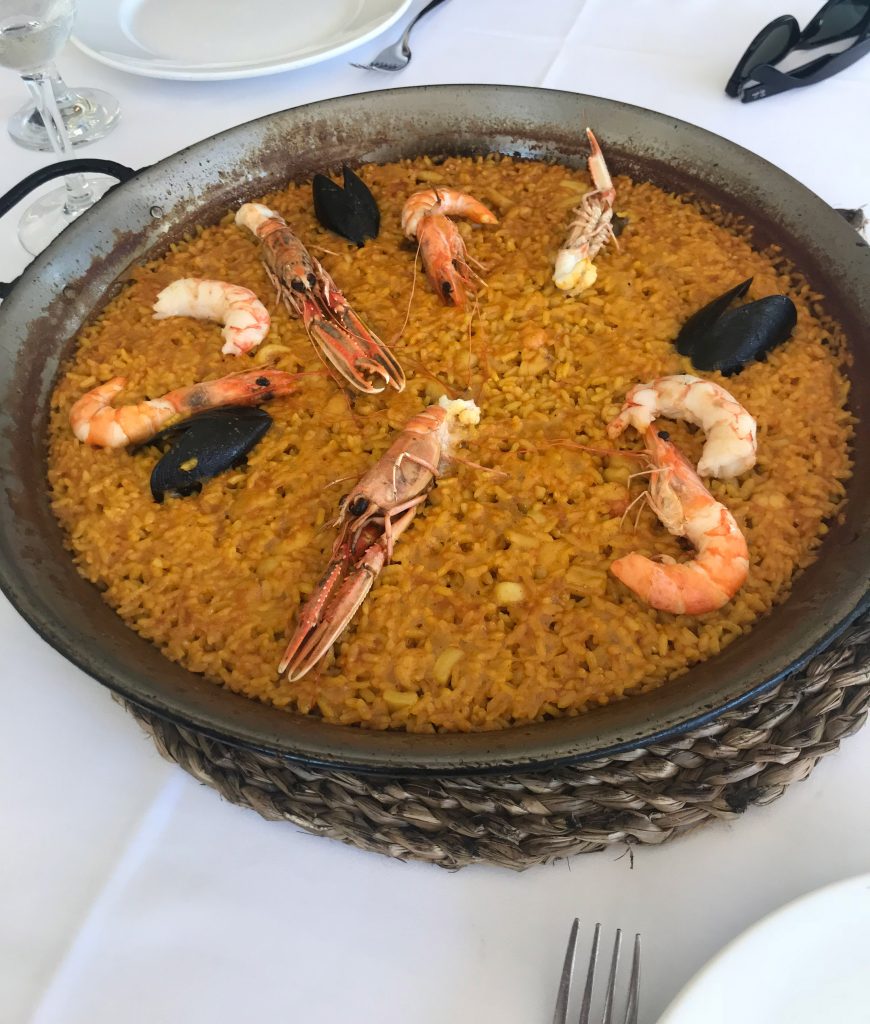 7. Pristine beaches
An increasing number of tourists are flocking to Valencia to enjoy the area's beautiful beaches, including Malvarossa and Port Saplaya, the city's "Little Venice." The secret isn't fully out yet, so you might be able to snag a spot with your beach blanket, sit back, and soak up the Mediterranean sun.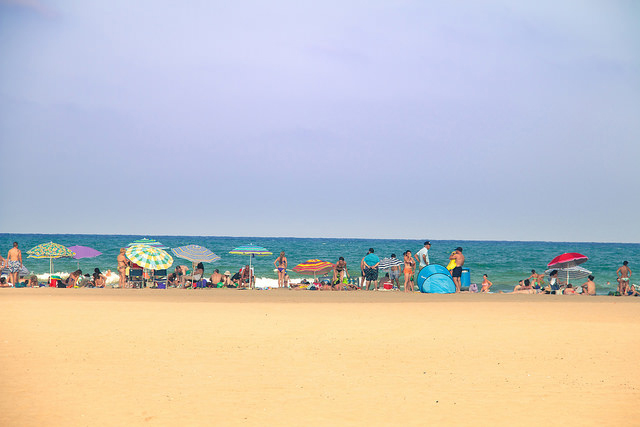 8. Hidden art gems
Valencia is filled with hidden art gems. Game of Thrones murals sit side by side with traditional 20th century frescos, which in turn adjoin a richly detailed building from the 15th century. All of the traditions and period styles weave in and out, street by street, and form an artistic mosaic that spans over a thousand years. Make sure to keep your eyes peeled for the "windows" of Plaza del Forn de Sant Nicolau!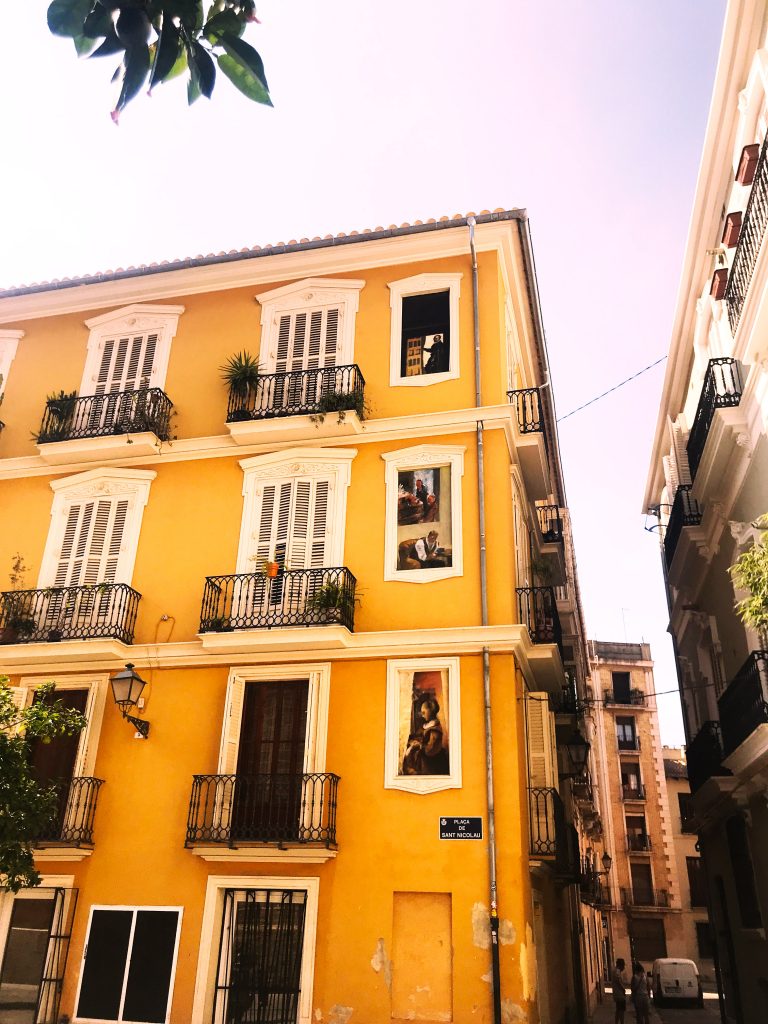 9. Roman Ruins at L'Almoina
If you're not in the know, it's easy to miss the Roman Ruins of Plaza Almoina: they're right underneath your feet! L'Almoina museum preserves the site of an archaeological dig that lasted from 1985 to 2005 and produced some monumental discoveries. Just when you were starting to think the 12th century was ancient history, you see the surviving cross section of a road that ran through the center of town in 100 BC. It's a quick visit but will leave a long-lasting impression.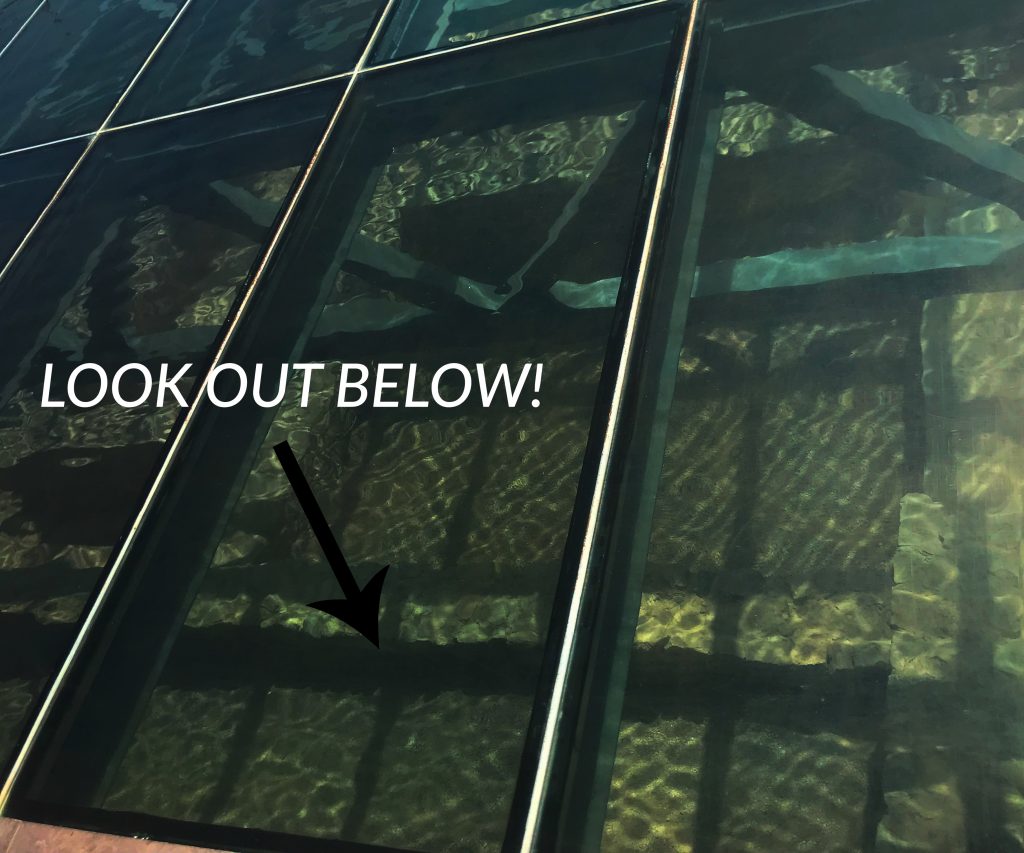 10. Las Fallas 
If you're lucky enough to head to Valencia on Spring Break, you may be able to witness Las Fallas (Les Falles in Valencian Spanish), a massive, citywide celebration held every March 15-19 in honor of Saint Joseph. Each neighborhood creates their own ninots, elaborate paper maiche figures, often satirical or comical in nature, that are mounted on large structures filled with firecrackers. These falles are paraded throughout the city during the festival days before being burned in a pyrotechnic extravaganza.