Make room, gingerbread men! This year, impress your holiday guests with an international indulgence. These global holiday desserts are not only delicious, but their traditions, origins and superstitions will make for great conversation starters.
Panettone is a traditional sweet bread studded with dried fruit. It serves as a popular gift during the holiday season, often consumed after a robust meal with a flute of sparkling wine, or – if you're in my family – for breakfast on Christmas morning.
Panettone finds its origins in Milan. Legend states that the fifteenth century nobleman Ughetto degli Atellana fell madly in love with Adalgisa, the daughter of an impoverished baker. As a means to impress Adalgisa and help out her father's business, Ughetto disguised himself as a baker and invented a new bread – true love triumphed and a new dessert was born! Nota bene: "Ughetto" is strikingly similar to the word ughett, the word for "raisin" in Milanese dialect.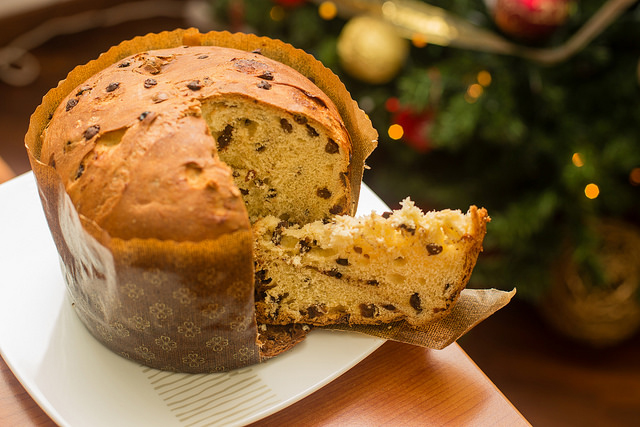 Buñuelos are a delicious fried crispy treat found all over Latin America. They are thought to have originated in Spain and subsequently dispersed around Latin America during colonization. From there, naturally, each country has adapted the recipe. For example, in Columbia, buñuelos are small, round, and made with cheese. In Cuba, they're twisted into a figure eight and drizzled with anise caramel. Mexican buñuelos are doused in cinnamon sugar. However, the consensus remains that munching on buñuelos during the holiday season harbors good fortune in the new year.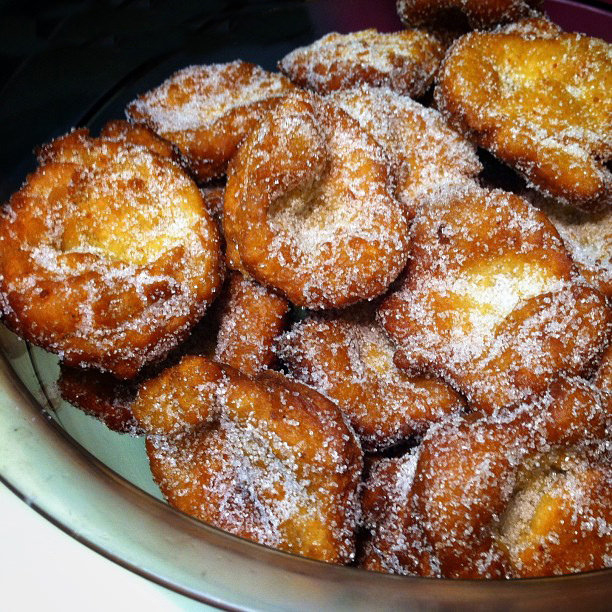 Also known as plum pudding or figgy pudding, Christmas pudding is a traditional holiday dessert hailing from the UK. Despite its creation as far back as the medieval times, Christmas pudding wasn't popularized until the Victorian Era (think A Christmas Carol). Trinkets hidden in the pudding predict fortunes of the new year: if a single man finds the Bachelor's Button, he will remain single in the new year – the same applies to a single woman finding the Spinster's Thimble. However, if you find a coin in your pudding, you will find prosperity in the new year!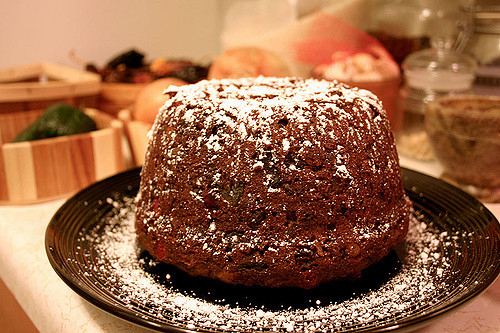 As with many traditional Hanukkah foods, sufganiyot are fried in oil to celebrate the miracle of oil. A cross between the North African sfenj and Western European jelly donuts, sufganiyot became widely popular throughout Israel in the twentieth century. In fact, in 2009, around 18 million sufganiyot were eaten around the holiday season – that's about 3 per person!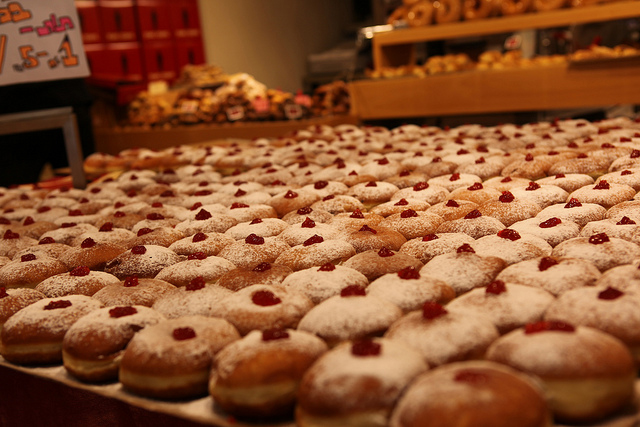 Bibingka are sweet rice cakes consumed widely during the Christmas season in the Philippines. Made with coconut milk, milled glutinous rice, butter, sugar, and eggs, this treat is traditionally cooked in terra cotta containers called "paso" using hot coals and is frequently served in a banana leaf. Vendors of bibingka line the street after "Night Mass" – a series of nine-day masses that occur in the wee hours of the night to honor the Virgin Mary from December 16-24.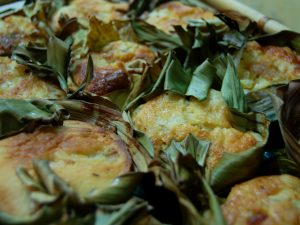 6. Bûche de Noël: France
Bûche de Noël is a roulade traditionally eaten during the holiday season in France. It traces its origins back to medieval times, when pagans would light a log in the hearth to commemorate the Winter Solstice. As wood-burning stoves gained popularity and traditional hearths became obsolete, the yule log evolved into an intricate and delicious dessert, often adorned with marzipan or meringue mushrooms.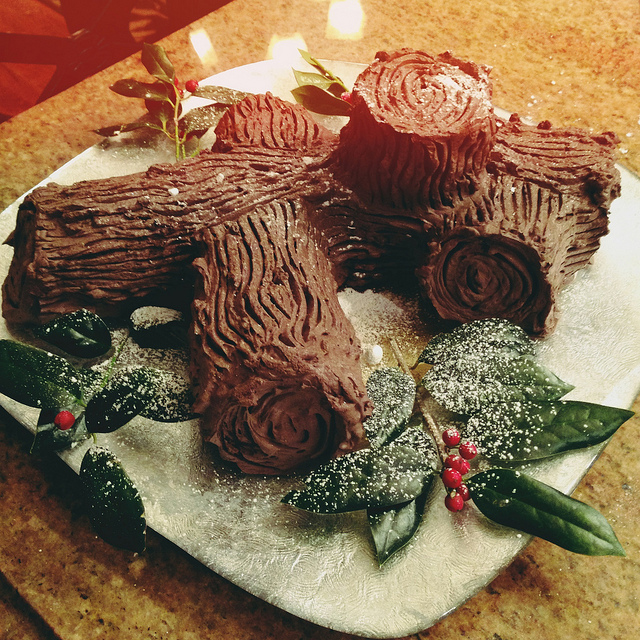 A list of festive treats wouldn't be complete without mention of German lebkuchen. These gingerbread-like cookies originated in Nuremberg in the Middle Ages and were made with honey, which was thought to have been a gift from the gods. Today, you can find all sorts of decorated lebkuchen in German Christmas markets – I particularly fancy the lebkuchenherzen, which are formed in the shape of a heart.