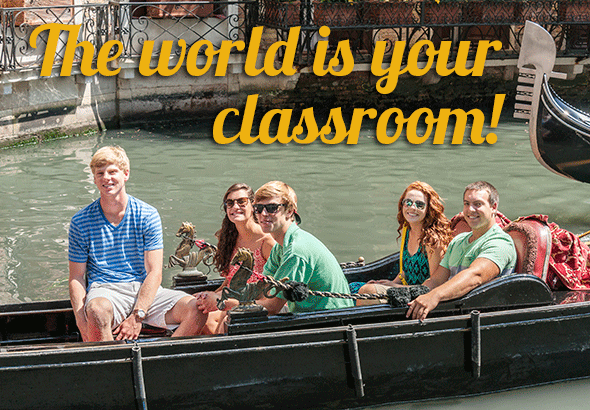 We know, from talking to teachers who travel with ACIS Educational Tours, that some of the greatest teaching moments happen outside the classroom. We firmly believe that travel has the potential to open up the eyes and the minds of students, to help them see the world in a different way and to spark their imagination about a host of subjects.
We also know the amount of thought that teachers put in to planning educational travel to ensure that it addresses the learning objectives of their students.
This is why ACIS has launched a series of Curriculum-Based Tours, which are crafted to ensure your students get the maximum educational benefit from their travel experience. Whether you teach languages, art, history, civics, science, technology or literature there is a trip that will bring the subject to life for your students.
From visiting battlefields, to recreating Impressionist masterpieces, to Shakespeare workshops—an ACIS tour gives students the opportunity to connect what they've learned in the classroom with the first-hand experiences and cultural connections that are woven into every trip. This promotes a much richer, more sophisticated and longer lasting understanding.
We surveyed former travelers from the past 10 years and their responses showed us that the experience of leaving the classroom and learning about a subject in context has a major impact. For example, 67% of ACIS travelers continued to study a foreign language in college. It really does seem that travel can ignite a long-lasting love for a subject.
It also seems to be the case that travel inspires a love of learning in general—81% of students who traveled in middle school or high school went on to pursue a college degree, compared to the national average of 68% in 2011. And over a third of ACIS travelers told us that their travel experience influenced their field of study.
We are really proud of our educational philosophy, and believe our themed tours are just another way we demonstrate our commitment to educational travel and experiential learning. Visit the themed tours page of our website to find out more about how travel can enhance the education of your students.