Over the past four weeks, we have operated thousands of passengers in and around European cities. I was lucky enough to travel to London, Paris, Florence, and Rome. I wondered what it would be like moving around Europe so shortly after the Brussels attacks. Would there be tension in the air? A more visible presence of police on the ground? Would our students feel comfortable and secure moving through airports and crowded spaces as they navigate these incredible places?
I traveled everywhere. I took public transportation with a metro here and a train there. I moved freely through the airports and saw no paranoia. I visited the tourist areas, went to the Louvre, queued up with our groups, dove in and out of museums, stood on the line at Notre Dame, and heard the bells that marked the Easter Sunday mass ring out across the city. I thought, "All is well, life goes on."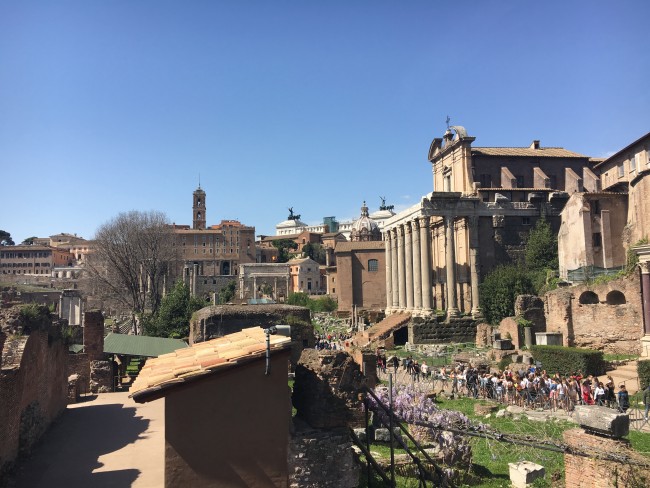 I stood in St. Peter's Square and bumped into group after group. I asked the students the same questions, "How are you doing? How are you feeling? Do you feel secure?" "Yes, yes, and yes! This is an awesome place. We are so happy that we came. We want to come back and we can't wait to get home to tell everyone about it," they all said. I walked through the Roman Forum from the Colosseum and strolled up the Campidoglio. It was a beautiful day; a day with tourists everywhere, curious and satiated by the sites that surrounded them.
I took the train to Florence, the Frecciarossa. As always, the journey was an hour and 25 minutes long and after a 15-minute walk from the station, I was standing by the Duomo. The crowds were everywhere, people were sightseeing, taking pictures, eating gelato, strolling between the piazzas, and enjoying the spring sunshine. When I returned to Rome, I headed back to the Piazza Navona where lots of our groups congregate in the evening. I took some shots of the groups, some silly selfies of course, and chatted with our group leaders, tour managers, and the students about travel and Italy.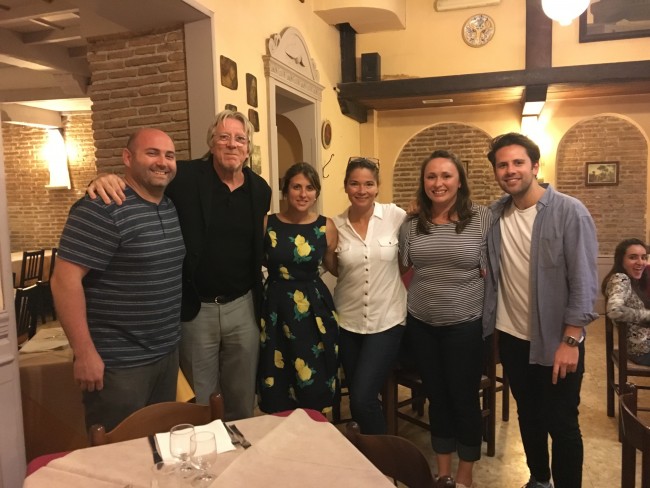 It felt good to be out there so soon after the attacks. It felt good to see life moving along. I grabbed a pizza at Baffetto, the best pizza place in Rome, and the next day I took a plane to London to see my mum.
Sitting back in Boston now, I look back upon those few weeks and realized how important it is to get out there, how important our teachers are and how significant their contributions are to a global education to which we all aspire. After all, you can't teach global if you don't think global and you don't act global. Every single one of those students that touched down overseas started a much bigger journey than they ever could have imagined.
Did you spend time in Europe this spring? Let us know what your experience was like in the comments section below!

FREE EBROCHURE
ACIS Catalog
Browse over 100 educational travel excursions all over the world. From
service learning to cultural connections, find a trip to meet your goals.