Each month we spotlight an ACIS traveler who reminds us that travel does indeed change lives. This month, Alex Lumley recalls traveling to France and Italy in July 2013.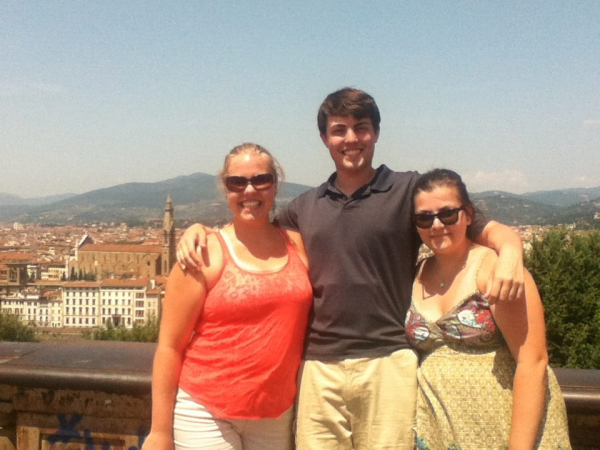 Hi Alex, thanks for chatting with us! We're excited to hear about your experience abroad. Was your ACIS tour your first time traveling overseas or had you gone before?
Alex: Yes, my ACIS trip was the first time I had ever been overseas. It was everything I hoped for and more. Truly the most life-changing experience I've ever had, and definitely my favorite memory of my life so far.
We LOVE hearing that it was life-changing for you! What was the highlight of your ACIS tour?
Alex: My favorite day of the trip was our second day in Cannes. We set aside time both in the early morning as well as the evening to go swimming as a group in the Mediterranean. It was also the day we explored Nice and trekked to the mountain village of Èze that overlooked the sea. The whole day was absolutely amazing, I remember every second of it. By far the best day of my life.
That sounds incredible. The Mediterranean is worth experiencing for sure! If you had to convince another student to travel on an ACIS tour, what would you say to them?
Alex: Go. Just go. Sign the paperwork, save up the money and don't look back. An ACIS trip changes you fundamentally as a person. It opens so many doors: you get to see new countries, experience foreign cultures, learn how well you're able to function with an ocean between you and your parents, and form lasting friendships with people you'd only passed by in the hallways of your school before.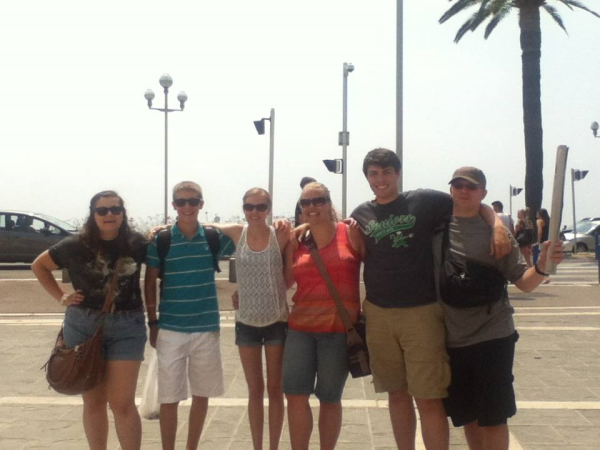 What is one piece of advice you'd give another student before their first trip?
Alex: Do your homework. Learn as much about the places you're going to be visiting as you can before your flight takes off. That way, once you're there, you'll know what you may want to see in the limited amount of time you'll have. Prior planning will also help you maximize the time you're given. If you come prepared, you'll be able to see everything you want to see and more.
Travel-based homework is my favorite kind! What is your best memory from your trip?
Alex: Definitely swimming in the Mediterranean with all of my friends, both new and old. Or maybe the last night of the trip in Rome, when we all went up to the roof of the hotel and took in the cityscape of Rome, enjoying one last night together. Or maybe the first day bicycle tour of Paris, that was incredible! This trip was just too amazing to choose only one favorite memory.
Can you think of something that you gained from traveling abroad?
Alex: I learned a lot about myself. Despite already having graduated high school, having been admitted to college, and driving alone for several years, being able to be in a foreign country for the first time without parents (as well as ever) showed me that I really had come a long way from the child I once was, and that I may be ready to leave the nest and operate on my own. In many ways, it was my first big step into adulthood and autonomy.
Travel can breed independence! Do you have any future travel dreams or goals (places to see, things to do, etc) – what are they?
Alex: My ACIS Trip in 2013 stirred up a desire to travel within me that I previously didn't know was there. I want to do it all- walk a few miles along the Great Wall of China, dive the Great Barrier Reef, experience the chilling winds of Antarctica, and see lions roar on African prairies. My biggest dream, outlandish as it may seem, is to one day travel to the moon. To see the world below me, so vast yet so small from high up… it's my ultimate dream.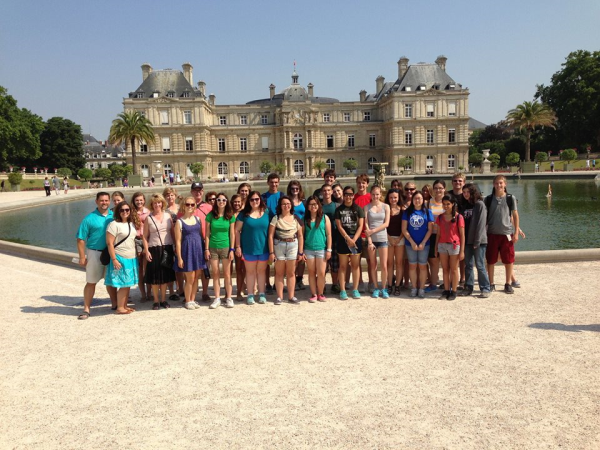 We don't have any trips to the moon, yet, but that is such a cool goal for your travels! Since you hadn't taken an educational tour before, what is something about the educational travel experience that you learned?
Alex: Despite what some may say, traveling educationally is one of the best ways to do it. While there's definitely something to be said for backpacking Europe alone or with a close group of friends, you get a much better appreciation of the cultures of the regions you're visiting when you have teachers and tour guides taking you along for the journey. I learned so much about France and Italy, mostly little cultural things, that one would never be able to pick up on without someone with knowledge of the culture showing them and allowing them to experience it for themselves firsthand.
Sometimes going on a trip hits financial snags. How did your class raise funds for your tour? Do you have advice on how other groups can fund raise effectively?
Alex: Although we didn't fund raise very much as a group, I was able to do a little bit of fundraising on my own. First of all, I did as much as work as possible at home for my parents in order to earn some extra money from them. I also asked for more hours at work. Lastly, there's nothing wrong with going to all the family members you know and ask for a little more cash. It'll help, especially if you're someone's favorite niece/nephew/grandson/granddaughter, etc. Doing these things will definitely help group members get a solid start on fundraising, in addition to whatever the group may do to earn extra funds as well.
Ah, the old "Favorite Aunt" approach. Thanks so much for chatting with us, Alex. Good luck with your Sophomore year at college!
If you have a similar story to share, tell us on Facebook and you could be the center of a future student spotlight story.