We're taking a deep dive with a Costa Rican Adventure School trip Spotlight on Nick. Nick recently returned from an ACIS Educational Tours Costa Rican Adventure. What did he think about his adventure abroad? Find out in this exclusive interview!
Tell us about yourself! Where do you go to school? What are your interests?
My name is Nick and I am a High School Freshman from Raleigh, North Carolina. This is my fourth year at my current school. I love to play soccer and Ultimate Frisbee. My favorite things to do are sleep in, tan on the beach and listen to music, and travel.
Had you ever traveled abroad before?
According to my mother, I have never been abroad, but I have traveled out of The United States. I have been to Mexico, The Dominican Republic, Costa Rica, Bahamas, and Bermuda (Mexico, D.R. and Costa Rica twice).
What made you want to sign up for the trip to Costa Rica?
I wanted to go to Costa Rica again because I knew it would be good for me to get out of my comfort zone. It is the first time I've ever been away from my family, but I felt safe because I was going with school. Another reason I wanted to go is because I am a very picky eater, and I was hoping I would try some new foods if I went (and I did!).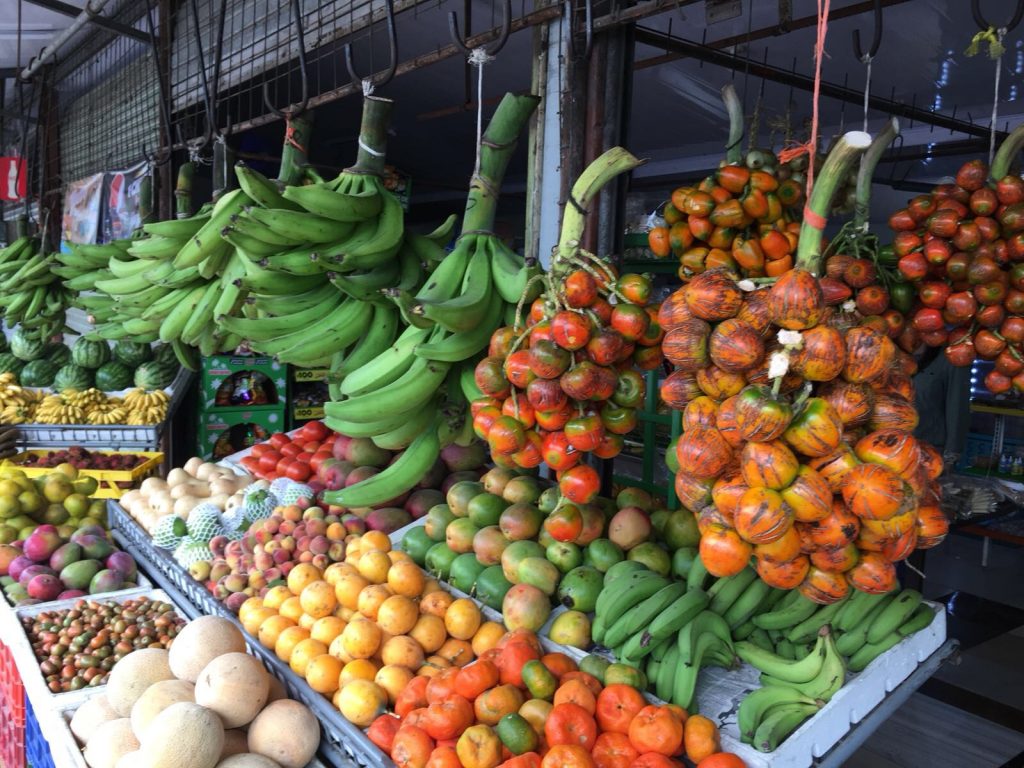 Did you have any expectations for the trip?
I expected to see lots of animals. We got lucky and saw a lot of howler monkeys, butterflies, and snakes. We only saw one toucan and two dart frogs. The creepiest thing we saw on our trip was a horn beetle. It was 4-5 inches long. Some people thought it was cool, but it was a little gross.
What were the highlights of the trip?
Two things were the best. The first amazing thing was Zip Lining. We did a tree-to-tree course up a mountain and then had two 800 meter long rides down the mountain. The second thing that we did on our trip was visit an orphanage. It was really a school as well as an orphanage. Before we visited we decided to buy some food and clothes from a store with our Colones. Once we got there we played with the kids and they loved taking our hats. We pretended to be zombies and they "shot us down." Seeing the smiles on their faces made me really happy, and it was hard to leave them. I know we made their day.
Did you face any challenges?
The two biggest challenges I faced were finding food I liked, but every place at least had rice, so I was fine. The other challenge I had was convincing myself that Zip Lining would be fun. I am not a big fan of heights, and I have a lot of Anxiety, so it was hard for me to commit. After the 1st ride I wanted to do it again and again.
Did the trip change your perspective on the world?
Yes, my trip did change my perspective on the world and a little bit on America. The reason I say it changed my perspective on America is because in Costa Rica everyone is family, and the people all care about nature and the people want the best for there land. The people in Costa Rica truly care about the environment and unfortunately many countries don't care about the environment or at least not enough like America.
Any fun stories to share? 
Well, one night our teacher came to check on me and my roommates and a bat flew into our bathroom. Two girls were hanging out in our room at the time. When the bat flew in we started yelling, and our teacher went to the front desk. A few minutes later Kaden came in and walked into the bathroom and said "What bat?" Long story short it ended up being a big brown butterfly.
What advice would you give to someone about to travel abroad?
If I could give someone advice about traveling abroad it would be to be patient and be prepared for things to not always go the way you want them too. Another piece of advice I would give to someone is that if they are on the edge about traveling abroad they should definitely do it because it may be a once in a lifetime opportunity.
Lastly, a note from mom, whose comments were so sweet and insightful we had to include them!
The trip to Costa Rica had a large impact on Nick.  He had tremendous growth with regards to responsibility, self and global awareness, and increased confidence.  Nick had a lot of anxiety about trying new things – ziplining in the rain forest will conquer those fears! ACIS provided a safe environment for Nick to explore and experience new things, including a trip to an orphanage.
I would absolutely recommend ACIS! So much that Nick's older brother will be traveling to Italy in 2019 with ACIS.