Back to Blog Home
A World of Possibilities: How Educational Travel Impacts Student Futures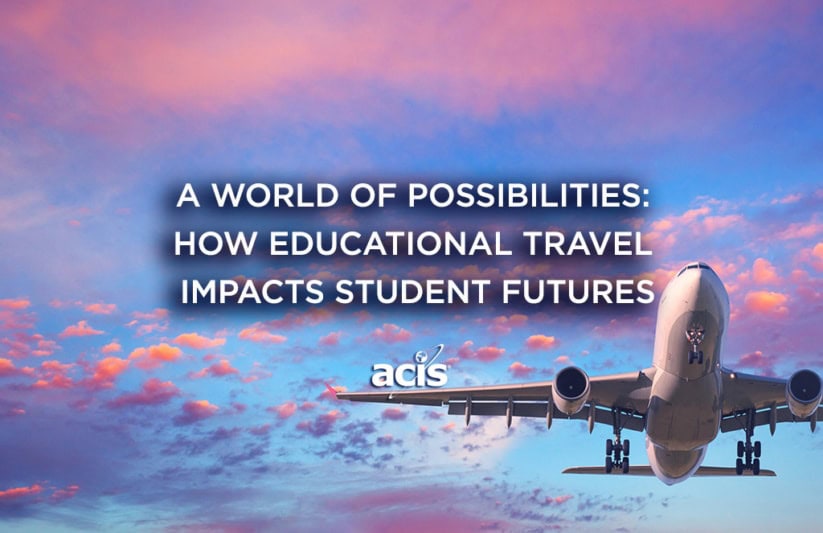 What students get out of an educational tour can be immediately apparent – the pictures of ancient ruins, the newly absorbed factoids, the delicately-crafted souvenirs from local artisans – but most often the best rewards are still to come. Confidence, language ability, college and career inspiration: these may not be what come out of the suitcase at home; however, they are the foundation of educational travel and what ACIS seeks to encourage in every student.
Imagine what could be.
When the time comes for college applications, an educational tour experience helps students not only stand out, but offers them an opportunity to showcase expanded worldviews and the importance of cultural exchange. Upon acceptance, college courses, while challenging, may have added richness after the experience of being abroad, and can inspire college level study in a foreign country. Later on, a job opportunity may appear with language requirements that, thanks to all the above, will be a breeze.
That's a hypothetical series of events, but the statistics are very real. Out of 930 former ACIS travelers:
67% continued to speak a foreign language in college
58% believe their travel experience better prepared them for college life
37% said their trip impacted their chosen field of study in college
94% reported an increased sense of independence as a result of their trip
We've compiled stories and even more statistics from previous ACIS travelers and national surveys, in this ebook available for free download. Take a look and see for yourself, in the students' own words, the long lasting impacts that come from an educational tour.
Click Below to Download the Free Ebook