Back to Blog Home
6 Places Around the World to Celebrate Shakespeare's 450th Birthday
Happy Birthday to Mr. William Shakespeare, Bard of Avon! While his actual date of birth is not known (only his baptism was recorded on April 26, 1564), it has been traditional to celebrate his birthday on April 23rd, St. George's Day.
Shakespeare has had such an impact on our world. Needless to say he's had a major influence on theater and poetry, but to this day he has a huge effect on the way we speak. He invented many words and phrases that are now commonplace in the English language. Words such as eyeball, champion, bloodstained,excitement and fashionable were coined by him. As were the phrases a foregone conclusion, foul play, love is blind and wild goose chase. It's estimated that around 1,700 words appear for the first time in his plays. Without him, our language would be far less rich and much less colorful.
Today being Shakespeare's 450th birthday, we thought we'd celebrate this great writer by sharing a list of six places that Shakespeare fans will love to visit. Shakespeare is such an inspirational figure; we think these places are also inspirational in their own unique ways.
1. Stratford-upon-Avon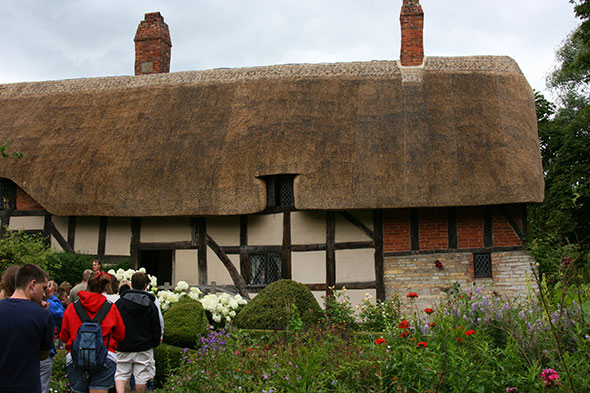 Stratford-upon Avon has to be top of the list of destinations for lovers of Shakespeare. This Warwickshire market town is the place where Shakespeare was born, died and met his wife, Anne Hathaway. Visitors to Stratford can see some beautifully preserved houses relating to his life, including the house he was born in and Anne Hathaway's cottage. It is also home to the renowned Royal Shakespeare Company and no visit to Stratford would be complete without viewing a RSC production at either the Royal Shakespeare Theatre, or The Swan.
See Stratford-upon-Avon on ACIS' Literary Roads tour.
2. London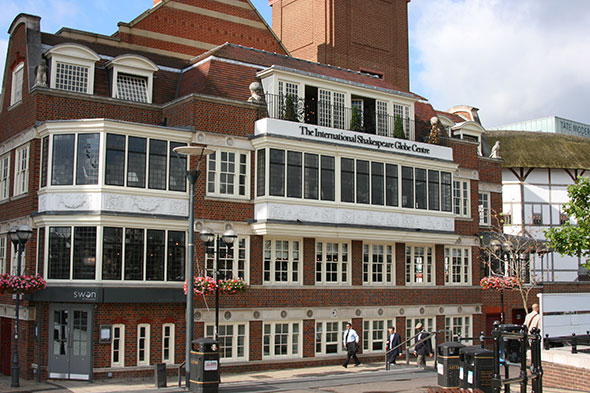 If Stratford-upon-Avon is synonymous with Shakespeare, London comes a close second. During much of his life Shakespeare divided his time between Stratford and London, where he rose to prominence as an actor, playwright and part owner of an acting troupe, the Lord Chamberlain's Men (later the King's Men). The Southwark area in particular has great significance – it's where the original Globe Theatre stood, and is now home to Shakespeare's Globe, a faithful reconstruction of the Elizabethan playhouse which stages productions of Shakespeare's plays every summer.
ACIS' Showtime tour includes a visit to Shakespeare's Globe and a Shakespeare workshop, making it a must for all bardolators.
3. Verona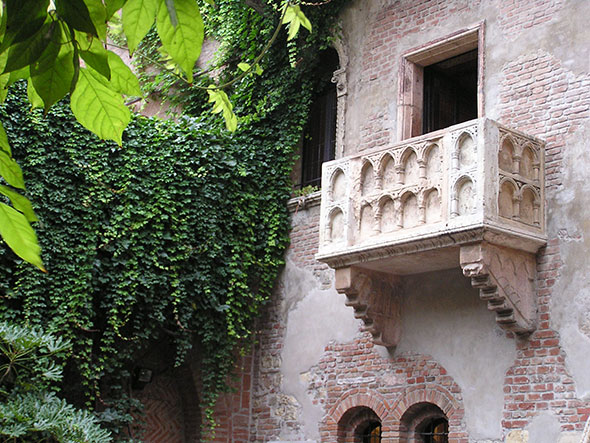 Verona is the setting of two of Shakespeare's plays—The Two Gentleman of Verona and arguably his best loved play, Romeo and Juliet. It is mainly for the latter that Verona is such a place of pilgrimage for Shakespeare fans, a tale of 'Two households, both alike in dignity, In fair Verona, where we lay our scene…'. The story of the two star-cross'd lovers contains perhaps the most well known scene in the whole history of theatre—the famous balcony scene. People go to Verona to see what is thought to be Juliet's balcony, and many lovelorn visitors leave letters for the tragic heroine in the hope that they can attain the happy ending that Shakespeare denied poor Juliet in the play.
See Verona on our new Pathfinder tour, Dolomite Adventures.
4. Windsor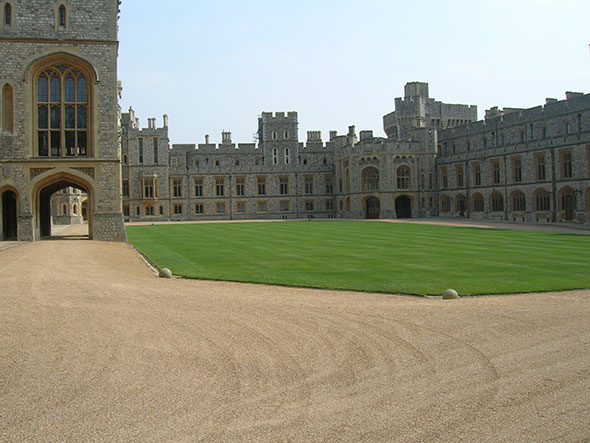 Windsor's connection with Shakespeare is through his play, The Merry Wives of Windsor, a farcical comedy of Elizabethan era middle class life. Windsor is a beautiful, historical town, around 30 miles west of London, and is famous for its castle, which has been a royal residence since the 11th century. Shakespeare's royal patron Elizabeth I spent a lot of time at Windsor Castle, and considered it a place of refuge in times of crisis. Windsor is rich in tradition and history – it's the only place outside of London where you can see the Changing of the Guard Ceremony.
Visit Windsor Castle by boat on our dynamic Thames by Boat, Bike and Backpack Pathfinder tour.
5. Venice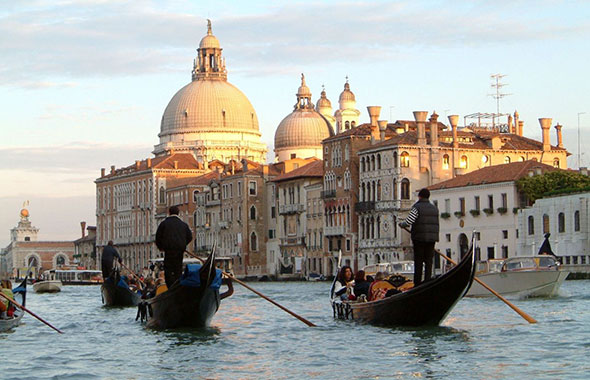 Venice is the setting for two of Shakespeare's plays—The Merchant of Venice, and Othello. The Merchant of Venice paints a vivid picture of late 16th century Venetian life, focusing on the activities and politics of merchants and traders around the Rialto, which is still to this day the commercial and financial center of Venice. Visit this wonderful city and you'll no doubt feel the atmosphere of excitement and drama that is very much part of Shakespeare's Venice based works.
Many ACIS tours, including Panorama Italiano and Bell'Italia give you time in this amazing city.
6. Rome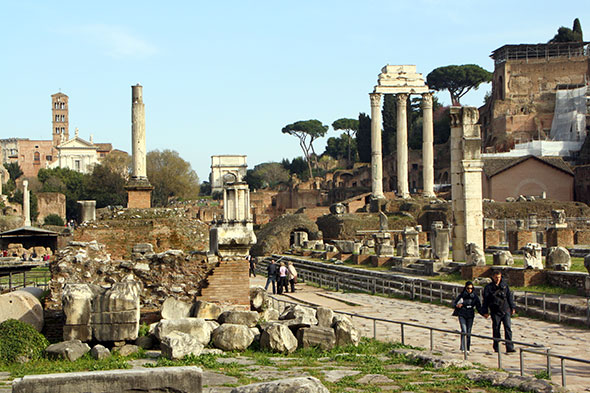 The Roman Empire was a source of inspiration to Shakespeare (three of his plays are set in Rome, and a fourth—Antony and Cleopatra—features historical figures related to the Empire). A visit to Rome will show you the scale and grandeur of The Eternal City, and is the perfect place to learn about the phenomenal power that the Romans once wielded and the political intrigue that took place at the very heart of the Roman Empire. It is this political drama that Shakespeare brought to life in such plays as Julius Caesar.
Explore Roman Italy with ACIS.
For more literature inspired travel, download our 5 Trips for English Teachers:
---
[button style="btn-success btn-lg" icon="glyphicon glyphicon-chevron-right" align="left" type="link" target="true" title="5 TRIPS FOR ENGLISH TEACHERS" link="http://pages.acis.com/5-trips-for-english-teachers.html"]