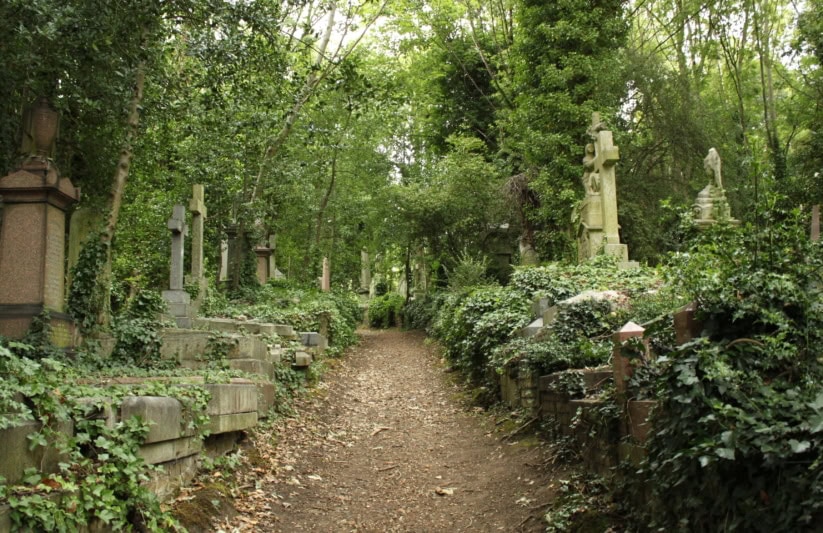 It's finally spooky season, and where better to explore haunted attractions than the British Isles? With thousands of years of history covering Celts, Romans, Vikings, feudal wars, and witch hunts, you're sure to find plenty of Halloween-themed activities. Here's a list of five of the coolest (and most frightening) places to check out on your trip to Great Britain and Ireland.
Have you always hoped you'd cross paths with lots of famous local celebrities when traveling? Well, this is (almost) exactly like that! Highgate cemetery is one of the United Kingdom's most star-studded resting places. Strolling around or taking a guided tour you can find the headstones of Karl Marx, much of the family of Charles Dickens, as well as many war heroes, artists, diplomats, politicians, actors, musicians, writers, and more.
Though laid to rest, some interned here seem restless, such as Thomas Hopley, a schoolmaster in the 1800s that was found guilty of beating a student to death, or John Atcheler, the former horse slaughterer to Her Majesty Queen Victoria. When there, also be on the lookout for the Highgate Vampire, the ghost of a murderous old woman, and levitating nuns.
Walking tours can be beautiful but tiring. After finishing up your guided tour of Dublin, why not stop in at The Brazen Head to rest your feet and hear some ghost stories? Founded in 1198, The Brazen Head is Dublin's oldest pub.
With a history that long, there's plenty of eerie specters to learn about. One such ghost is something of a national hero in Ireland, Robert Emmet. It is said that in The Brazen Head, he planned the Rising of 1798, a revolt against the British that killed around 30,000 Irish people, including Emmet himself. Today you can still share a drink with Robert Emmet: his headless ghost haunts the pub, waiting for his executioner to return for a drink so he can get his revenge.
It's nighttime and the museums have closed, but you're still looking for a way to explore London's history? Look no further than the Jack the Ripper Walking Tour. This tour takes you all across London's East End to the exact streets where The Ripper and his victims walked themselves. Along the way see several key locations, such as the sight of his first victim's murder, and the pub many believe Jack the Ripper frequented. Not only do you get to experience the creepy ambiance of that era, but you get to try and solve the mystery of who The Ripper was yourself! View original police documents and crime scene photos as you and your friends develop your very own theory.
Malahide Castle's history is almost as old as Ireland itself. The English conquest of the island began in 1171, the lands granted to the Talbot family in 1174, and the castle built in 1185. The Talbots would keep this castle in their family for almost 800 years. The walking tour of the castle and grounds reveals the beautiful architecture and landscaping, as well as over 800 years of conflict between the Irish and the English.
While on tour, it's best to keep your eyes peeled. You just might see Lord Galtrim, the ghost of an English nobleman, or visitor's favorite Puck, the mischievous court jester. Having seen centuries of battles and odd tragedies, Malahide Castle has plenty of tales to keep visitors enthralled.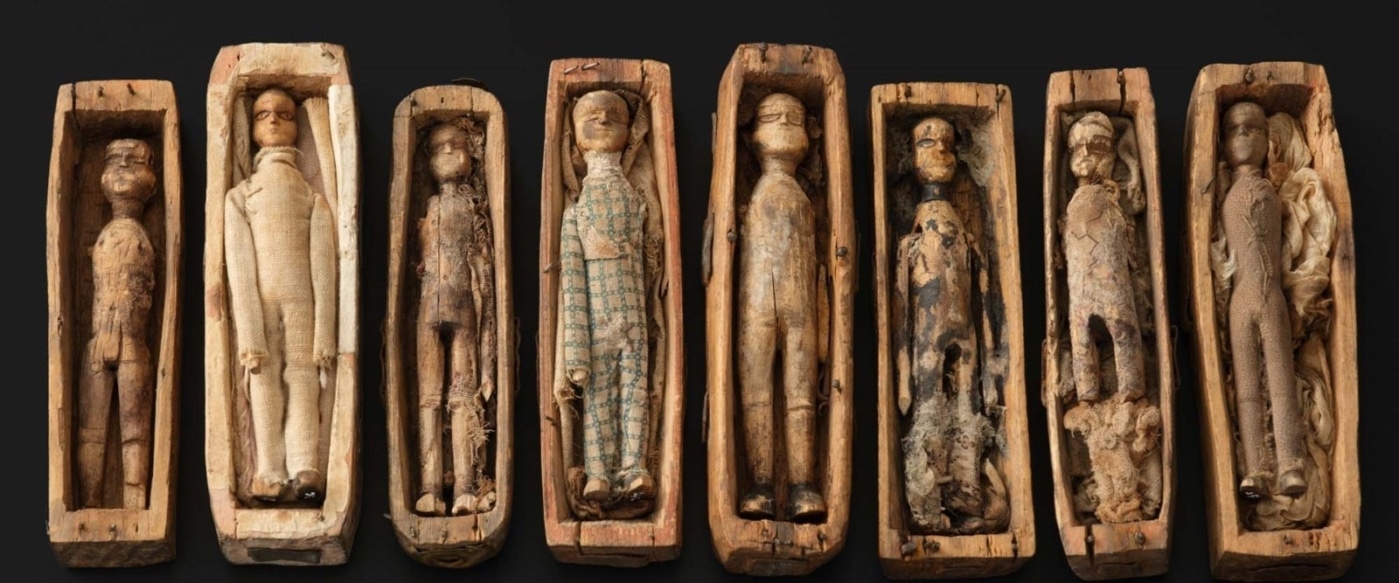 The Scottish National Gallery is one of Edinburgh's biggest attractions, and what better time to see one of their creepiest exhibitions than this Halloween?
In the 1830s, a group of boys discovered 17 miniature coffins in a park in central Edinburgh. Each coffin a mere 10 centimeters long, held a wooden doll wearing clothes. Eight of these coffins are currently on display at the museum.
Ever since the coffins' discovery, theories about their origin have ranged widely. Contemporary newspapers blamed devil worshippers and witchcraft as well as ancient customs. Other theories include honorific burial, German sailors' good luck charms, and a symbolic burial for the victims of Edinburgh's infamous serial killer duo Burke & Hare. The fabric on the dolls has been dated to 1830, so they weren't buried too long before discovery. Yet, the reason they were created and buried is still a mystery.
There are of course many spectacular sights to take in across the British Isles, from plays and musicals in London's West End to the Cliffs of Moher in Ireland. If you're looking to see some more seasonal and spine-tingling sights, I hope this list leads to some wonderful and engaging experiences on your trip to Great Britain and Ireland.