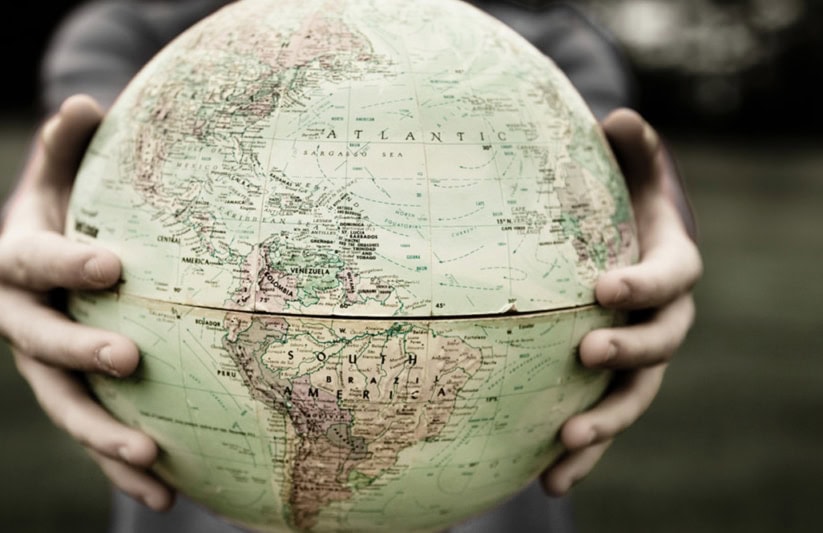 Become a citizen of the world from wherever you live by tuning into podcasts that will take you around the globe, back in time and across cultures.
In addition to the links provided below, you can listen and subscribe to these podcasts on music streaming apps like Spotify and Apple Music. Happy listening!
Hosted by journalists of color, Code Switch centers around conversations about race and identity that maybe you haven't considered before. Challenge your perspective and enrich your understanding of these nuanced topics with this weekly NPR podcast.
Episodes include: The All-Women Mariachi Band That's Lifting Our Spirits, When Fear of the Coronavirus Turns into Racism and Xenophobia, and Is the Door to Iran Closed Forever?
Another NPR podcast, the Rough Translation podcast asks the question, how are the same topics talked about differently around the world? Dive into stories about individuals from many different countries and discover just how much we do (or don't) have in common.
Episodes include: Liberaté, Égalité, and French Fries, Mom in Translation, and The Original Sin of Li Jiabao
For a global news roundup, subscribe to The World: Latest Stories podcast, which produces several well-researched, bite-sized episodes a day with content ranging from breaking news to human interest stories.
Episodes include: Iran struggles to deal with the coronavirus, Engaging hate, and Fragments of the Dead Sea Scrolls determined to be forgeries
What's the point of traveling if you aren't thoughtful about it? Equipped with an enviable travel history and a delightful Australian accent, host Amanda Kendell discusses encounters with locals, using foreign languages abroad, ways to be a better tourist and much more.
Episodes include: Life Lessons from Travel, Australian Tourism after Bushfires, and Class and Privilege When We Travel
Passed down for centuries, these fascinating stories offer a different view into world cultures. Follow along with host Jason Weiser as he highlights a different legend each week and explains how they continue to shape communities' cultures and values to this day.
Episodes include: Tunisian Folklore: Fortune, Norwegian Folklore: Adventure!, and Indian Folklore: Love and Marriage
Looking for more resources? Check out our gallery of lesson plans for teachers!