Leandra Beabout taught high school English before transitioning to a brief career in newspaper journalism. She now splits her time between teaching English as a new language in the virtual classroom and writing. She attended middle school in Slovakia, taught English in Uganda, and most recently returned from a trip to Croatia. She travels and writes as often as possible.
This year marks my first as an "international" teacher: Every day, I commute to China from my home office. With headphones on and webcams blinking green, my students wave hello from their apartments in Beijing, Shanghai, Xiamen, and beyond. And lately, several have leaned in close to tell me about their biggest, brightest holiday, Chinese New Year.
I've listened to six-year-olds chatter about fireworks, and middle school students reminisce about their grandmas' dumplings. This peek into the lives of students across the world has opened my eyes to a new cultural tradition. Here are 4 things that I've learned that may enrich your own understanding of the holiday.
1. 2019 is the 'Year of the Pig.'
In China, each year is symbolized by a zodiac animal. There are 12 in all. This year, we're waving goodbye to the Year of the Dog and welcoming the Year of the Pig (watch out for the Rat in 2020!). According to Chinese culture, pigs symbolize wealth and good fortune, making this an excellent year to be born. Jolly pig illustrations and decorations abound. And my students love the chance to snort (and giggle at themselves) in celebration.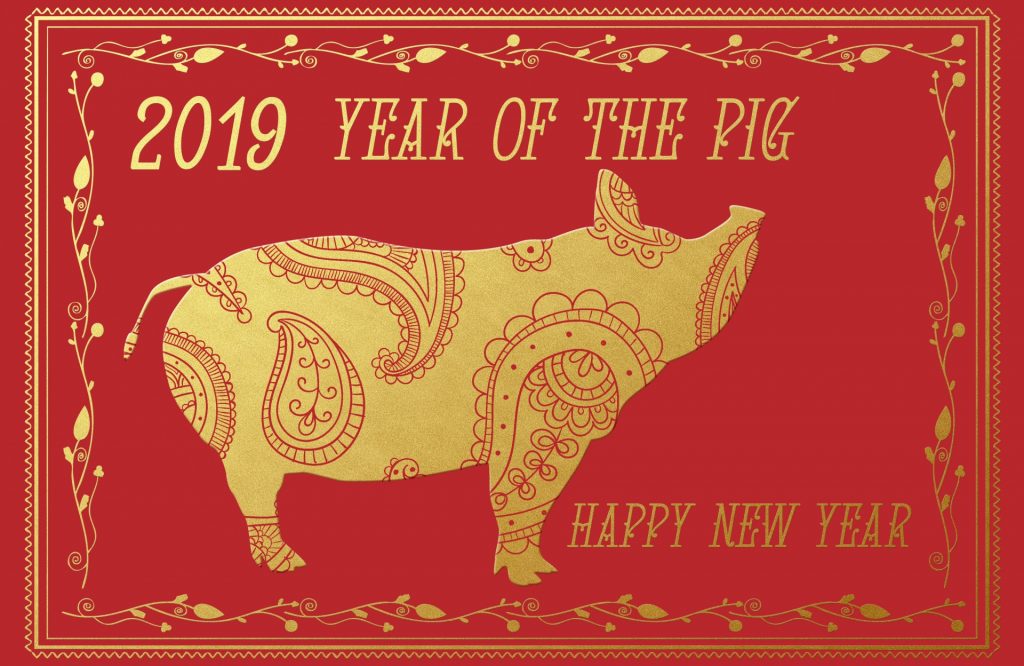 2. Children love Hong Bao (红包)
These decorated red envelopes are akin to paper-wrapped gifts on Christmas morning. For Chinese New Year, children (and young adults) receive cheery red packets of spending money. Red is a significant color in Chinese culture. It can represent energy or happiness but always implies good luck. When parents, grandparents, or employers give out red envelopes, they are bestowing a holiday blessing.
A quick internet search reveals a stunning variety of hong bao. You can find hong bao embossed with the year. You can also find them illustrated with Hello Kitty or Disney's Mickey and Minnie. Like festooned packages in December, hong bao also serve as decorations, even when they're not full of crisp paper currency. During Chinese New Year, shopkeepers hang hong bao fans and intricately folded lanterns.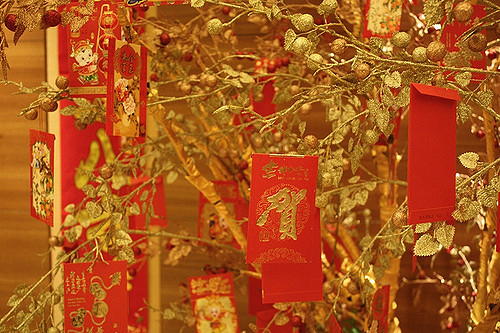 3. Celebrations last for weeks.
Chinese New Year doesn't stand alone. It's part of the collective Spring Festival (sometimes referred to as Lunar New Year). At first glance, this seems like a misnomer in the frozen dead of winter. But the festival acts as an invitation, a way to greet the new year and looming springtime with open arms.
Like Christmas or Hanukkah, Chinese New Year encompasses a holiday season rather than one specific day. The public holiday lasts for seven fireworks-filled days. Parades, feasts, and parties are held across the country. Red lanterns light the streets. Schools empty for a country-wide break. Official festivities kick off on New Year's Eve, February 4. Festivities last about two weeks, ending with the Lantern Festival on February 19.
4. It's a family affair.
When I ask students about plans for Chinese New Year, almost everyone mentions family. Family feasts. Cooking sticky rice cakes with grandma. Family gatherings in the park to watch fireworks.
Like December schedules in the West, the Spring Festival is a bustling time for travelers. Many make their yearly trek to visit parents or grandparents in their old hometowns. Through my students, I have learned the significance of family in Chinese culture. Family, including the responsibility of parents to child and vice versa, is a guiding light. The emphasis on family ties shines during Spring Festival — and it's beautiful to hear students of all ages proudly describe the day they will enjoy with their parents for Chinese New Year.
Looking for more opportunities to bring intercultural exchange to the classroom?
Download our Global Citizenship Workshop!