Happy Saint Patrick's Day! Today honors Saint Patrick, the patron saint of Ireland, best known for legendarily driving all of the snakes out of Ireland hundreds of years ago. Surprisingly, today's traditions of shamrocks, parades and leprechauns are entirely different than the original celebrations for Saint Patrick. In fact, it's believed that the raucous celebrations now associated Saint Patrick's Day originally gained popularity in the United States, not Ireland, during the early 1900's when Irish populations began immigrating. Wherever the celebrations began, it's clear that Saint Patrick's Day has become a global phenomenon, with celebrations spanning from Japan to Chicago – and often the biggest events taking place in Dublin. Without question, Ireland is synonymous with Saint Patrick's Day.
If paper shamrock decorations and green food is all that comes to mind when you think of Ireland, you're not giving enough credit to the Emerald Isle. Ireland offers an incredibly welcoming culture, rich history, and impressive economy – undoubtedly making it worthy of your travel bucket list. From it's breathtaking cliffs and impressively friendly cities, here are our favorite features that are distinctly Ireland:
1) Blarney Castle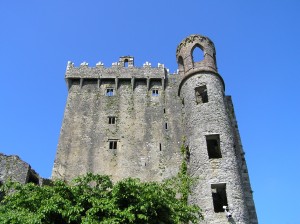 2) St. Patrick's Cathedral in Dublin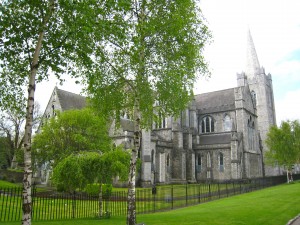 3) Cliffs of Moher in Galway
4) Dromola Castle Hotel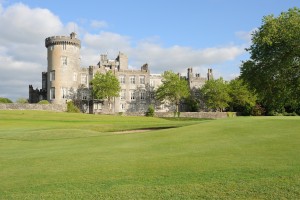 5) Trinity College Campus, Dublin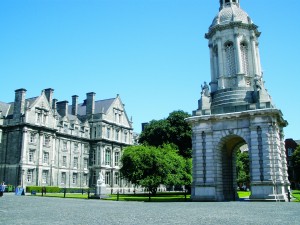 Besides the always impressive landscapes and architecture, the friendly culture often focuses on music and celebrations. Traditional Irish step-dancing and learning to play the bodrhain are a few of the traditions and cultural connections ACIS offers students on their adventures in Ireland:
From incredible scenery, rolling hills, friendly faces and lively culture, anyone lucky enough to visit Ireland has learned that it is so much more than a destination for Saint Patrick's Day celebrations.