Meet Christie M.! Having taken her first trip in 2018, she is (relatively) new to the ACIS family, but she's fast becoming a group travel pro. Christie shared some secrets to recruiting students for trips, her favorite memories from Ireland, and how ACIS went the extra mile to make sure her students had the best time possible.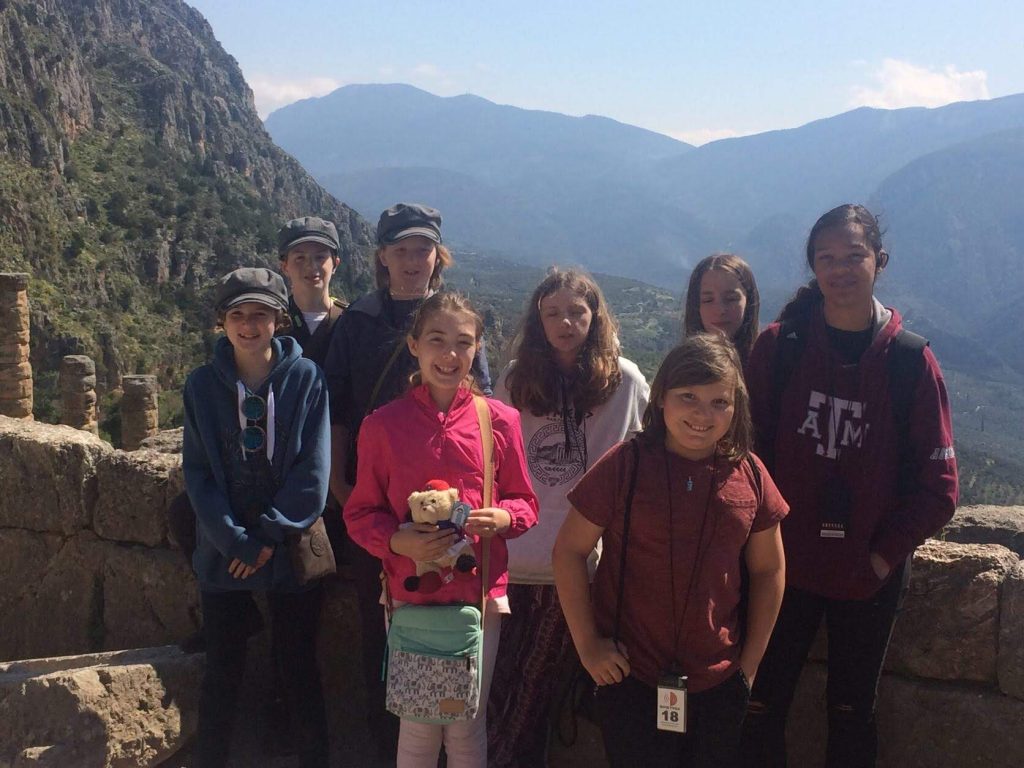 Christie's Greece 2019 Trip
1. Tell us a little about yourself! Where do you teach? 
I teach English Language Arts 7th grade in Austin, Texas.  I've been in the classroom for 8 years.

2. You first traveled with ACIS in 2018. Where did you go? 
I traveled to Great Britain on the Thistle and Shamrock tour in 2018.
3. What are the top provider qualities you look for when organizing a trip abroad? What made you decide to take a trip with us? 
My number one focus is safety.  One of the reasons I chose ACIS is because I trust them to take care of my students and other travelers on the trip. In my travels and dealings with ACIS, I have found that their plans and preparations for traveler safety and comfort is layers deep.  I feel confident that no matter what arises, the ACIS staff will calmly and competently keep us safe.
The reason I keep traveling with ACIS is their impeccable customer service.  I can count on my travel coordinator to respond to any request within hours. One time, travelling back from Barcelona in January, half the country's airports shut down due to a snowstorm.  When I landed in New York City, all the flights heading south had been cancelled. Standing in an airport that was quickly filling with stranded passengers, I thought, "Maybe I should call ACIS."  James picked up the phone, I alerted him to the situation. He said, "Let me call you back in 10 minutes." In seven minutes, James had re-booked my flight, booked me into a hotel and had directions to the location for me to catch the airport shuttle to the hotel.
Traveling is all about flexibility.  ACIS, a company of travelers, understands this concept on a deep level.  After a long travel day that happened to have some delays due to weather, my group was scheduled to go to a poetry reading. I was unsure that my middle schoolers would be able to stay awake during the poetry reading after such a long day.  I asked the Tour Manager if we could go for a walk around the town or something active instead. Sonia deftly arranged for a Harry Potter Tour instead! My middle schoolers and I were delighted!
4. What classroom goals did you have for your trip? 
The lands of Ireland, Wales, England and Scotland figure prominently in the literature we study.  I loved seeing the students imagine that they were in Harry Potter's world, the land of Alice and Wonderland, and in the mythical realms of the Lord of the Rings.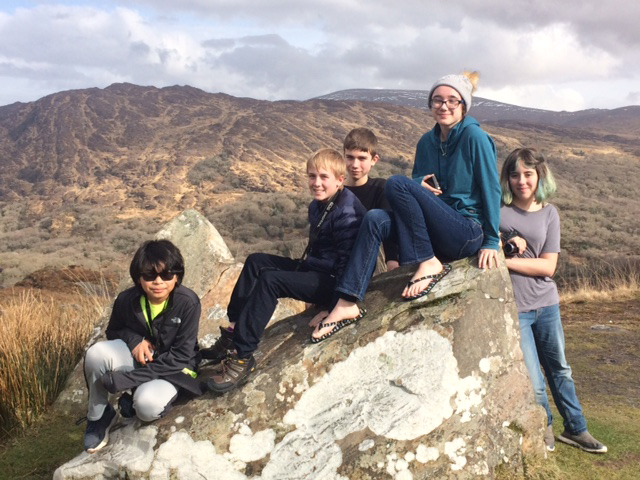 5. Any tips on recruitment or fundraising for an ACIS trip?
My best tips for recruitment: start early and often.  We started recruiting for Spring Break 2019 two weeks prior to our Spring Break 2018 trip.  We held multiple information meetings and used all the media outlets available to us including the school newsletter, the outdoor marquis, signs in the front office and in the cafeteria, library and hallways.  We reached out to special programs such as 6th grade introduction day, parent night, and our special academy introduction day.
6. Which aspect of the trip do you think your students enjoyed the most? Which aspects did you like best as a traveler and as an educator?
The places we visited were amazing, the cultural experiences were informative and entertaining, the food we ate was delicious and satisfying, but what the children enjoyed the most? That's an easy answer–the relationships they made with each other, the new friends they met from the other school on the trip, and the time they spent with their parents.  On the last day on the bus, I overheard the students. "What happens when we get back to school, will we talk to each other in the halls?" "Yes!" said all the students. Then, for the next few minutes, they discussed when they passed in the halls and where they ate lunch and they agreed that they didn't want to lose these new friends.
7. Any fun stories you would like to share from your travels?
In Dublin, we had a day of museums and sites planned.  On the bus ride in, the students noticed a playground. We passed it a few more times on our way to museums.  One of the kiddos asked if we might have some free time to enjoy the playground. I spoke with Sonia, our tour manager, and we worked out a way for that activity to happen.  We procured some snacks and invaded the playground. The kids had a wonderful time climbing on giant's feet, hiding in a mushroom house, and scampering around a pirate ship. After the playground, we went to an Irish Pub for some traditional Irish Dancing and the kiddos were so relaxed and happy, they joined in the dancing!
8. Where would you like to go next? 
I think our next trip will be a STEM trip to Iceland.
9. In 15 words or less, why would you recommend ACIS?
Customer service, centrally located hotels, flexibility and adaptability of tour guides, tour guide local knowledge and attention to detail.