Berlin is a fascinating city, destroyed and re-designed throughout the 20th century, and at the heart of political events that were to shape the whole of Europe many times over. It is fluid, changing, vibrant, much like the young population that defines it today. But for students to grasp its historical importance, to understand the movements and atmospheres that defined Berlin over the last 100 years, I suggest turning to a few works of literature which can act as wonderful preparatory guides.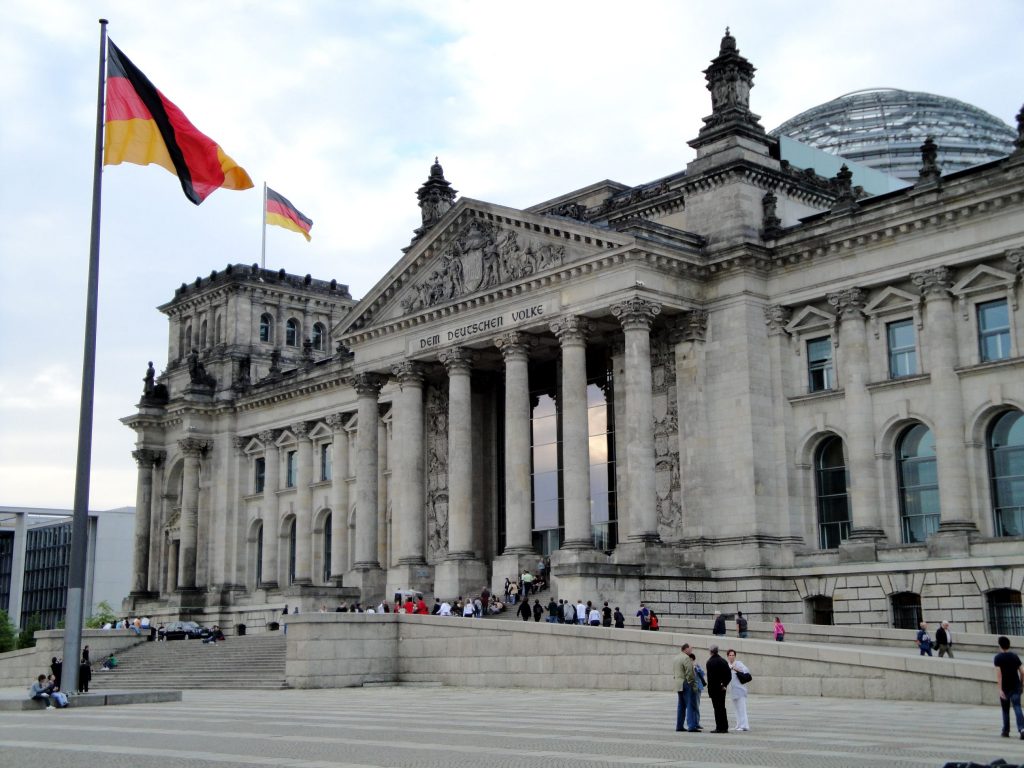 The Inter-War Period
Alfred Doblin's 1929 novel, Berlin Alexanderplatz, is considered one of the most important and innovative works of the Weimar Republic, or inter-war period. This was a golden age for German literature, art, and culture, a time when writers flocked to the capital. Doblin's novel follows the story of an ordinary, working-class man, Franz Biberkopf, who faces extraordinary circumstances. It paints a picture of poverty, widespread unemployment, and post-World War I trauma, which drags the book's hero into the seedy underworld of Berlin. Doblin's narrative style, which is sometimes compared to that of James Joyce, captures the chaos and clamor of the city through its use of language.
The ascendency of the Nazi party is alluded to, and the book itself was burned once they came to power, perhaps also because the moral ambivalence of the novel's characters did not correspond to the regime's strict nationalist ideology. Doblin himself had to flee Berlin to escape the Nazis, whose arrival shattered the cauldron of creativity that was bubbling in 1920s Berlin. Some say that the city never recovered from this cultural shock.
The Cold War Period
After 1945, Berlin was split into two different universes, separated by a wall. In East Germany, the past was being demolished, and the city rebuilt to symbolize the creation of a new future for its citizens. This is the setting of Ulrich Plenzdorf's "Die Legende vom Glück ohne Ende" (The Legend of Never-Ending Happiness), which was based on a tragicomic 1974 film, The Legend of Paul and Paula. His novel opposes the principles of order and anarchy through a love story in which the male character, Paul, seeks to draw his girlfriend Paula into his realm of Communist ideology. At the time, Plenzdorf was seen as courageously defying East German authorities through his work, and while his book was indeed censored, he avoided prison and instead gained a cult following.
Meanwhile, the realities of 1980s West Berlin are portrayed as an artificial social construction in Sven Regener's novel "Herr Lehmann" (translated as Berlin Blues). Its main character, Frank Lehmann, lives a life of unadulterated freedom, fully partaking in the counter-culture of West Berlin, and seeking no meaning in life. The book depicts an entire generation of 1980s youth as living on the margins of society while experiencing an eccentric culture unique to West Berlin. Frank Lehmann stands in as a symbol of this culture, and the novel follows his experience up until the seminal moment of the fall of the Berlin Wall in 1989.
The Post-Wall Period
In the 1990s, Berlin's re-unification signalled great changes for the city. One third of its population was renewed; one million people left, another million arrived, and the nightlife boomed. An influx of foreigners from the East and West shaped the new city, and a number of them published books about their experiences of this unique and exciting atmosphere. The French writer Oscar Coop-Phane based his second novel, Tomorrow Berlin (2015), around the new cultural phenomenon of 24-hour, huge nightclubs that sprang up in empty industrial spaces. Here, the city becomes a grimy backdrop, pulling his main characters down into a dark world of illusions.
Although inter-culturalism, individual freedom and living in the present are central themes in this new genre of "pop literature", other works of literature about Berlin also focus on broader social issues. For instance, Ulrich Peltzer's Part of the Solution (2011) speaks of the social tensions between city dwellers and the new urban spaces opened up following Berlin's de-industrialisation. His novel is packed full of detailed descriptions of urban spaces, with one of his main characters, Nele, putting up a fight against increasing public surveillance, while another, Christian, struggles with the economic realities of living as a freelance journalist.
In all of these works, the story of Berlin is intertwined with that of the people that live there and shape it. And like its population, this city is flawed, changing, constantly evolving and experimenting with its own identity. There's no place quite like it.