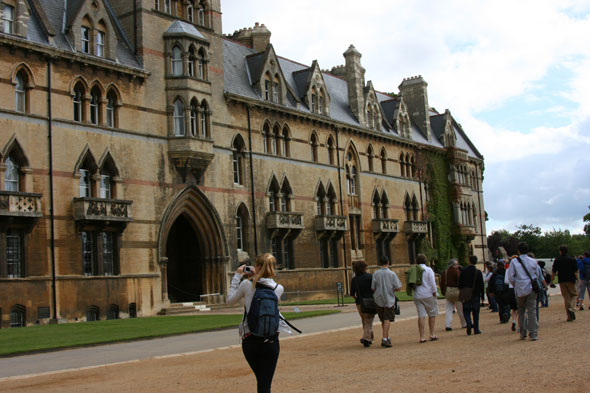 As an educator who organizes educational travel programs for your students, you already know that travel has innumerable benefits for shaping the lives of young people.
Whether it's coaxing a shy student to order his first meal in Spain with confidence or watching as a group of typically talkative teens quietly walk the shores of Normandy, these experiences not only create lasting memories for the people that live them, but they demand change—changes in the way students view themselves and the world at large. These new viewpoints can be felt immediately and are often the catalysts for an introspective journey; helping students forge a path for future successes in higher education and beyond.
"Traveling helped me understand more about myself," writes Marilyn, a former ACIS participant who traveled abroad in 2012. "Through reflection, I was able to select a college that would make me happy and was a good fit for me. By seeing more of the world, I had a better perspective on the importance of global learning and awareness."
While Marilyn's journey across the pond ultimately helped her make a more informed decision about what she wanted in a college environment, educational group travel has benefits for helping high school students become stronger college applicants as well.
Summer Programs Specially Designed for College Preparation
For those students who aren't able to join your upcoming ACIS tour but who are interested in college prep programs, our parent company, AIFS, has a host of programs for high school students with similar learning advantages—both abroad and domestic.

AIFS Summer Advantage provides the opportunity for students aged 16-18 to experience an international educational program in a prestigious university setting and get a head start on one or more of the subjects they wish to study during college. These programs offer U.S. and international students a taste of university life before they enroll in college and help students to strengthen their prospects for acceptance at a leading university through foreign language study or liberal arts courses abroad. Experienced AIFS staff provide supervision and support throughout the program.
Most U.S. colleges accept transfer credits for completed courses from the programs. Students who apply to college in the fall semester of their senior year will be able to submit the transcript and grades from their summer program with AIFS with their high school record, thereby enhancing chances for admission to the college of their choice. Such applicants will be more interesting candidates to colleges—and may find the college they attend may transfer credit or give them advanced standing based on the transcripts and grades of their AIFS Summer Advantage program.
Programs are available in Costa Rica, England, France, Italy, and Spain. Visit the AIFS Summer Advantage website today to request a brochure.

University Prep is an intensive summer program that helps make high school students the strongest college applicants they can be and prepares students to apply to the colleges and universities of their choice. Students from all over the globe are invited to attend.
During our programs, experts in the college prep field will help students make informed decisions on choosing and gaining admission to the right U.S. college. With training and teaching from the top-notch team at University Prep, attendees will finish the program with the confidence and knowledge needed to improve their chances of being accepted into the college or university of their choice.
In the summer of 2014, University Prep comes to Columbia University, UC Berkeley, the University of Chicago, Yale University and Richmond, The American International University in London.
Visit the University Prep website today to request a brochure.