Twice a year, the ACIS Travel Operations teams from around the world (Boston, Spain, Italy, England, and France) all convene on a new destination for a meeting that is 1 parts fun and 9 parts business development.
These are meetings that we hold as part of our commitment to delivering high-quality travel experiences. In May, the teams meet for a mid-season check-in to make quick fixes to anything that is not up to our standards. In October, the goal is to review the 2023 ACIS travel season in its entirety, reviewing teacher evaluations from every trip, making changes based on that feedback for 2024 operation, and developing new concepts and itineraries for 2025.
This year's destination was Malta, the Mediterranean island that two of our longtime Tour Managers, Simone and Stephan Aquilina, call home.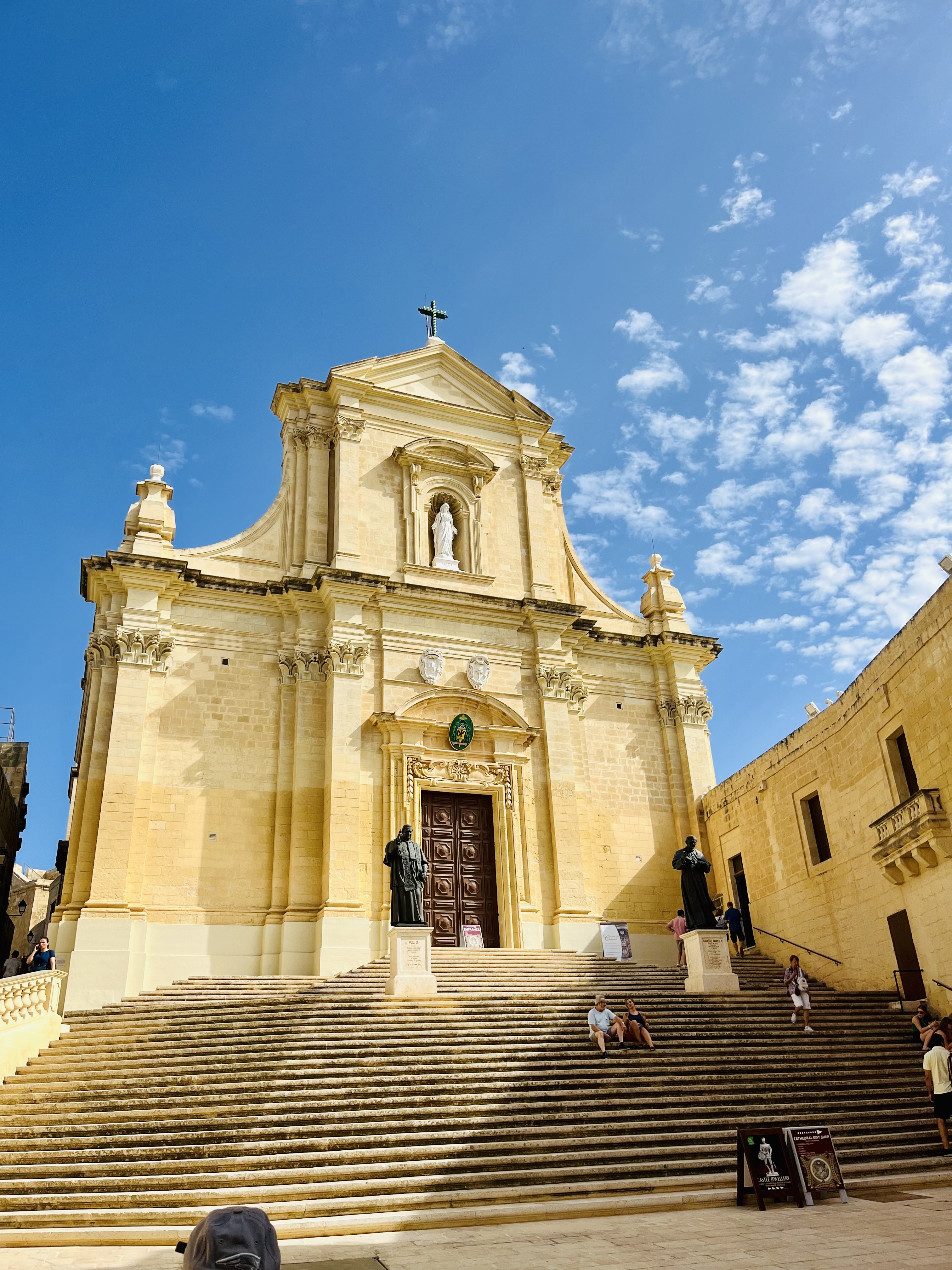 Key Discussions
Here are just a few of the topic highlights that came out of the Fall 2023 Overseas Meeting:
Sustainability – Concious of the impact tourism has on the environment, we want the next phase of ACIS development to include sustainability as a core tenet. In addition to examining ways to improve the environmental impact of existing tours, the team worked throughout the weekend on two new itineraries that use cleaner transportation, visit gardens and urban farms, and explore how cities are pedestrianizing their city centers.

Staff Training – We at ACIS pride ourselves on customer service but know there are ways to improve strategic communication across offices. Combining each individual office's expertise, there will be an emphasis on streamlined staff training materials.

Future Programming – The conversations around future programming are always exciting, and the overseas teams spent a significant amount of time discussing new cultural connections that engage and educate students. A few of the ideas presented included local market tours, scavenger hunts (there is one in Italy that starts underground!), new cooking and tasting lessons, virtual reality experiences, graffiti tours and more.

ACIS Meals on Tour – Meals are always a hot topic at the overseas meetings. While overall our meals are highly rated, we can always push the boundary of exceptional. Time was spent discussing how much passengers enjoy meal vouchers, considerations for offering more family-style meals where students would get to try many different local cuisines, and the importance and value of tour managers explaining to the students what they are about to eat. We strive to make sure that meals are both a culinary and a cultural experience when traveling.
Time for Exploration
Any ACIS travel experience would not be complete without some exploration and adventure.
Between meetings, the team took several excursions around Malta. The first was to Mdina, a fortified city in the Northern Region of Malta which served as the island's capital from antiquity to the medieval period, followed by a tour of Valletta, the tiny capital of the Mediterranean island nation of Malta. The walled city was established in the 1500s on a peninsula by the Knights of St. John, a Roman Catholic order. It is known for its plethora of museums, palaces and grand churches, including John's Co-Cathedral, which houses Caravaggio's mastework"The Beheading of Saint John."
One night, the group traveled to Sliema, a resort town on the east coast of the Mediterranean island of Malta. The waterfront is famed for its long promenade and the 18th-century polygonal Fort Tigné in the south.
Lastly, the team did a full day excursion to Gozo, visiting the citadel in Victoria, Gigantija, two of the world's oldest monuments in the form of the well-preserved limestone neolithic temples, and the blue lagoon for a dip in the crystal blue waters.
For more updates on the ACIS Travel Team, be sure to follow our social channels!