Last night ACIS Tour Manager extraordinaire, Anna Costes, met with teachers from around the country to talk about five things she loves about one of everyone's favorite educational travel destinations, Italy. How could she choose five? Well, it was hard, so her answers aren't exactly specific, but they do they seem spot on.
1. The Historic Center of Rome
The stunning Pantheon anchors the area and as you walk in your eyes will surely widen in amazement. But it's not just the Pantheon, it's that you can turn a seemingly nondescript corner and stumble upon 2nd century ruins. It's the sheer concentration of fine art, not in museums, but in churches that you many wander through. And of course, there is gelato, granita and coffee—pure bliss.
2. Small Towns
Italy may be best known for Rome, Florence and Venice, and don't get us wrong, they are spectacular, but have you visited Lucca, San Gimignano, Verona, Orvieto, Sorrento or Pienza? There is a feeling of intimacy in small towns that allows you to appreciate the daily life of their citizens. We suggest wandering throughout and taking in the details.
3. Food!
There simply can't be a best of list of Italy without including food. The food is impossibly good. Anna believes, and I hardily cosign, that at least one gelato a day is a must. But don't forget the pizza (as if you would), the fresh mozzarella, the amazing olive oils and for all you adults, the wine.
4. Evening Strolls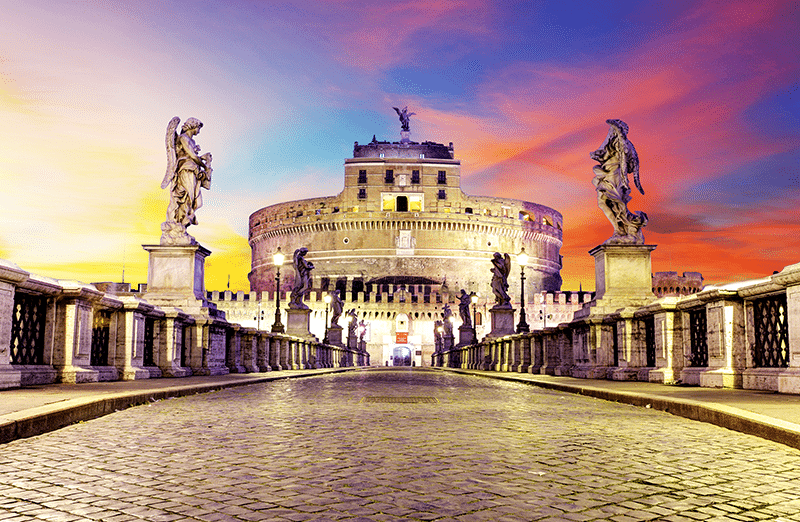 Evening strolls in Italy are so important they have their own name, passeggiata. Cities and towns become illuminated at night. The street performers come out, music is playing, and beauty is everywhere. For many places, the day trippers have gone home, so the crowds have thinned. And, of course, the best way to see it all, is walking.
5. Spontaneity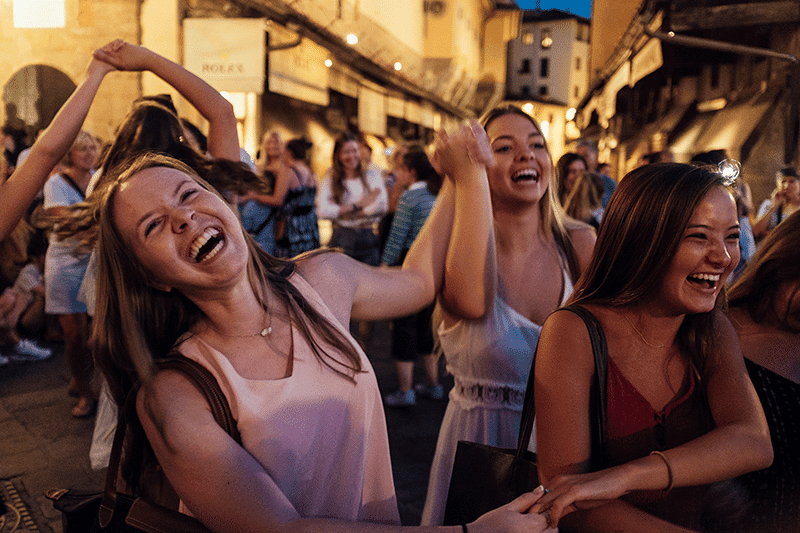 The unexpected moments are sometimes the best. Is the weather sunny and seas calm? Let's take a boat ride around Capri. Is there a big soccer game on? Let's sit in a café and cheer on the local team. Is there a festival taking place? Let's join the crowds, dance in the street and soak it all in.
So there you have it. Anna's top five. What are your favorite aspects of Italy? Do you have a favorite city or town? What is your favorite food? How about your favorite site or museum? What about your favorite ACIS school trip to Italy?
Watch our video about traveling to Italy with ACIS to become inspired.