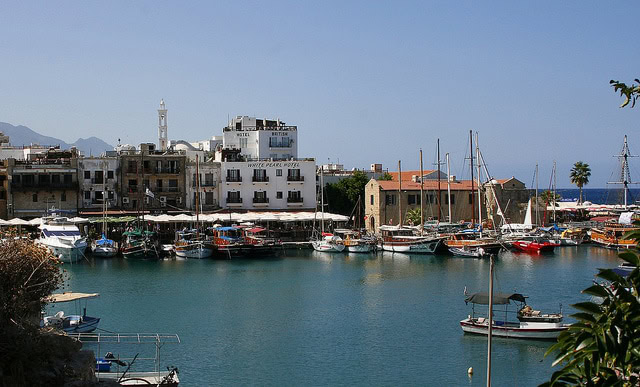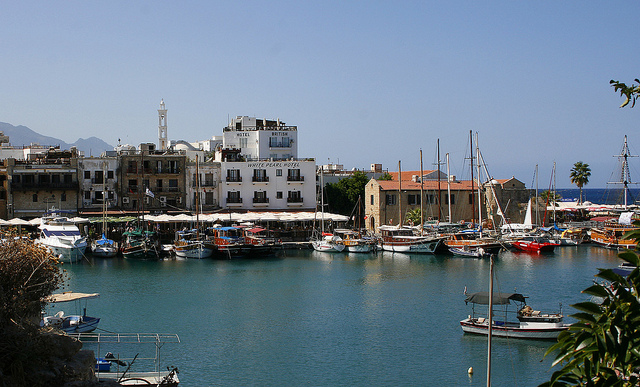 The most interesting part of Cyprus is without a doubt the crossing of the demarcation line; the so called "Green Line." We rented a car (you have to either take Hertz or Avis if you want to cross the border), and unfortunately, the car was absolutely hopeless. There was no air conditioning, the battery was about to become flat, the tires were about to puncture, and no assistance on the roadside.
Journeys, therefore, took a little longer than we had anticipated!
The crossing of the borders is actually a lot of drama. It was pretty unfriendly as we handed over our passports and documents. It reminded me of crossing Checkpoint Charlie all those years ago in Berlin! It used to be near impossible for tourists to cross the border. Now it is relatively easier because they have opened up several crossing points even though most are not indicated on the map.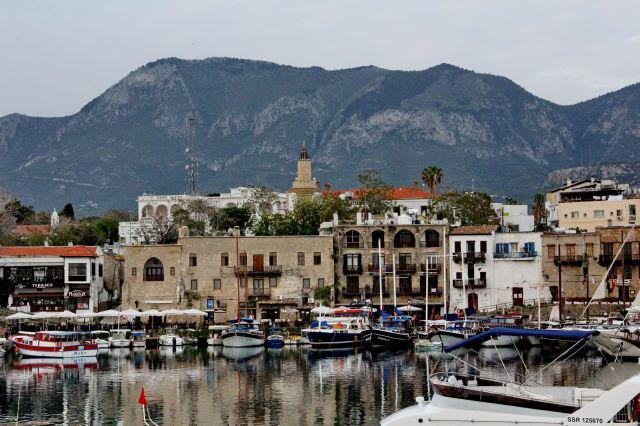 We went to Kyrenia, a beautiful fishing village on the north shore, Nicosia (the capital of both the Greek side and the Turkish side), and Famagusta, an old, beautiful seaside resort on the eastern shore. It's a strange juxtaposition to see the two sides. In Nicosia, the shared capital, it is decidedly a tale of two cities. The Turkish side is underfunded and lacking in basic infrastructure whereas the Greek side is glitzy opulence and full of Russians and Brits. There is a place along the beach in Famagusta that has been sequestered by the United Nations and turned into a forbidden zone and remains as it was when the country was divided in 1974. Lines of once glitzy hotels along the beautiful beach are now dark and empty. Frozen in time. Just down the road from this is the mega resort of Agia Napa, packed with tourists and looking like a mini Las Vegas.
Across the highlands there is some beautiful scenery as you descend into Kyrenia. This port town is unlike anything on the Greek side. It has a charming harbor and a beautiful castle with an extraordinary shipwreck museum. Inside are the remains of a boat that sank off the waters here in 300BC. The town is charming and devoid of the glitz of its southern counterparts and it provides a welcome respite for the satiated traveler. A huge statue of Ataturk, the spiritual leader of Turkey, stands right by the harbor.
Back on the road and over the mountains to the Greek side, I found myself thinking that maybe it really was worth a return visit. Maybe.