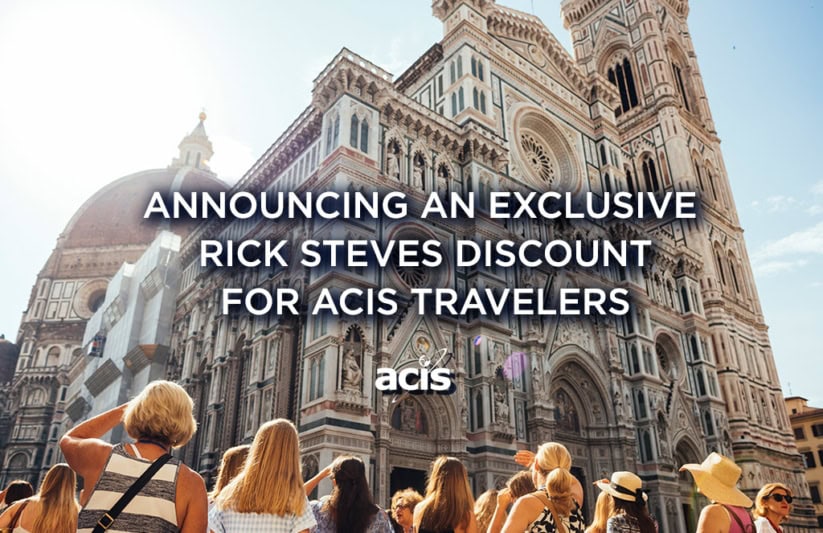 Whether you've watched him on PBS, or noticed a familiar blue and yellow guidebook in the hands of tourists worldwide, you're bound to have encountered Rick Steves in some way or another! Rick and ACIS President Peter Jones, longtime colleagues in the field, both share a love of travel and a belief that opening young minds through cultural exchange is vital.
In honor of this shared mission, the team at Rick Steves Europe has created a unique student travel kit, with a 50% discount available only to registered ACIS travelers!

Rick Steves' Europe 101: History and Art for the Traveler

Europe Through the Back Door: The Travel Skills Handbook 

Official Rick Steves moneybelt, earplugs and backpack
ACIS travelers registered for a Europe itinerary can expect to receive a discount code to purchase the tour kit as their departure date nears.
We're excited to partner with Rick Steves and share this special offer with you, our ACIS family!