Hi! My name is Liam, and I've been at ACIS for the last 3 months since finishing my MA at the University of North Carolina. I recently moved to Boston to start working with ACIS and love all things New England, including working with New England and Pennsylvania teachers on putting together life-changing educational travel programs! My favorite thing about travel is the food for sure – I love experiencing new places through their cuisine and food culture. Most of my travel experience has been as a student in Russia and the former Soviet Union, a magical place with warm people that I love to talk about whenever I can.
What made you want to travel to Russia?
I traveled to Russia for education as part of a student exchange, and on my first visit I spent almost 4 months living and studying in the country, mostly in the beautiful city of Saint Petersburg. I wanted to travel there because I was learning the language, and I knew that the best way to learn is to be challenged with native speaker-level communication.
Best outdoor activity?
My favorite outdoor activity was a two-day bus trip to Karelia, north of Saint Petersburg. Karelia was until recently part of Finland, and it has all the charm of the Finnish lake country. I went during the summer and had the opportunity to eat fresh local fish and swim in Karelia's many lakes!
Best museum?
My favorite museum is the State Russian Museum in Saint Petersburg – it's a huge collection of art by Russian and Soviet artists only. It has Russian versions of styles like impressionism and neoclassicism, but also uniquely Russian/Soviet styles like constructivism and socialist realism. I didn't know anything about these before visiting but fell in love with them over my time there.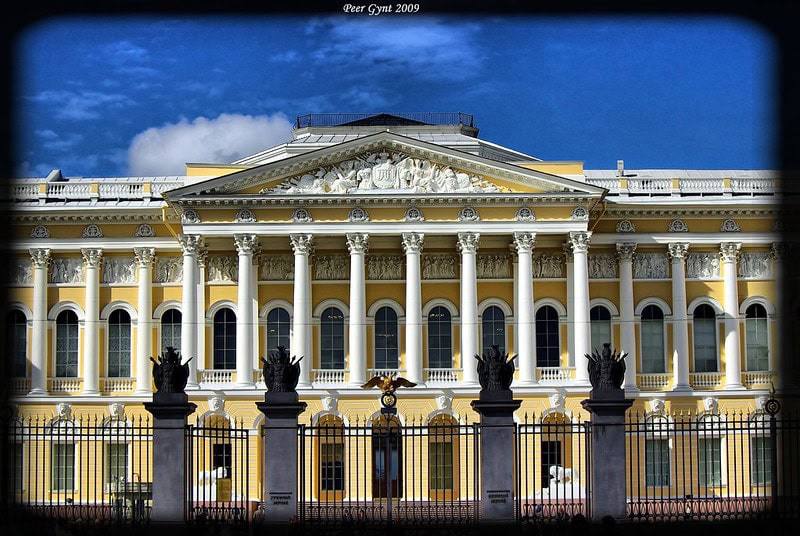 Best thing you ate?
My favorite Russian food is blini! They're delicious filled pancakes similar to crepes that are often served as street food. My favorite type was blini with salmon and white sauce!
Most interesting fact you learned?
I can't narrow it down to just one! Saint Petersburg is such an interesting city being the capitol of the Russian Empire and later the starting site of the Russian Revolution and finally one of the worst sites of World War II – there are so many diverse things to learn and consider about Russian history here. It's a place that has no equivalent in the rest of the world.
Funniest moment?
In 2018 when I was returning from Moscow I arrived at a totally silent train station and found groups of up to a dozen people all huddled around tiny cell phones, as Russia had a penalty shootout against Spain in the World Cup. I found a small group that turned out to be a young family and asked if I could watch with them, and then we all hugged each other as Russia won!
Any "Travel Changes Lives" moments?
My birthday in 2018 – it was my second day with my host family, and I learned that my host mom's daughter shared my birthday, so when I returned home that day we had a joint birthday party! It was a typical Russian party spread of fish, cold meats, potatoes, and vegetables, and it was an accidentally perfect intro to the country. It taught me that a lot of beautiful cultural experiences happen unexpectedly, and really cemented my love of the Russian people.
What would you do if you went back again?
If (and when!) I went back again, I'd love to visit either the south or east of Russia. I've spent nearly all my time in the north and central regions, but I'd love to learn more about the biggest country on earth.
If you had to sell the destination in 5 words, what would it be?
It's warmer than it sounds!